I had my broom custom made from a lady out of state. I can try to dig up the info; had it done last year on a whim and have had it wrapped in my closet since then.
Mom and I will decorate it ourselves from Hobby Lobby and Michael's. I'm likely going to go with ivory ribbon with gold edging, maybe some shells hot glued/scattered through the bristles. The ribbon will follow the wrap pattern around the handle. I think with this, less could be more so I'm not gonna try to get too complicated with it. I'll probably stand it up in the bag with my second gown/TTD dress to take on the flight. It's kinda heavy.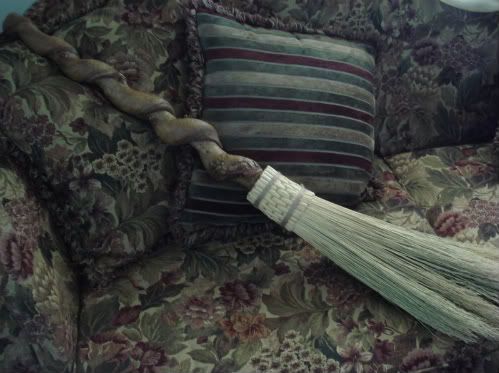 I know there are some ebay stores/sellers that have them pre-made, as well as a few web sites. Google or yahoo search would probably find some for ya.