Hello everyone! I need some help/advice as I am having second thoughts about using the boarding passes as our STD's.
I am feeling this way because I will have to make over 150 sets as of right now (2 pages per set x 3 passes = 6 passes per set x 150 sets = 900 passes) and to me Miss "Not-so-DIY" that seems like a ton of work.
I don't expect most people will be able to come......and I am thinking this will be pretty costly and time consuming, so I was thinking about making VistaPrint postcards (100 for free - shipping, etc extra) like this (see below-left) and I would like to have a pre-RSVP post card for them to mail back to me so that I would know how many people were serious but would this look cheezy/cheap? What do I write for the pre-RSVP.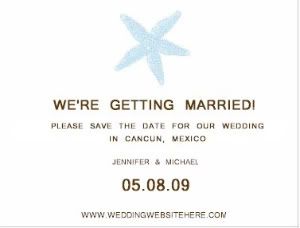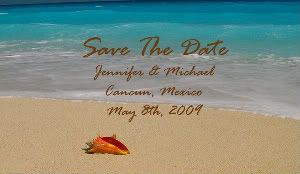 The people that say NO dont get invitations and the people who say YES or MAYBE (can I do that) will get official invites?
I am getting married next May - almost 1 year away, is it too early to send the STD postcards (oh and magnet - see above-right) with the pre-RSVP card by June/July 11 or 10 months in advance, ask for RSVP by ?? and then send a shortened/fancier version of the Boarding Pass as my invite but when would that need to be sent by?
Ever since I got the invite lists from the parents I have been so freaking out here
Has anyone done something like this? I love the boarding passes but I am just trying to save money and time!
Thanks everyone for reading this post!!