I was inspired by this centerpiece with red pincushion protea (found it somewhere on this forum, or maybe on theknot?_ as my colors are red an turqouise/aqua, and this is pretty close (tho a little orange for me):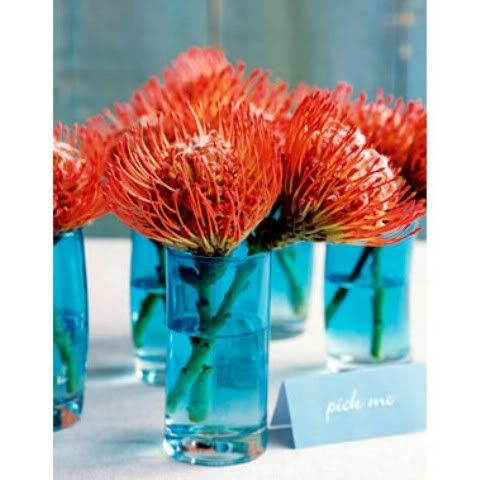 Of course I have no clue if it is available in the Riviera Maya area...
Then, I wanted this for a bouquet with red calla lilies (sp?):
And I want a chuppah with 4 flower arrangements on them - perhaps with red and orange calla lilies, red protea pincushions, red epidendrum (they look like: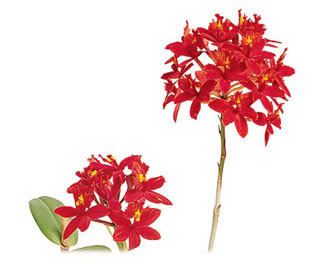 )
and some other tropical flowers in this flower range? Or something like this bouquet?:
To put on the chuppah like this (maybe a little less flowy and only white, no blue: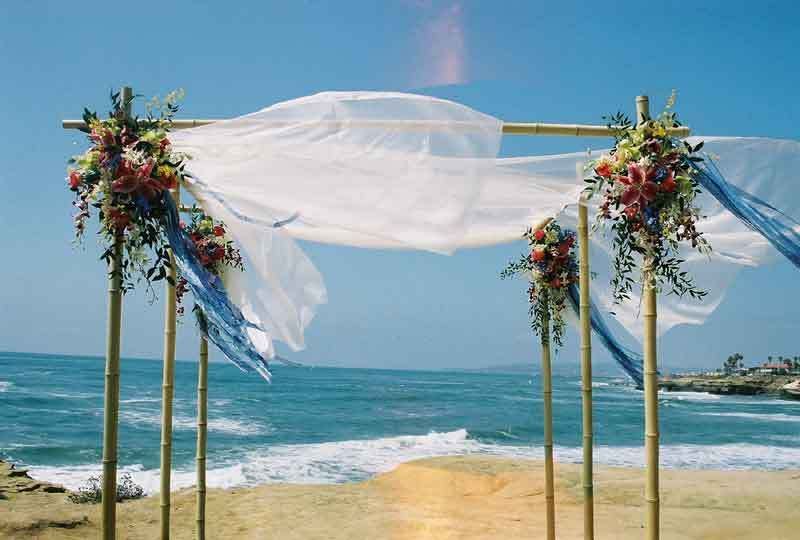 Is this too much going on - or can I tie the bouquet to the centerpieces with the flowers on the chuppah? I originally wanted red orchids but apparently they are impossible to get in Mexico. I don't know if the same is true of red pincushion protea.