I NEED YOUR HELP, LADIES!!
So, I am having this cake replicated for my AHR: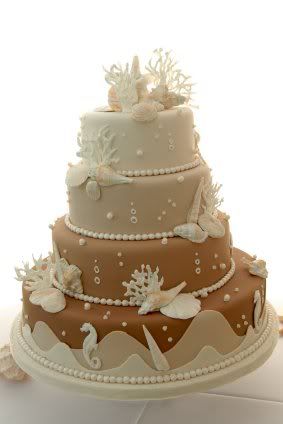 Pretty cute, right?
I thought so, too!
Well, the only problem is that the baker who is making it has never made "coral"! Yep, even though she's made a million seashell/beach-themed cakes, she said she may have to leave one of my favorite aspects of the cake (which is the coral) off now! BUMMER!!
Or....can one of you PLEASE SAVE THE DAY and recommend a website where I can BUY edible coral and just have it delivered to my baker so she can still put it on the cake after all?
(NOTE: I don't have a preference on what it's made of, or come to think of it, even if it's edible or not at this point!!)
Any suggestions, girls? THANK YOU SO MUCH IN ADVANCE!!