LOL
This is the sea turtle cake topper we had made from Etsy - I think its cute, what do you ladies think??
We decided that since we aren't bringing any decorations, and the resort doesn't provide a topper for the cake (except for a very generic one), we thought it would be fun to have our own cake topper - and the sea turtle theme is kind of subtle throughout the wedding - so sea turtles it is!!
The seller is PassionArte on Etsy. The mice she does are completely adorable, and I think she did a great job with the turtles!
Somebody let me know if the pics are working - I can't see them at work. if you can't see them either -try clicking the direct link. Thnkx!!!
_______________
Copied from post below:
Ok, here they are again!!!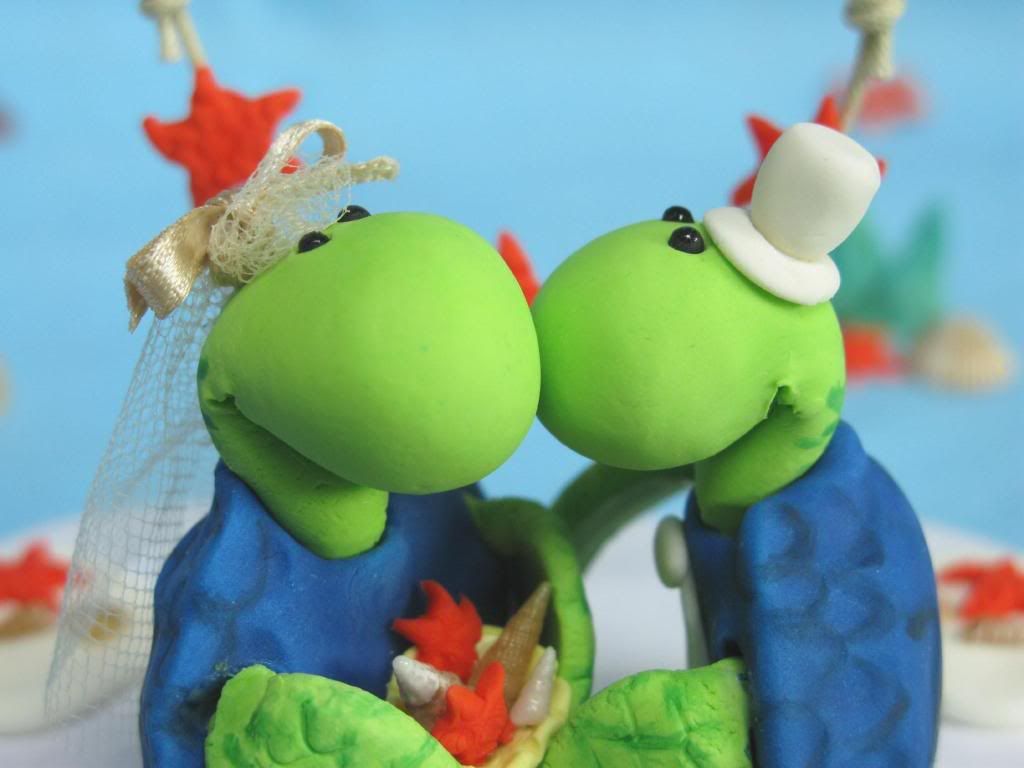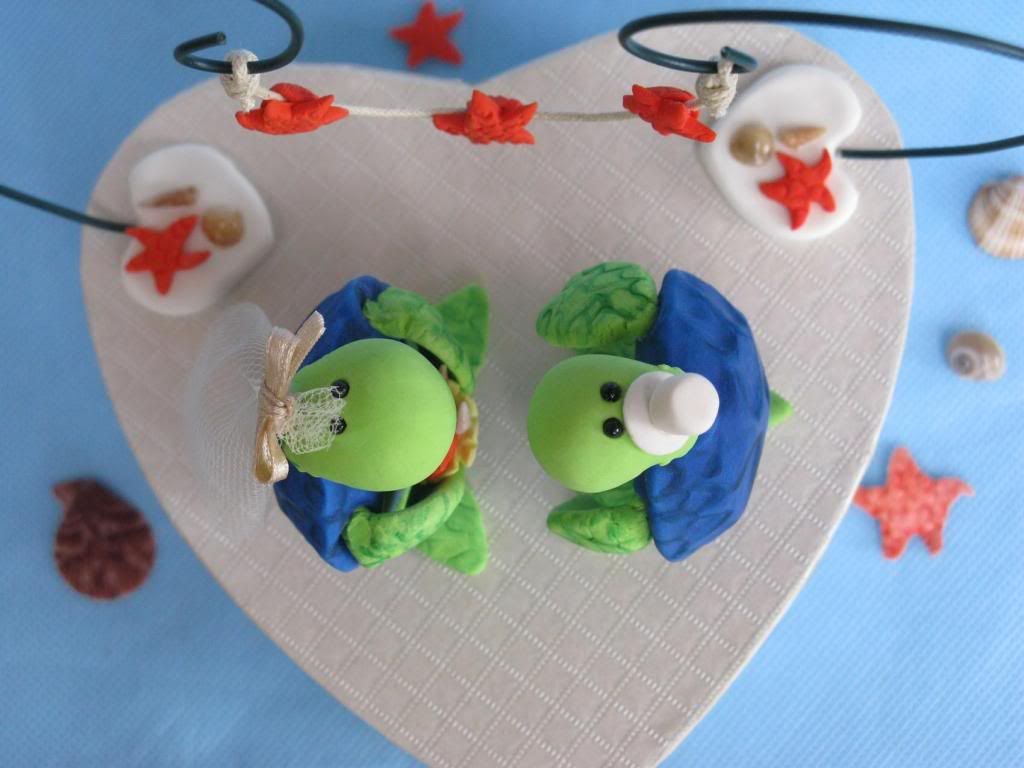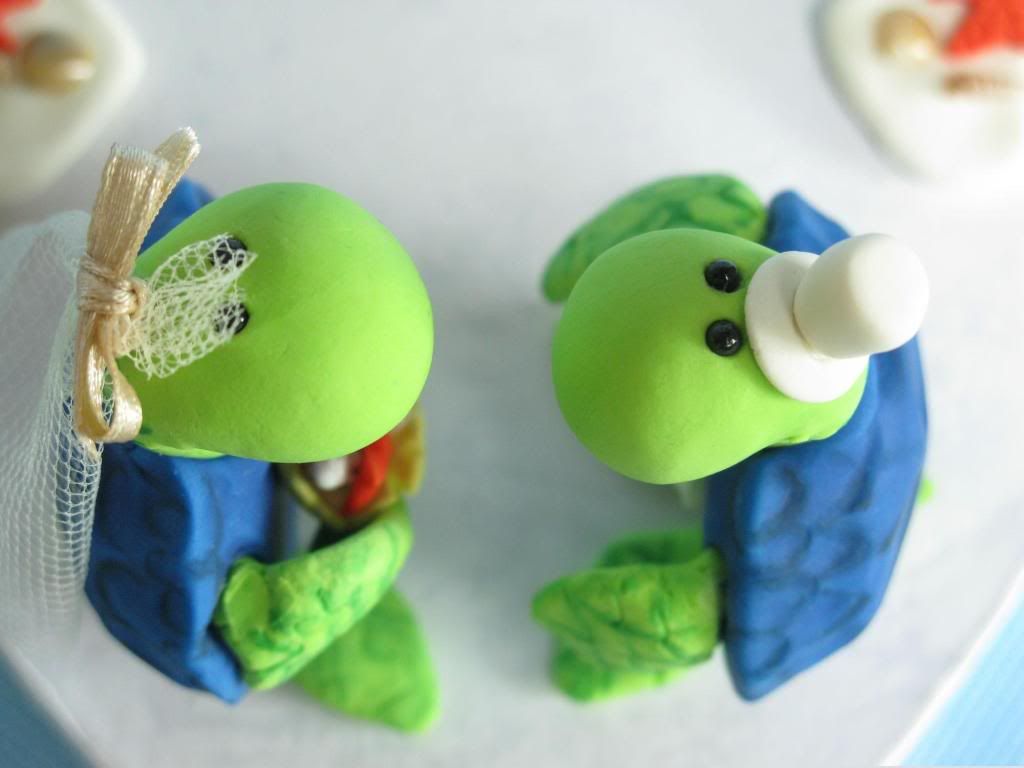 What do you think ?
Again... the seller is
Unique Wedding itemsGiftCute clay sculptures by PassionArte
on Etsy.