Well, I was married December 5th and finally doing my planning post! Whoops! Anyways, this forum has been a complete life saver to me! Almost all of the the ideas for my wedding has come this forum and I just wanted to say THANK YOU!! I wanted to share what I ended up doing in case it might help someone else with their planning. Thanks to everyone who I "borrowed" from – I didn't write down all the names but know that Andi, Lauren, Marie-Sam, Kate, and Mel were just a few whose ideas I used  Thanks to all of those I didn't mention too! The PV brides in general were a huge help and I loved the PV forum!
I sent out save the dates magnets from Vista print before I got into this forum so they don't really follow my "theme" like the rest of the projects. I don't have a pic of them either  so on to the next project!
I think the passports were my first big project. I did them as a mailing to everyone to tell them about the area, what we had planned, hotels, etc.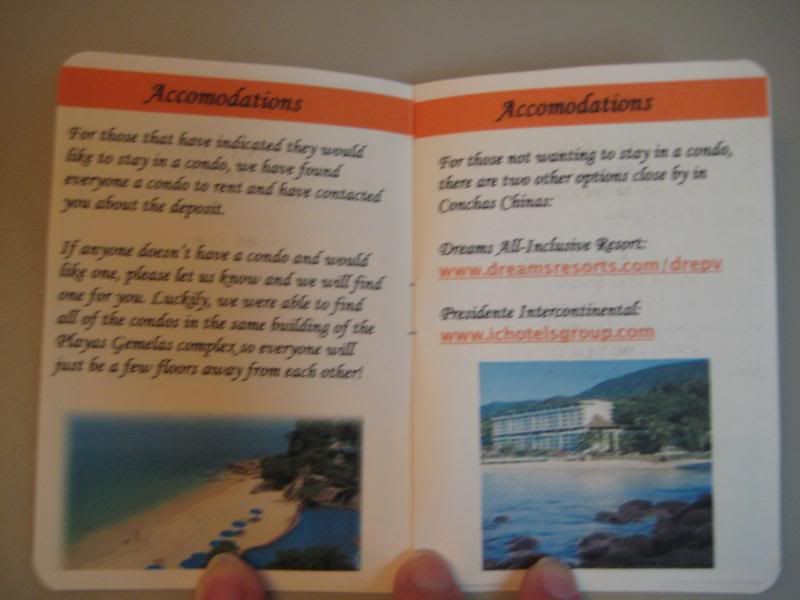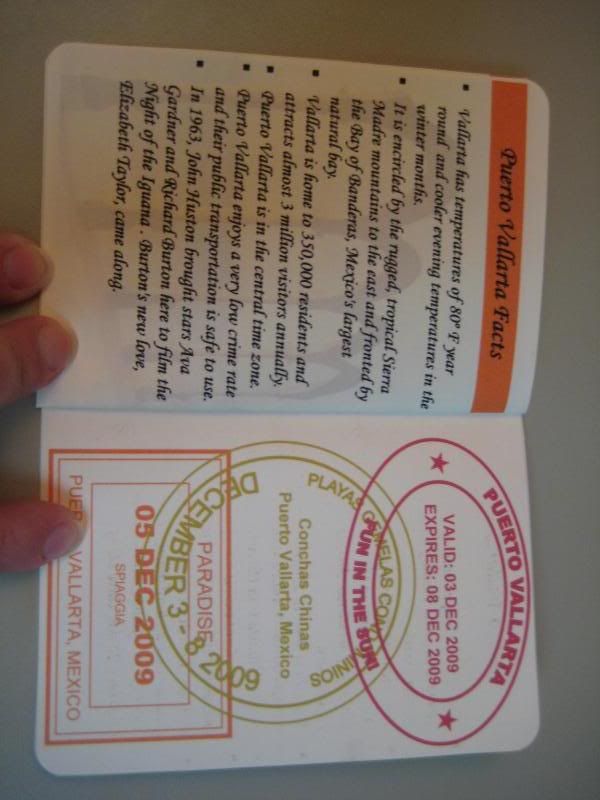 Then I started working on a bunch of DIY projects for the OOT bags and wedding itself.
Matchbooks – I got the idea for these from the Offbeat Bride website:
Here are the napkins – ordered these on ebay: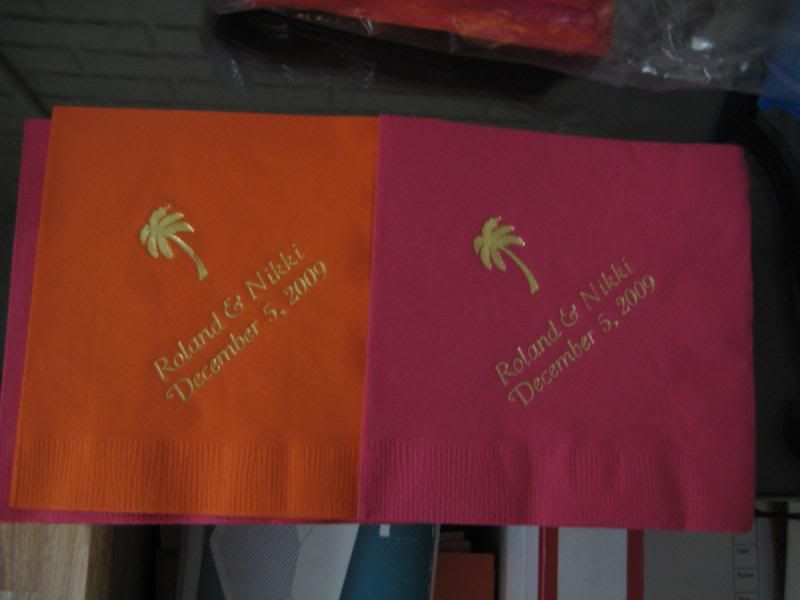 Invites I made myself: