It has taken me forever to get this review together. Our wedding was fantabulous and I wouldn't change a thing. Enjoy the novel and pics!
December Destination Wedding - A+
Although I am exhausted from a month of wedding events, it was awesome having a wedding in early December. From the wedding to Christmas to New Years to our AHR it was like we had a wedding season instead of just one day. Really great to spend so much time with our family and friends.
Dreams Rooms - Old Tower: B+, New Tower: A+
We stayed in the preferred tower and although I am a big believer of not staying cooped up in your room on vacation and usually opt for the cheapest room option, this upgrade was well worth it. The lobby bar, free internet and the room itself were totally worth the upgrade. About half of our party stayed in the older tower so we did see their check in process as well their rooms and I wish I would have encouraged them to upgrade. The bartenders at the lobby bar will make you lattes or really good drinks every time you walk through. The bathrooms are much bigger and nicer and overall the preferred room was just more updated. None of our guests complained about the old tower, but I would definitely recommend the upgrade as the service is just so much better on the preferred side. We also had the jacuzzi room and actually used the tub on the balcony a couple of times. The pictures on the Dreams website and on TripAdvisor are accurate so we had no surprises there.
Food and Drink - A+
The food was the best out of all of the Mexico AIs we have visited (in comparison to some Rius, Palace resorts and The Royal PDC). We had no problems getting tables close to each other for dinner; we just had to wait about 15 minutes for them to get things organized. Our WC actually reserved tables for our 50 person party at the Mexican Fiesta on Friday night. We also had no problems getting drinks and made friends with all of the staff. I am pretty sure that the negative service reviews come from people who are expecting to be waited on hand and foot and are rude to the staff. Stick to the golden rule and you will have the same great service that we did. As for the restaurants I liked all of the sit downs equally (El Patio, Oceana, Portofino and Seaside) and the buffet was so convenient and delicious for a quick breakfast and snacks. Also, the food that we paid extra for was even more amazing than the already good food at the normal restaurants. (We paid extra for the wedding and a private bonfire birthday party on the beach.) We had "cheese cake" at the bonfire. That is in quotes because they called it cheese cake, but it was more like a really moist angel food cake. It was delicious, just not the cheesecake you would get from The Cheesecake Factory. Our wedding menu was mango crab salad, chicken fortiere w/ veggies and mash potatoes. All of those were yum-o. We did have a mishap as we had poblano soup on the menu but it did not get served. That makes me sad because I have heard rave reviews about the soup. We had a tres leches wedding cake and it was awesome too. Believe me, the food that you pay extra for is worth it.
Pool - B+ and Beach - A+
We loved chilling by the pool and had no problems finding chairs at the pool or beach at any time of day. I think one of the best parts of Dreams is the beach. It is fabulous that it is basically private and just steps from every place on the resort. The waves were calm the first couple of days but then a storm rolled in and they turned extremely dangerous even washing out some of the beach side palapas. The outside vendors on the beach and at the resort were also very nice and not pushy. *We put up our lawn sign and no one had any problems finding us at the pool.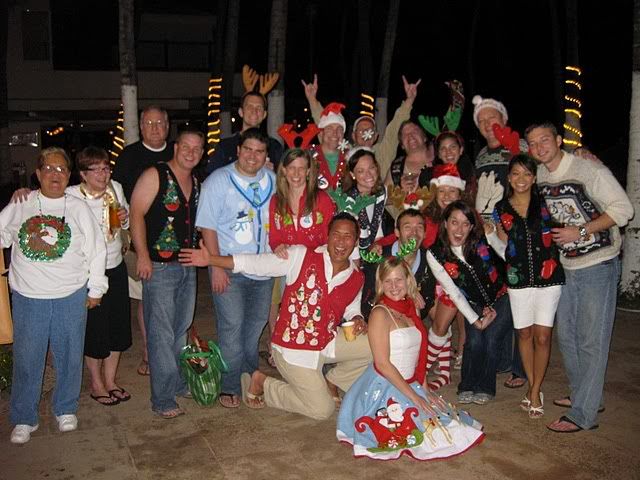 Birthday Bonfire on the Beach - A++
Instead of a rehearsal dinner and such, we had a bonfire on the beach. Most of our guests met for dinner at the Mexican Fiesta (the WC had reserved tables for us right up front) and after dinner we went to our own little private party. We had a birthday cake for our guests with December birthdays and a pinata. The bonfire included these gigantic marshmallows that everyone loved although they ended up turning into throwing spears at the end of the night. We brought chocolate bars and graham crackers from Costco at home and made s'mores also. We did pay extra for this party, but it included our own bartender and again gave our guests the chance to hang out without feeling pressured to go somewhere.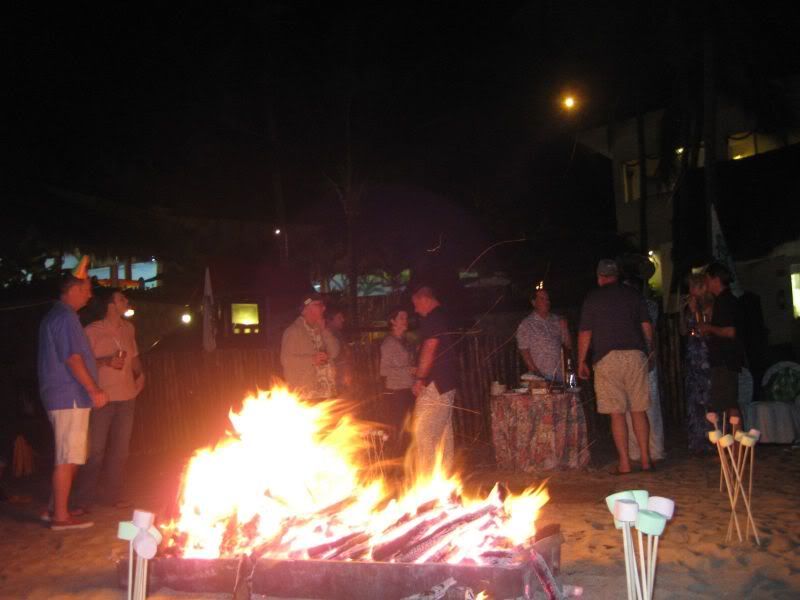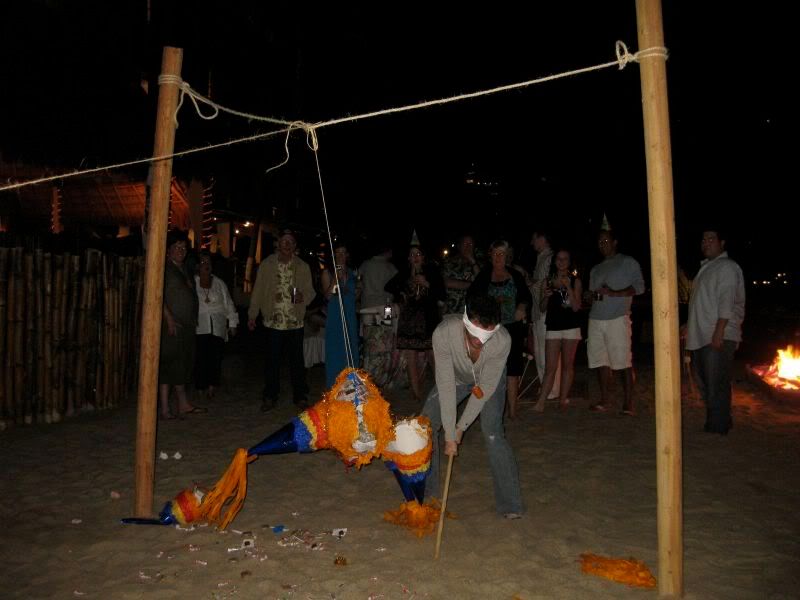 Nightlife at Dreams - B
Dreams is not a Spring Break hotel, but we make our own fun wherever we go. So Rendezvous after dinner until they closed and then the Sports Bar for dancing until they closed really worked for our group. Our parents and older friends are not into the clubs so staying at the resort and spending time with them was more important than getting crazy in town. Don't get me wrong, our best friends came in a day early and we went into town and danced at Mandala and Hilo which was a total blast, but just as expensive as going out in Scottsdale, AZ.