Quote:
Originally Posted by Morgan

Althouh we are all planning a wedding right now, we will probably be attending a bunch too. I often find myself going to several weddings a years & buying a nice gift for each can get expensive. I personally do not want expensive gifts for my wedding.

Anyway, I came across this article in Kiplingers.
Authentic Model's Weather Glass Barometer (Wall)-WB01 with FREE Cloud/Hurricane Tracking Chart
My parents got one years ago and I loved it, so I bought one and it's ALWAYS a conversation piece when people come over for the first time.
It's a baraometer you hang on the wall that forecasts the weather. I always make a nice hang tag to go along with it that explains what the water level means, and a little saying like "To make sure you remember that even if things look stormy, it's the sunny days that count. "
---
Posted 11 August 2007 - 12:24 PM
That baraometer looks so cool. Where do you find them & how much are they?

---
Posted 11 August 2007 - 12:31 PM
---
Posted 11 August 2007 - 03:34 PM
Quote:
Originally Posted by Morgan

Here are my alphabets so far. This has been a lot of fun. We went on a short hike one day & I started looking around to see how hard it would be to find stuff. Everyone hiking with me started to look too. It was a lot of fun. A few days later I went to a garden at Duke university I go to all the time. It was great to have a whole new way to look at the gardens.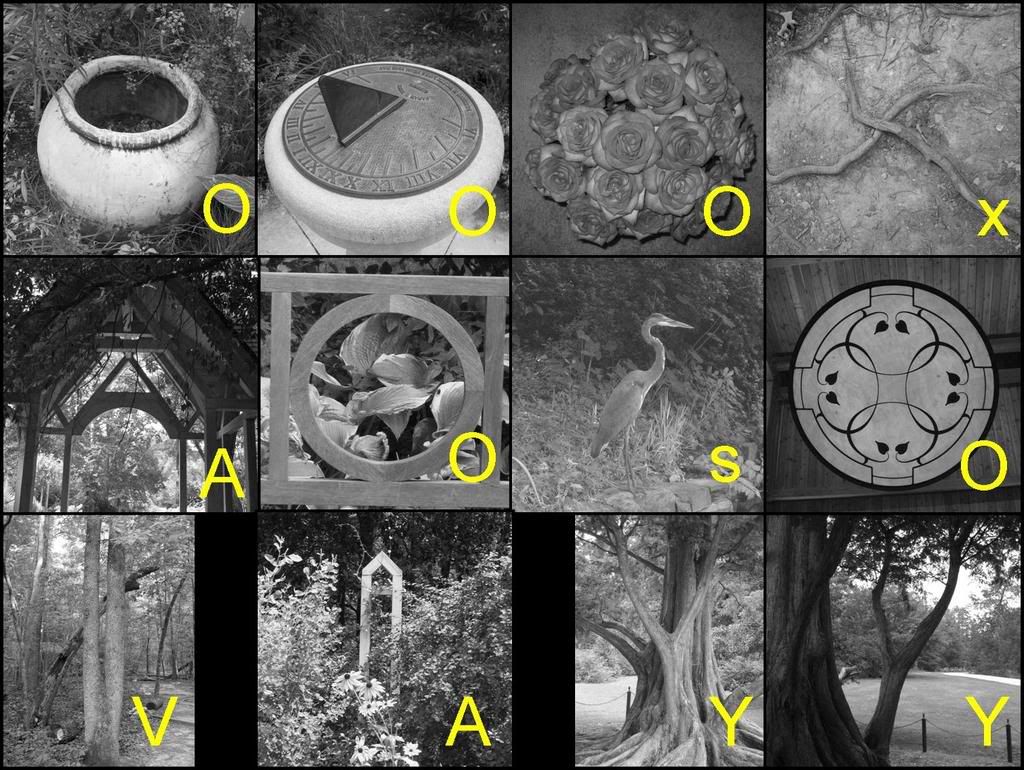 That's awesome! Those are so great. I love the A's you found.
---
Posted 11 August 2007 - 07:19 PM
Thanks! That A on the 2nd row is my favorite. I was at the gardens shouting, "look mom an A!" I also really like the bird neck for an S, but I think I need to zoom in on it. It really is a fun project. I can't wait to go back out & find more letters. I'm worried about the hard one's though. I might have 100 O's before I find a B or P.

---
Posted 12 August 2007 - 03:21 PM
Quote:
Originally Posted by Wisco4

A cute idea that I've always wanted to try myself is to take pictures of things in nature or objects that spell out the couples last name and frame them. For intance a leaf that looks like a W, a branch in the shape of an A, etc...
You can buy these also but I think it would be so much more personal to do it yourself.
That's a really cool idea! Never thought of it before, but I definitely might try to do that -- will also be a great anniversary gift!
---
---
0 user(s) are reading this topic
0 members, 0 guests, 0 anonymous users