Ok I found a mobile PA system, Alesis Transactive with a buit in ipod dock. I have seen it as low as $199 on amazon. My resort charges $500 for their music setup or $300 an hour for the DJ. My question is for anyone who did the ipod reception or is considering it. What do you think about this system? It sounds like it would work perfect.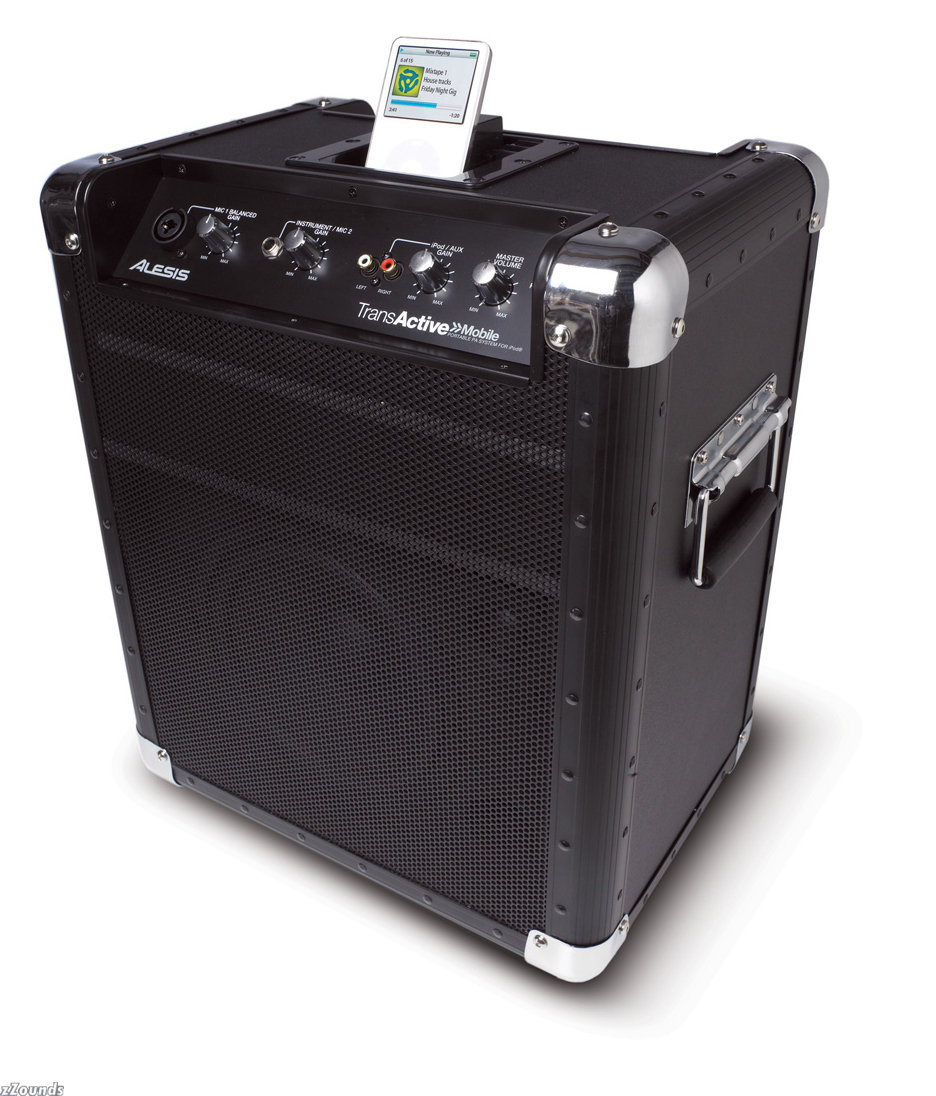 Take the show with you! The Alesis TransActive Mobile PA system is the ideal solution for traveling troubadours, outdoor occasions and public presentations. Its portability and versatility make it a great decision for all small-scale public address uses.
Built-In Rechargeable Battery
One of the biggest impediments to most portable PA systems is the need for a power source. As anybody who's needed a system in a variety of outdoor venues can tell you, searching for an available outlet can really kill the party before it gets started. Keeping this in mind, the good folks at Alesis included a built-in rechargeable battery with over 6 hours of battery life at full volume. It's a no-risk solution for your next gig or speaking engagement - and with the TransActive's built-in battery indicator, you can always be aware of how long you've got left before you need to charge it next.
Travel-Friendly Features
Many portable systems can be a pain to transport, with heavy weight and the need to set up speakers, power, and mixer separately. The TransActive complete system, however, manages to keep it simple by putting all of its features in a single easily transported unit. The onboard power amp provides 15 watts RMS to a 5 inch speaker with additional high-frequency driver. This two-way system helps you keep both bass and high end well defined, no matter what you're using it for. The system also has a built-in retractable handle and flight-case rollers, so even at its light weight you won't throw out your back bringing it over from the car. Additionally, its heavy duty aluminum construction will help keep you rocking through the most rigorous outdoor performances.
Versatile Functionality
The TransActive system, beyond its portability and quality of construction, is unsurpassed for ease of use and versatility. It includes a balanced XLR/TRS combo jack for microphones or balanced instruments, a standard 1/4 inch input for guitars and similar instruments, and an RCA connection for a host of other audio sources. Each of these three channels includes its own gain (volume) dial, with a master volume dial to control everything. Since it's most often used to amplify the voice, the people at Alesis included a high-quality dynamic vocal microphone and XLR cable so you're ready to rock right out of the box. In addition, if you want to keep the party going between sets, the TransActive features an integrated iPod dock for easy music access. The TransActive dock can also be used to charge the iPod via a switch in the back, to save on the battery of either device. The PA also includes an integrated pole mount if you'd like to put it up on a stand for better projection. Finally, if you've got another amplified system nearby, you can send a feed from your TransActive and expand your sound.