Real touch flower Brides, happy with your choice?
Posted 19 October 2009 - 11:43 PM
Feels good to have things checked off doesn't it?

---
Posted 20 October 2009 - 03:15 PM
Ladies who went for the Fake flowers... have any of you gone with a simple white and green? I wonder if it makes sense to do these if I am looking for a simple bouquet. Or is it silly to do a simple bouquet when getting married in a tropical destination? I plan to get married overlooking the Yal-ku Lagoon, so it's more of a garden setting. Opinions?? And my color is lime green.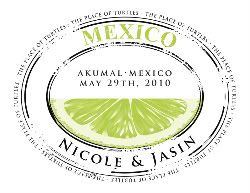 ---
Posted 20 October 2009 - 03:43 PM
Lime green is amazing! I love the look of white and green alone.

---
---
0 user(s) are reading this topic
0 members, 0 guests, 0 anonymous users