Hi girls,
I am on the hunt for a wedding ring but I am having a great deal of trouble finding one that I like as I don't want a gap between my rings.
I have uploaded some pics of my e-ring (apologies for the picture quality, that's the iPhone camara for you )
I want either a princess cut diamond band or just a plain platinum band.
Anyone know where I can find ring that they will customise to fit my e-ring?
I would be grateful if you could upload some pictures so I can see what your rings look like together.
Ok, pics.....
This is the side of the ring so you can see I have prongs which stop the rings from sitting flush.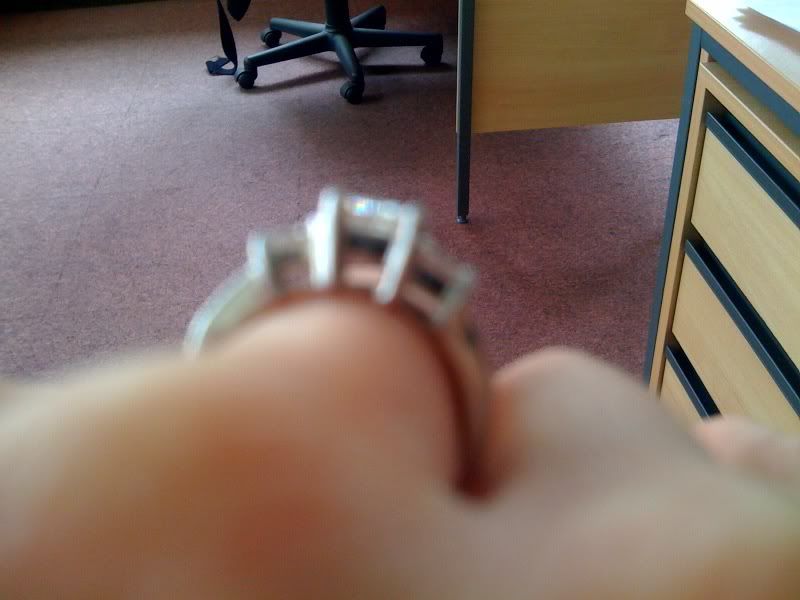 This is the top of the ring, princess cut diamonds. 1 large stone, 1 smaller stone either side and then 2 smaller stones either side of that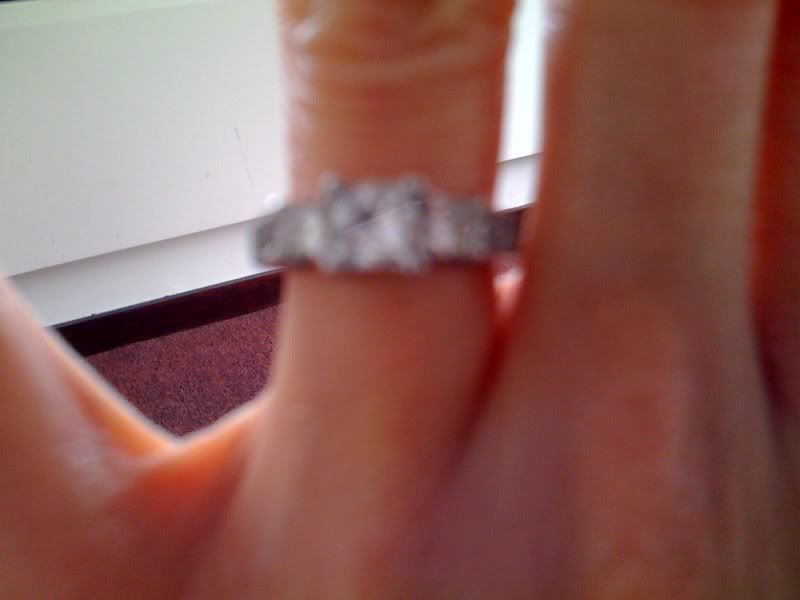 Thank you!!!