Quote:
Originally Posted by Morgan

I just ordered these starfish shoes from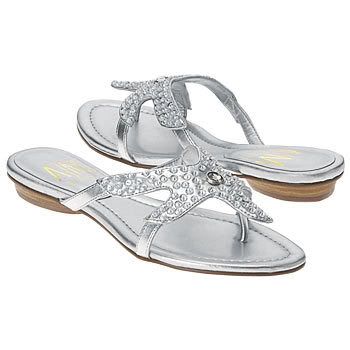 My shoes came in yesterday. I'm not sure if I'll wear them for the wedding, but I do like them. I'm still shopping around. If anyone is planning to order them, I wish i would've gotten a 1/2 size bigger than what I normally wear in sandals. They are narrow & my toes hang off the side a little. The point in the front is also a little pokey.