I NEED to get rid of this stuff! I NEED it out of my house. If there is something you like but can't afford, etc PM me and tell me what you can I'm definitely open to offers! Cause I need it out!
Men's Alfani Linen Pants NWt. I bought these from an old BDW member and Joe just has a weird butt and hips so they didn't look good on him. they are a size large. Joe is a 33 and they fit fine on the waist, he was a 34 when I first bought them and they fit. She had ordered extras and said she had some bigger men wear them in her wedding and they were fine. Asking $30 free shipping
White eyelet sundress. I originally bought this for our AHR but its too big for me now. i spent $40, asking $20 free shipping. Its a size 10.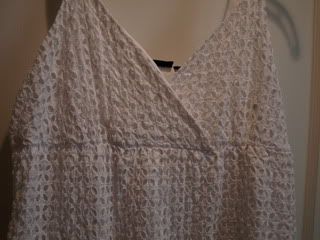 Davids Bridal Galina dress. I've been trying to sell for a while. NWt spent $400 asking $200 free shipping. Its a satin sheath gown with beaded metallic embroidered halter and pleated chiffon bodice. Features a sweep train in ivory. No alterations.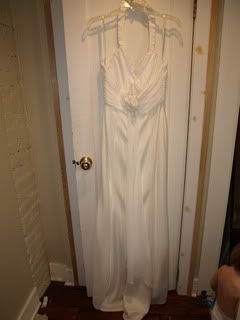 I have 2 BM dresses. I've had so much drama w/ BMs we've changed our dresses a few times. these are NWt. We bought them on sale for $80 each. I'm asking $50 each free shipping. they are clover color. I have a size 6 and a size 8.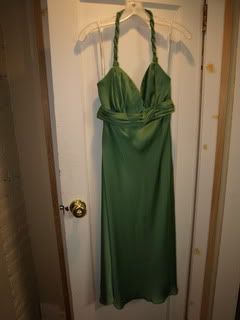 PM me w/ any questions or offers!