SATURDAY
Our last morning we had breakfast at the mini-buffet by our building again, it was still perfect! After that we took the tram (we kept calling it the bus) to the Hacienda to buy gifts for the kids that we had been eyeing all week, Mexico soccer jerseys! Then we took one last dip in the pool, got packed up, and caught our Cancun Valet van at the lobby back to CUN. Once there we had a fairly quick check in, super short and easy line going thru security (signs everywhere saying "DO NOT REMOVE YOUR SHOES"). We had lunch at Air Margaritaville (YUM! Our fave chillax restaurant when we go to Vegas!) but holy schnikes, it was expensive. Way way way more expensive for cheeseburgers than at the one in Vegas. Boarded our flight shortly after that, and the rest is history.
Random Pics
Our Hotel, view from near the Tulum buffet towards the lobby
We "rented" a key/lock for the safe in our room, $5 a day. I believe if you book with Apple its only $2 or 3 a day, not sure why they are so cool haha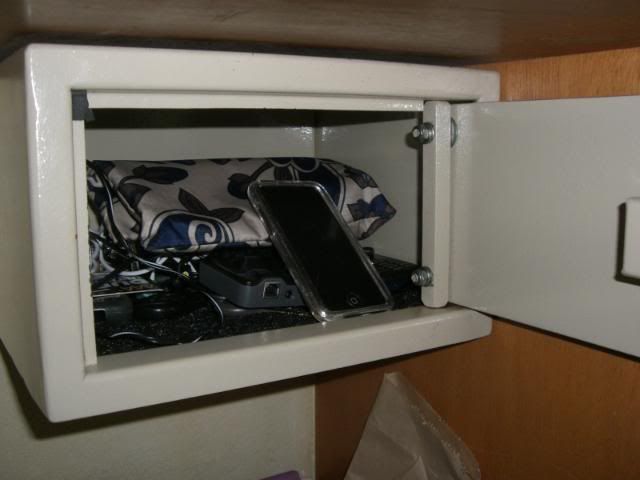 for comparison on size, thats our ipod touch on the right side. they were pretty small, but we crammed quite a lot of our valuables in there!
the closet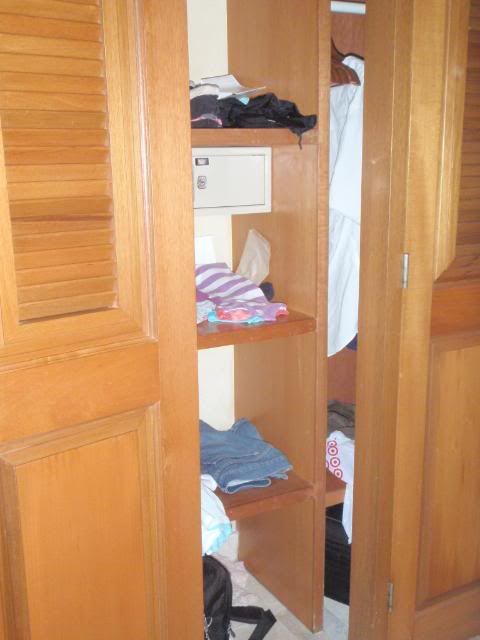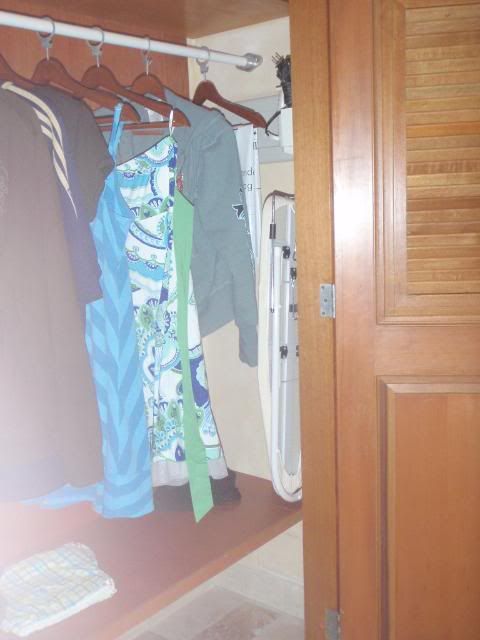 me under the palapa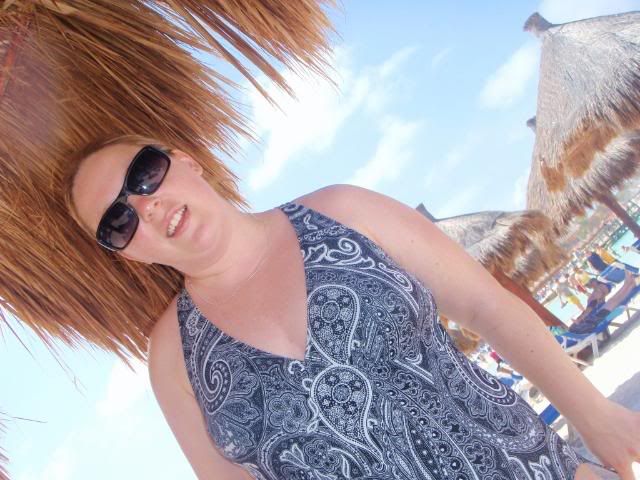 our room was 3rd floor, partial "ocean" view, building 24