Majestic Elegance March 9 to 15, 2009
This was a last minute booking for us. I had been looking at different options but held back on booking. We booked the trip on March 3, with our travel agent, travelling with Signature Vacations, and were supposed to leave March 8 at 7:00 am. Our flight ended up leaving 20 hours late. We finally got going around 3:00am on the 9th. It seems that Skyservice had a problem with a couple of aircraft and many of the flights were delayed that day. Our flight, and a flight to Cuba were majorly delayed. We were offered and accepted limousine service back to our house and then back to the airport and we also have the forms to fill in for $125 (each) vouchers towards our next flight with them. At this point we're not sure what we will do as this delay ruined two days of our vacation (1 day delay getting there and then being too tired to enjoy the arrival day).
Our arrival at Punta Cana and our hotel was uneventful. The hotel lobby is very impressive and we were checked in quickly, given a welcome drink, and helped with our luggage to our room. The bellman pointed out the highlights of the resort as he led us to our room and stayed and showed us around the room.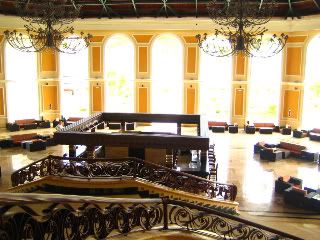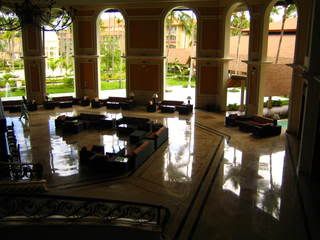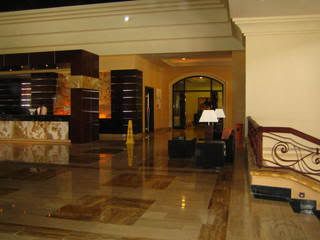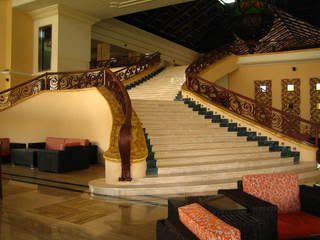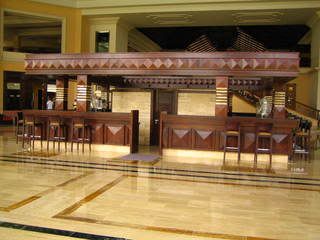 The light in the lobby lit up at night: