Well Robin and I are going back to the first place we really loved for our wedding. Its called Drysdales, and it is a tree farm about 30 minutes from our home. Here is a little blurb from the site about it and a few pictures from the site
Weddings
Drysdale's offers a unique and memorable setting for your wedding service not only for a bride and groom but for your guests as well.
Be it upon our open air palladium with your guests nestled under 100 year old maples, on an emerald green lawn with bride and groom taking their vows under a white arbour adorned with blossoms, or with the bride descending through the woods with guests seated on a wooded bridge draped in garlands of tulle and wild flowers.
Drysdale's wedding services range from providing the venue to planning, decorating, Minister, horse drawn carriage, fabulous backdrops for photos and finishing touches such as wedding seedlings for guests to be planted to commemorate your special day
Banquet Facilities
Over 5500 square foot glass conservatory was constructed expressly for wedding receptions and corporate events, providing the perfect venue for your important day. Sunlight streaming through by day and moonlight and stars lighting your dance floor by night, with guests mingling onto patios enclosed by gardens.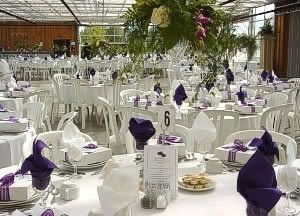 Also I was thinking of doing this as a table gift. I saw it on the Martha Stewart website. What do you all think??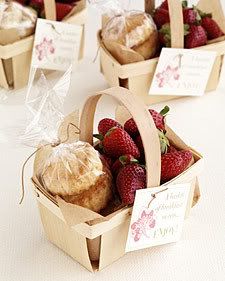 BTW I am happier now than I have been during this whole wedding process and I really credit all you wonderful ladies with that!