Hi everyone,
I finally received all my items that I ordered for my OOT boxes and I was sooo excited to put everything together to show you guys.
I decided to do the gable gift boxes instead of tote bags. I love the finished product what do you guys think?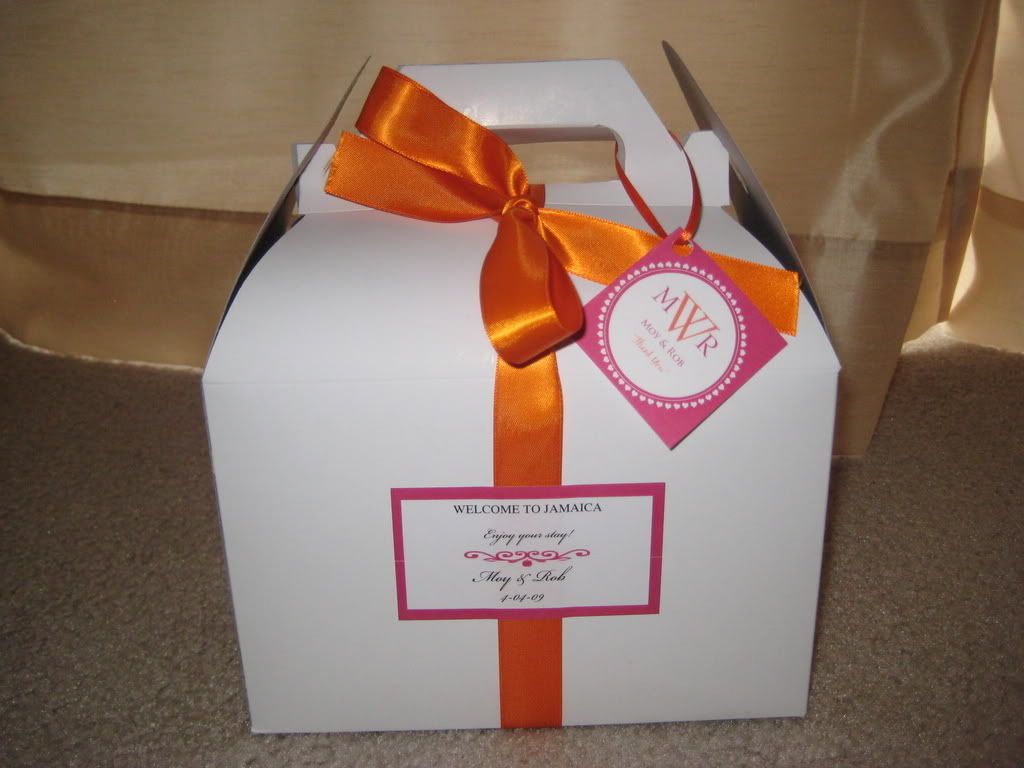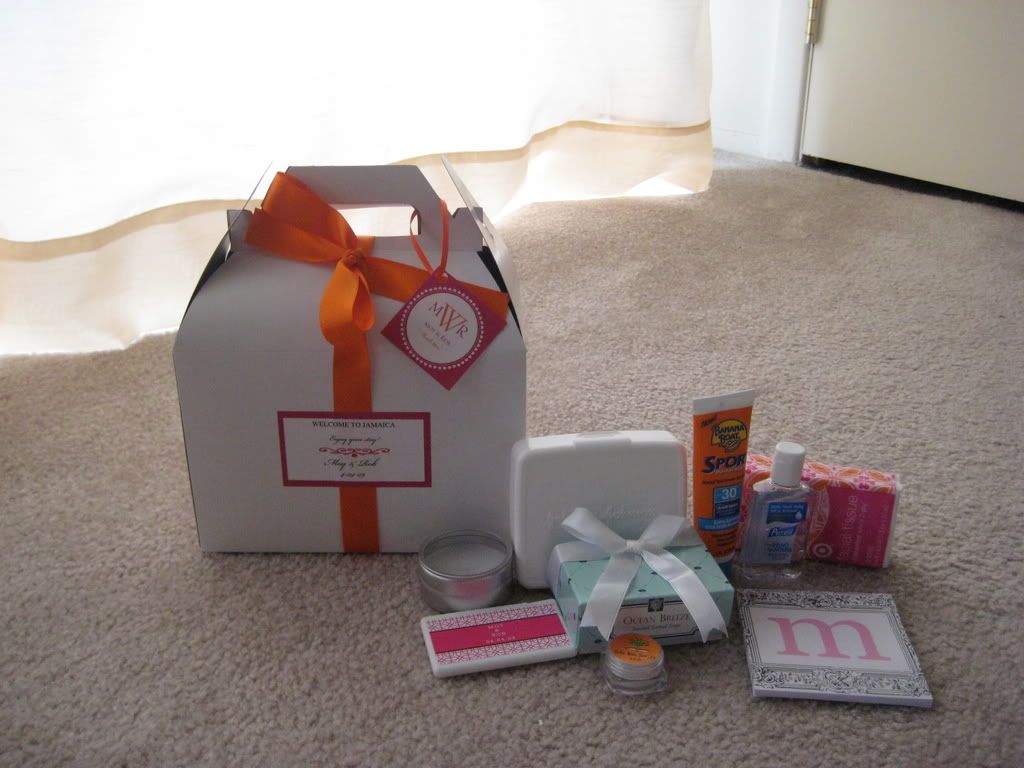 The sticker on the box say: "Welcome to Jamaica! Enjoy your stay!"
The tags just has our monogram and says: "Thank you"
We are going to write our guests' name on the back of the tag.
Contents:
Johnson first aid kit (from Target)
Purrell hand sanitizer (from Target)
Sun block (from Target)
Facial tissues
Travel vanilla scented candle
Ocean breeze seashell soap
Mint
Lip balm
Note pad w/ person's initial
Here's a close up of the personalized mints and lip balm: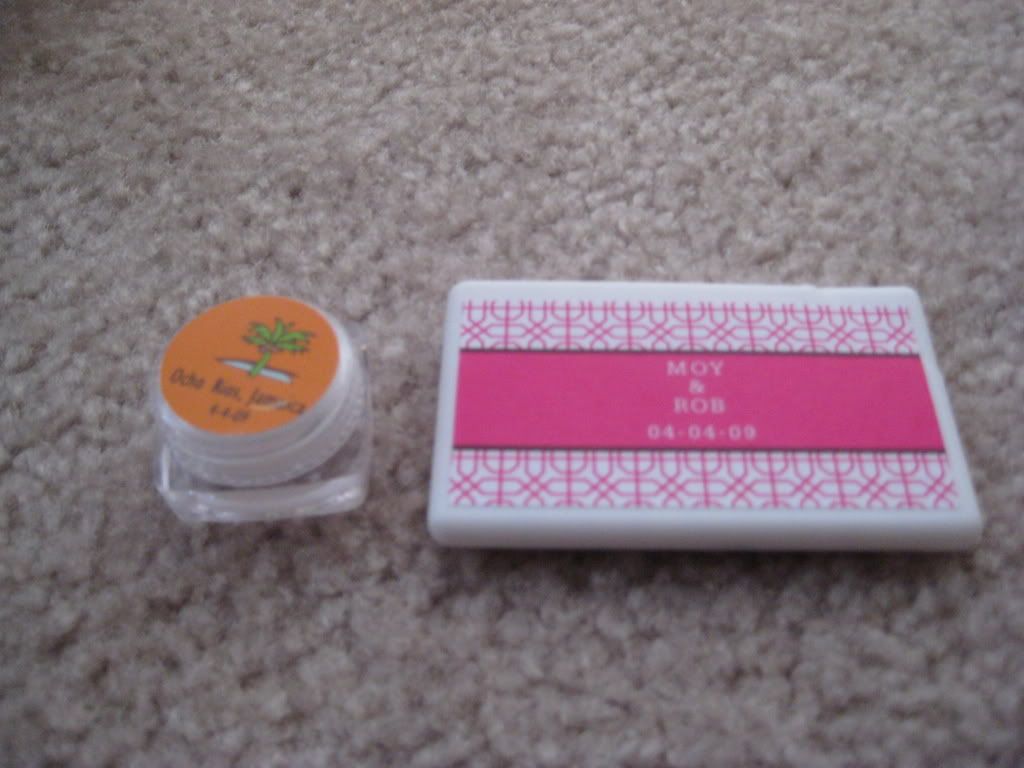 I'm going to put orange tissue paper in the boxes to make it look pretty. Also I am going to have a welcome letter, map of resort, and wedding timeline rolled up and placed right on top.
I still need to get aspirin and matches (for the candles) and I think I am done!!! Although I am considering getting mugs but they wouldn't fit inside the boxes.
Anything else I should add?