hey ladies.
i ordered my dress last weekend!!
very exciting. so now i am on the hunt for the perfect necklace & earings. i want a necklace with a little "meat", something kind of funky. i was hoping for your expert opinions on what i've found.
here's the dress: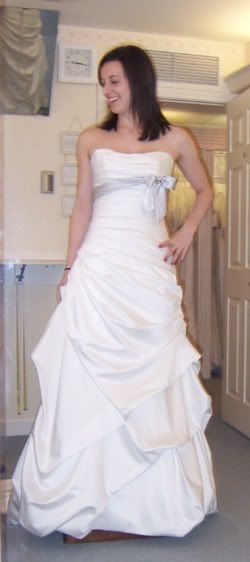 here's the necklace i am loving:
Etsy :: MarlaJDesigns :: ALLURING-Swarovski Crystals AB,Swarovski Crystal Pearls,Vintage Rhinestone Brooch Necklace
do you think it's too asymmetrical?