Here is a pic of my bouquet during the ceremony: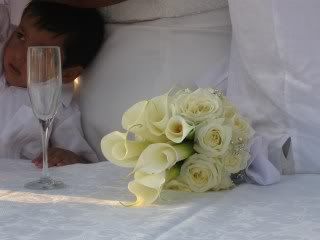 Here's a pic after the end of the night: (excuse all the crap on the table)
Here is a pic of our guestbook table. It had all of the BM's bouquets, my bouquets and the flowers from the arch: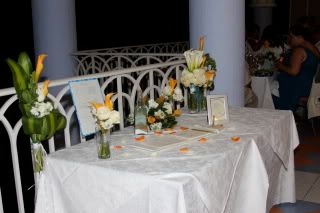 Here's a pic of the table set up in the Flamingo restaurant. We had three tables with 10 to 11 people each. We purchased six centerpieces from them (two for each table) and we brought our own blumeboxes because we initially were going to go to the market to buy flowers, but when we got there DH said to just have them do the flowers. BEST DECISION!
After the wedding since we were there for 7 more days, we kept all of the flowers in our suite and enjoyed them. It was so nice because they were beautiful. Hope this helps!