I was trying to be Miss DIY but that didn't work for me too well so I contacted a bunch of invite places for quotes.
The invites I was finding were going to cost me a fortune and I didn't have a budget for that and then I couldn't customize anything either!
I saw a post of another BDW member that got their invites done by Gwen @ Hitched Invites (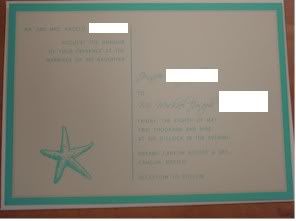 Booking info:
RSVP front: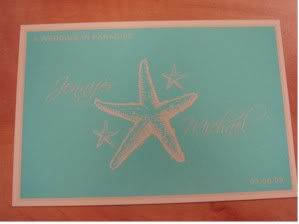 RSVP back:
I got Thank You notes too, I forgot to take a picture of those but they look similar to the RSVP front!
What do you girls think? PM me with any questions!