Hello again, as promised Here are some pictures and the website links if you like the idea and want to order them for yourself!
I went to Vista Print and found return address labels where you can upload your own picture, personalize all the colors and the font and have them printed.. I ordered 250 labels and they were only $3.99 !!!! after shipping they charged me $13.49... either way I thought this is a great deal and sooo cute to put on the outside of the envelope ... it is the first thing your guests will see before they open your invitation..
my invitations went out monday and I already had my friends calling saying how cute EVERYTHING came out!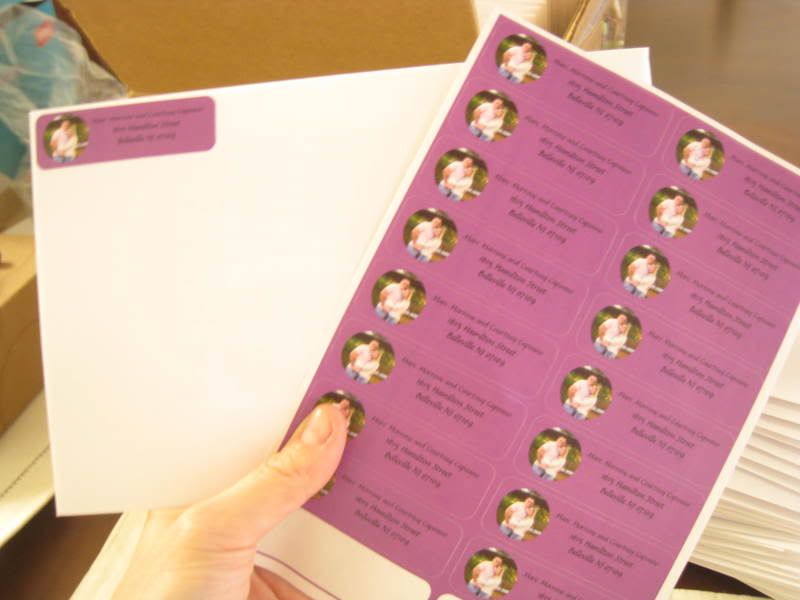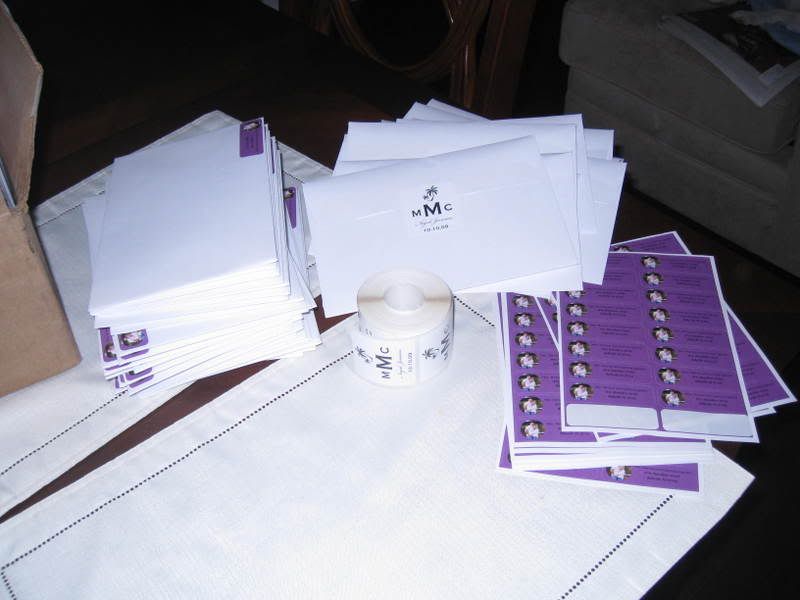 stickers with monogram printed on them..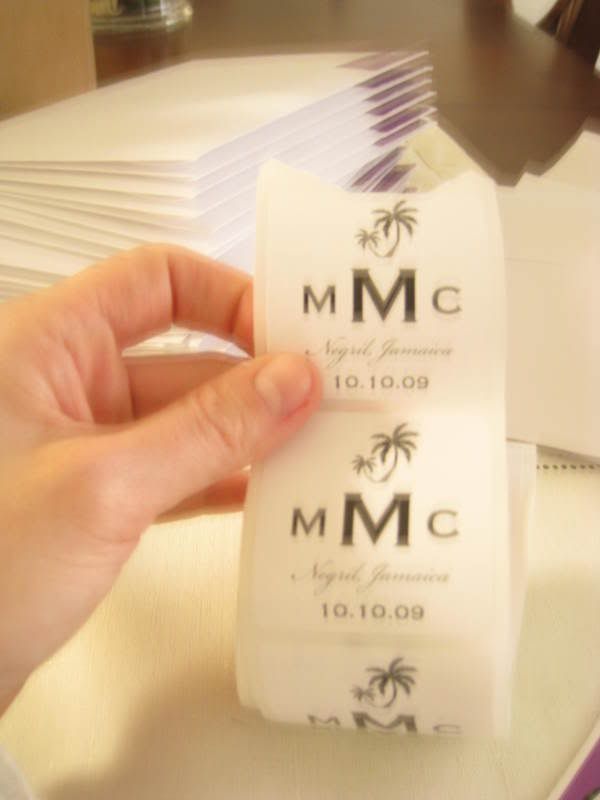 Hope you like...
I also will attach my letter that we included with our invitations to help explain to our guests where we are getting married, how it works, and how to go forth and make their plans...
~Courtney