Quote:
Originally Posted by azhuskergirl

Ladies- I've been MIA lately, because last week we adopted 2 adorable little kitties from a local shelter. They are littermates & just under 4 months old, so we've been watching them like hawks (they're teething & we have alot of cords at home). They're also polydactal cats (meaning they have extra toes) so when they bat at something it looks like they're wearing mittens.....it's very adorable. Here are a couple of pictures (we had to bust out the OLD camera, since our camera still hasn't been replaced from our honeymoon (don't even get me started on that one).

Here's Raven: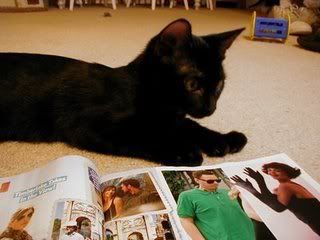 And this is Polly: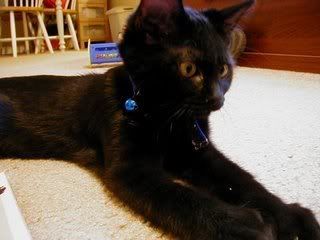 And it's
NOT
the same cat, they look almost identical though. Will post more pics when we get the good camera back & I might actually get a picture of their faces in good light!
They are totally adorable! Right now I have two foster kitties living with me and FI and we got them at 5 weeks old. It's so amazing to have two little sweeties, especially siblings that love each other. I'm SO excited for you!
As a volunteer at a no kill, free roaming shelter, thank you SO much for rescuing and adopting from a shelter!