This weekend John's sister and Aunt threw the best hawaiian themed shower! They decorated the whole house and backyard! It was so cute. I don't have very many pics from my camera b/c I was so bust entertaining, so here are just a few...
This is John's cousin. She was actually the one who introduced us when we were 18!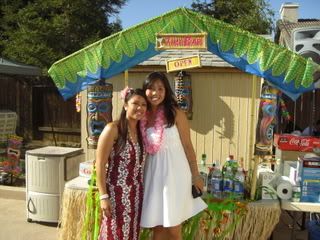 This is John's aunt and grandmother. Check out all the food...there was alot!
Here's a pic of the family.
And here's a pic with my brother. He's always cheesing!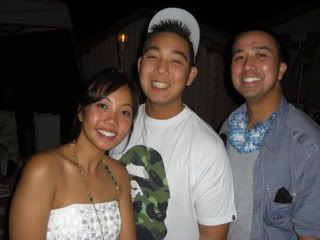 Next up...my mom's wedding shower next month!