First, I am so indebted to Tammy Wright for creating BDW. I could not have planned my DW without this site! Thank you Tammy, for everything you do! And thank you mods also - this is a better place because of your diligence to keep it a certain way. I also could not have made it through the planning without so many of you there to cheer me on along the way, even when things got tough for me. I am so so greatful for all the wonderful friends I've made here.
I cannot believe it is finally my turn. When I joined BDW in Oct. 2007, my wedding seemed SO far away!
ok, on to the planning... I apologize in advance, this is going to be epically long.
YOU CAN FIND DETAILS ON MOST THINGS IN MY BDW BLOG IF THE DETAILS ARE NOT ALREADY LISTED HERE. I will post all my templates when I get back from Mexico. Please understand if I don't get around to answering all questions left on this thread before I go, we have a hectic few days left before we go. I promise anything unanswered before I leave will get first priority when I return.
BRIDE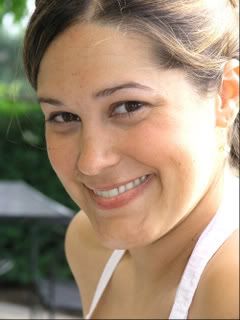 GROOM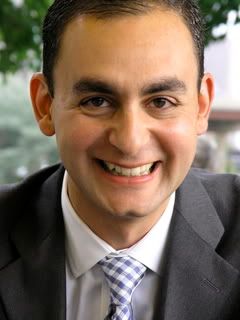 THE E-RING:
custom made, white gold cathedral set, cushion cut diamond in the center. micro pave diamonds set into the band.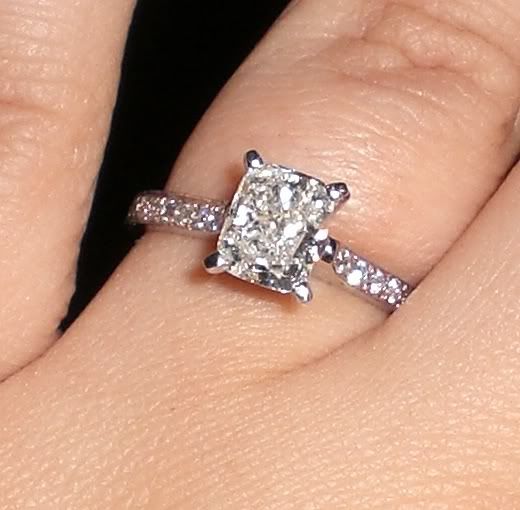 THE DRESS:
DaVinci Bridal, Style: T8167, color: IVORY (designer's website is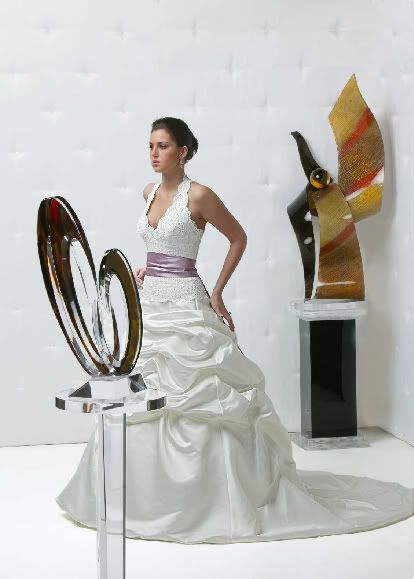 There is a little back story behind my dress... I saw a photo of it on a website right when I got engaged. I fell in love with the photo of the dress, but unfortunately, the photo did not have any info about who the designer was. I spent weeks and weeks trying to figure it out on my own, and finally I posted a thread asking for help and within a few hours, I had an answer! :
Detail on lace on bodice of dress: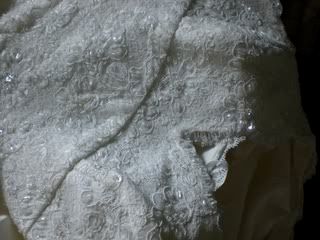 WEDDING DAY ACCESSORIES
Custom made earrings from Etsy seller Opheliax
DRESS TAG
sewn into my dress (see blog for details), made by a family friend with a scrap from her wedding dress from 1972.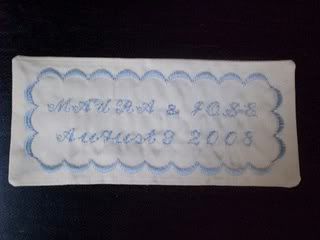 VEIL
Occansey Designs