OMG!!!!!
I can't believe I leave Monday morning! I was super calm until I typed that!
It goes without saying that I could never have done any of this without the help and support of my fellow BDW brides. I hope this can be as helpful to future brides as some of the others were to me!
I am truly greatful to each and every one of you! I heart BDW!
I still have quite a bit to do, but at least I work well under pressure! The Red Bull helps too! This is just an overview. I have most of the details in my Blog and will finish posting when I get back if I run out of time.
PS - It took some time to sort through all of the pictures, due to the massive amount of ferret pictures I have!
Attire & Stuff:
My Dress
My TTD
Shoes - Beach Ceremony & Reception
Detail on Reception shoes - they have our initials but I have already packed them!
Jewelry (I don't have a pic of my hair piece/tiara thing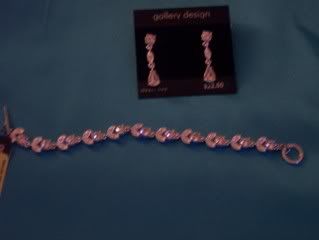 Bridesmaid Dresses, but they are a beautiful Tiffany Blue
BM Shoes:
Groom & GM Attire. The boys will have Aqua shirts to match girls & Mike will wear a white shirt. (You can't really find much else in a 21, 38/39! I should have taken a pic of his real suit! The jacket is calf length on me!