Ladies,
As I begin to plan final details (and have a mild anxiety attack every day), I wanted to ask you about what I should do with my hair for the wedding.
I have been growing out my hair, and it is pretty long now. I sort of envisioned myself with sort of long wavy hair, maybe half up for the ceremony.
Maybe like this (I will have a veil and flower too)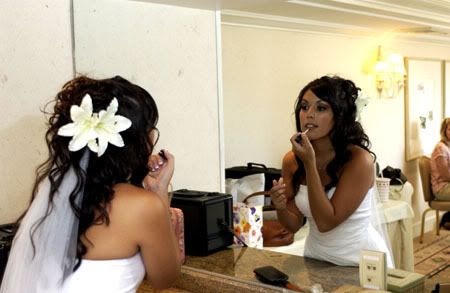 Did any of you who wore your hair down (or mostly down) regret it? I'm afraid my hair will get stringy because of the humid salty air and wind. Everytime I go to Mexico, I always end up wearing my hair up because it is so hot as it is. It will also be in JULY!!!
I live in Louisiana, so my hair is used to humidity but it is different in Mexico.
In other words, I'm begining to have doubts and am thinking I should wear it up now. Thoughts?