We picked these up at the wedding planning store---I mean the dollar store a few days ago. I was eager to get cracking on them. They had nothing on the front so I felt like I had to add something to them.
Here is what I did: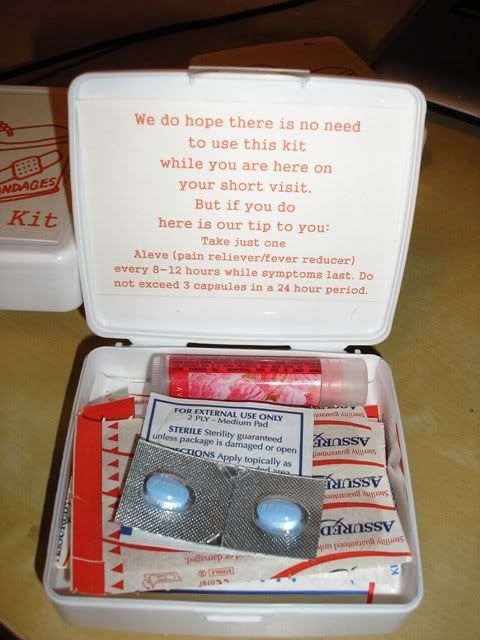 We didn't need too many kits so we didn't want to buy a big pack of individual asprin so we bought a few packs and just photocopied the warnings and stuff ( not pictures) and wrapped it around the aleve.
I also threw a lip balm in because in my world that is emergency equipment.