April-
I've read on the yahoo board that US vendors are required to get authorization to work in Mexico. At the time all of my vendors were from Mexico so it didn't matter. Now that situations may have changed I just want to be clear.
Since your photographer was from the States did she have any problem shooting your wedding? Did customs or Dreams give her any issue? Did you obtain the visa?
I've recently posted an ad for any interested photographers and there is one that I love in particular. If I could get her, for the cost of a trip only, to snap away for the entire weekend it would be great.
SORRY FORGOT THE "Z" IN AUTHORIZATION, CAN'T CHANGE NOW!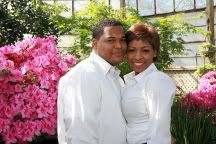 Jenetta - JPMO
Dreams Resort
June 16, 2007
Wedding Site