I'm back from Davids Bridal and I found MY dress! I can't believe I found it on the first try!!
I am so excited and shocked that I have my dress!!!
Here is a picture (don't mind the poopy face; I gotta work on my picture face)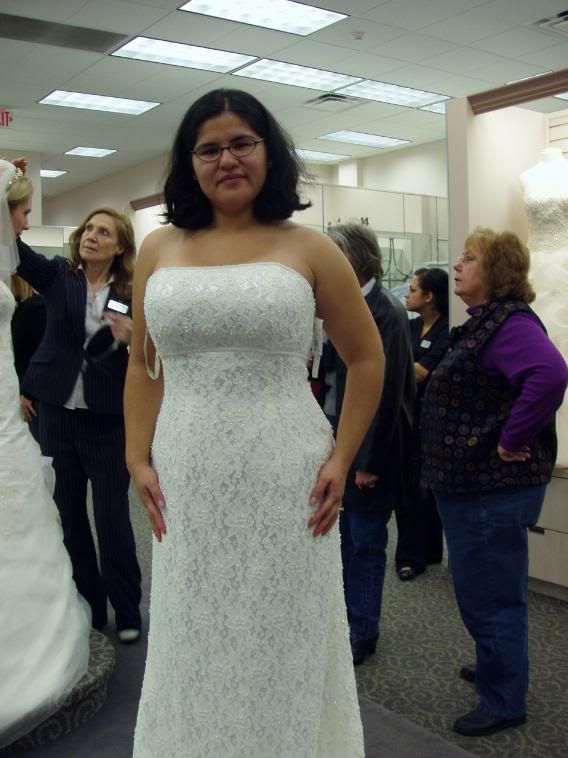 Heres one with the optional cap sleeve.