After constantly watching for new planning threads during my whole planning process, I'm so excited that I finally get to do my own! Plus, today is our legal day, so what better way to celebrate??
A great majority of what I've done would have not been possible without the help and support of my Dreams PC and April brides, along with the countless ideas I got from tons of other ladies on the forum.
My FI and I got engaged on Valentine's Day in 2009, although we'd never really celebrated the holiday before. Apparently the ring was taunting him so he got up early and had his daughter wake me up and get me to come to the living room. With me half-naked in my PJs and the dogs barking at the back door, he asked me to marry him!
My engagement ring and wedding band:
FI's bands:
Black tungsten from overstock.com
We also flew our fantastic wedding photographer in to take engagement pictures… here's a link to that thread: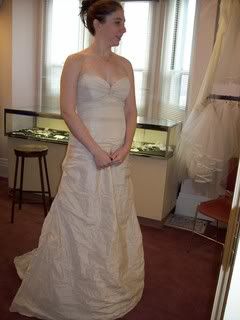 Wedding Shoes:
Bought these from Express last year… our ceremony is on the beach so no heels for me!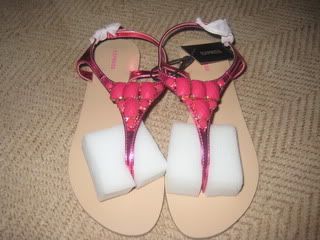 Wedding Jewelry:
Since we added the halter strap to my dress last minute, I decided to ditch my necklace and just wear earrings. I bought these Briolette Cluster earrings from Etsy seller lulidesigns:
Hair pieces:
My photographer also has a company that creates custom hair pieces (posh | rebel…