OK here is another question for everyone. I am going to paint the master bedroom & bathroom next week. I'd like to do a soft teal color with orange accents.
I am using my fiesta ware as inspiration for the home colors.
I'm using an orange two shades lighter than the plate, but the blue is about the same
The master bedroom has a tray ceiling. I'm trying to decide if I want to paint it & if I do I'm not sure what colors to put where
here it is now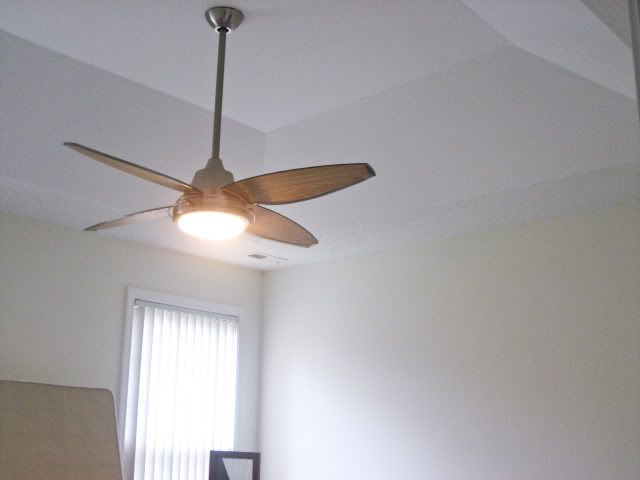 And a bunch of color options
I am thinking about doing the same colors in the master bath. I can also bring in a beige/neutral and just do colors for accent walls. I am pretty sure I want the closets and the wall up high to be orange. I don't know if I'd do the rest blue or beige. I want color, but I also don't want to over do it & have it look weird. The rooms are kind of tricky because there are so many different walls.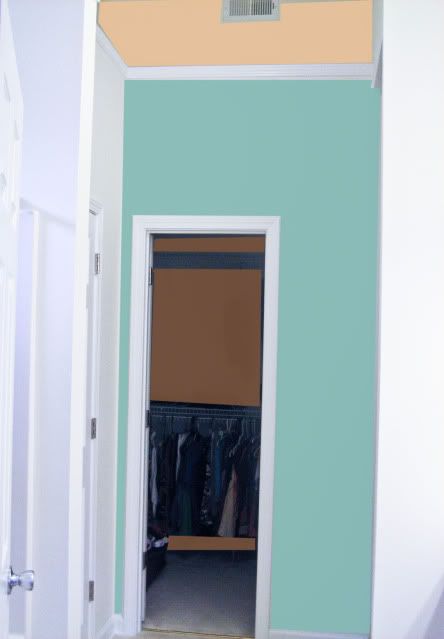 I'm going for a beachy, caribbean feel. The furniture will be dark wood. We'll have just a bed + TV in the master with the dressers in the closet. All the furniture we have now will go in our guest room, so we are getting to start from scratch with the master.