Alright ladies, I have been on this site for several months now and have finally decided to *attempt* to share some pics with you.
I am getting married April 20, 2010 at Sandos Playacar in the Mayan Riviera.
Here is my dress, it is Sophia Tolli - Ashley in Ivory with a pale spun gold overlay. I am getting it altered to a sweetheart neckline.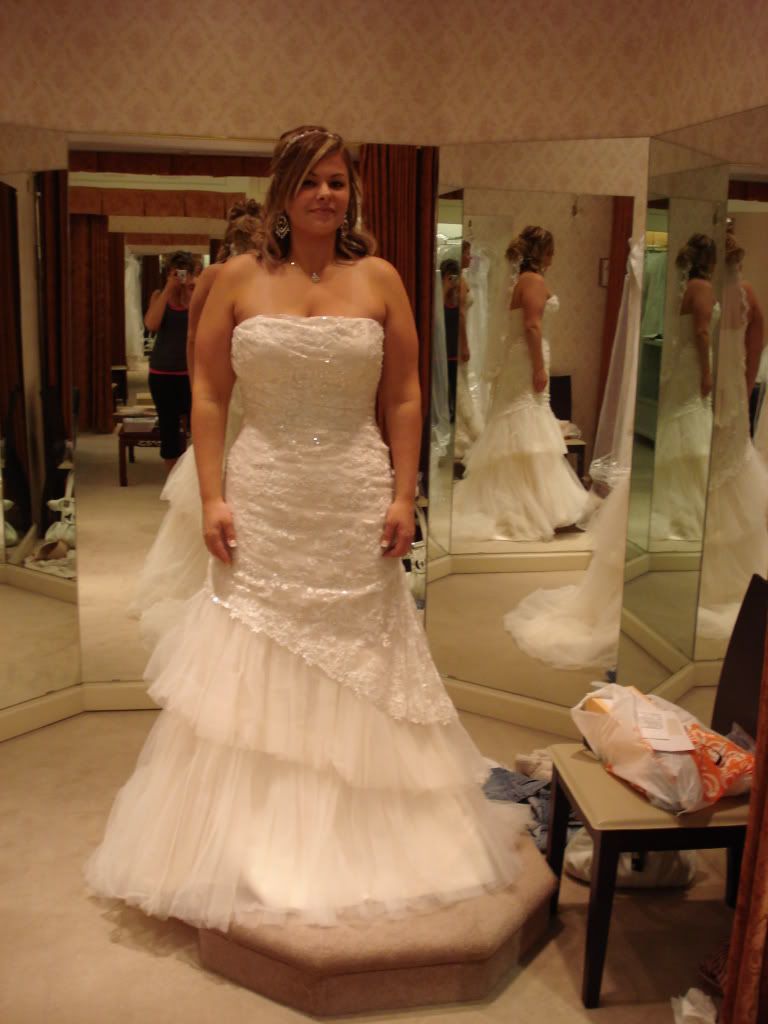 this is my TTD. Its a bit too small right now so it sits low on my chest. But I still have 9 months to work my way perfectly into it. Since this pic was taken I have lost a bit more weight anyways.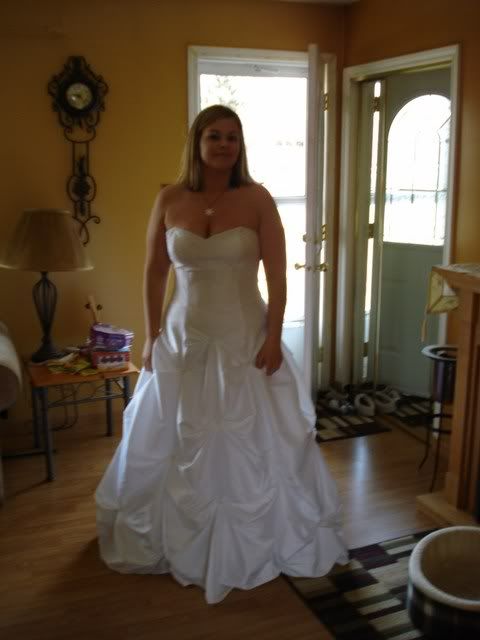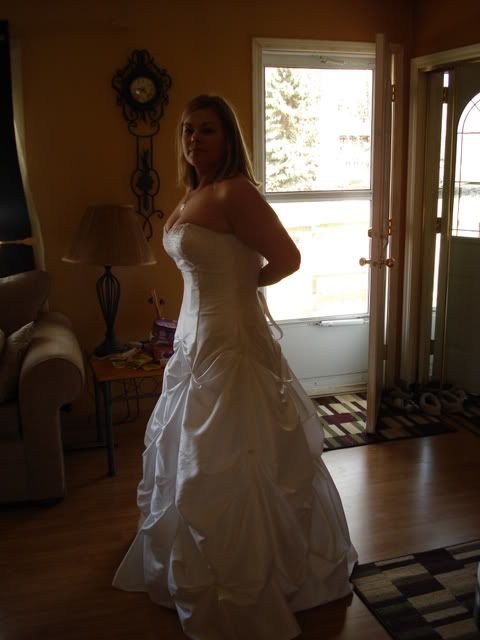 This is my E-ring. He also ordered the wedding and anniversary bands which are diamond bands that interlock one on either side of the e-ring.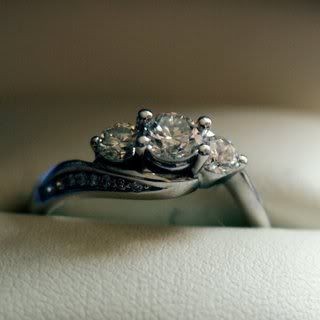 Other info:
- we booked sascha gluck to do our wedding and TTD photos
- we so far have 18 people booked.
- also doing an AHR when we get back
I really hope the pics aren't too big.