It's my turn ladies! Take a seat, and make sure you have a drink in hand.
It all started Saturday, May 9th. My FI received a call from Expedia.com, Mexicana cancelled our flight because of not enough passengers due to the swine flu, and we had to wait till Monday, May 11th to find anything out. Long story short. While we were patiently waiting in limbo, I decided to get my hair done. =) At 4:30pm my FI calls me while my head is in the sink getting rinsed, Mexicana has us on a flight to fly out that same night at 10:00pm. At this point, we were only half packed because #1 we didn't even know if the trip was a still go, and #2, I am only working with 1 arm because of my cast on my left wrist. After a whirlwind of rushing, we get to SF airport with no itinerary. Just our flight time. Come to find out, Mexicana put us on 2 connecting flights! Our supposed to be a "2 hour flight" ended up being a flight tour of Mexico! From SFO we went to Mexico City for a 5 hour lay-over, to Guadalajara to p/u more passengers, then finally to Los Cabos 16 hours later! We arrived and zipped through customs in 10 minutes! Which was great cause we just about had it for airports! We walked past the sliding doors, and that's when the encounters with the hustling began, and never ended till we left Mexico. TIMESHARE AFTER TIMESHARE AFTER TIMESHARE. Just people up in your grill trying to lure you in with gifts after gifts, AND IF YOU DIDN'T CAVE IN, it's the guilt trip of "I need to feed my family" It became overbearing at times. But, we got through it.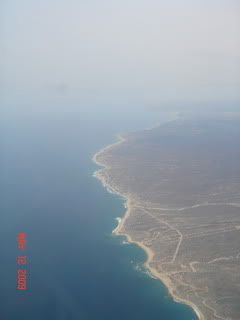 In booking our resort visit back in January, We were up in the air between 2 resorts, Presidente Intercontinental and the Dream's Resort. We stayed at the Presidente. We checked in, and went straight to the pool for some lunch and margaritas!
The next day, We met with our photographer-Dino Gomez and Rev. Marco Arechiga at the Dream's resort. Instantly we fell in love with the Dream's resort, and so glad we went with our original choice!
Dino Gomez
We cannot thank Dino enough for all the help he has given us! He is a very laxed and laid back kind of guy, just like us. Other than being our photographer, he has been our source of information and "go-to" guy for getting in contact with Yesica. He was even nice enough to call Rev. Marco on his cell phone for us to see if he can meet with us sooner than our scheduled time. We can't wait for our wedding and TTD shoot!
we had 1 hour to kill before our meet with the Rev. so, we laid out by the beach under the hut and just let everything soak in, AND to jot down our random questions.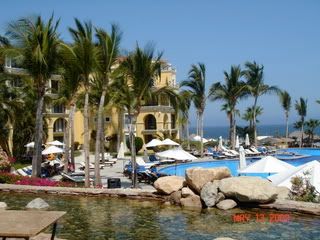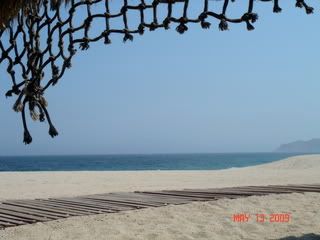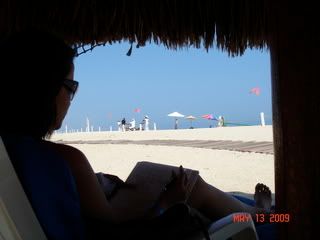 Rev. Marco Arechiga
Let me start by saying this guy had me at "Hello!" We agreed to meet at the rendezvous bar, and he would be wearing a white shirt. Prior to meeting him, i saw a pic of him on his website. I walk up to a guy which i thought was him and with a big grin on my face, I say hi to him and introduce myself, he gives me a puzzled look, so i asked if he was a Reverend, He says No, he was meeting someone for fishing! I felt so moded and embarrassed, I apologize and say "wrong guy". and then he just laughs and introduces himself! The guy had jokes! And we are always the ones with the jokes!! Our meet was great, it wasn't even our wedding day, and he had me in tears. Other than being a jokester, he is deep and very passionate for what he does. I've gone to so many weddings, and not once have i seen an officiant so into the couple like he is, and this was just our 1st meet!! He explained in depth and detail, the meaning of all of the traditions we plan on incorporating into our ceremony. Words can't explain how glad we are to have him be the one to marry us. Even though our wedding in Mexico will not be legal, his words and prayer is binding enough. No court judge can ever bind us together like he can.
After our meet we headed back to downtown San Jose, only a 15 minute walk way from our hotel.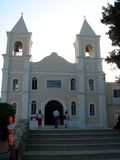 Wedding Coord.~Yesica
Thursday was our meet with Yesica back at Dream's. She is the sweetest person and there for all of her brides! She is there to make sure that your dream wedding comes true! I had a spiral notebook full of questions, and she patiently answered each and everyone one of them even during her busy day! She gave us the tour of the property and gave her honest opinions on everything i asked. Straight to the point, which is what i like and very organized.
NOT FINISHED.. MORE TO COME