OK, here are my invites. They are finally done as of last week.
here is the back of the outside, where the embossing was the most difficult. I wasn't able to get a close up of the mistakes that I made but basically it came down to the powder over heating, the stamp not showing up all the way to the edges and even wiping off stray black powder left streaks on some of the invites. the insides were a little bit easier.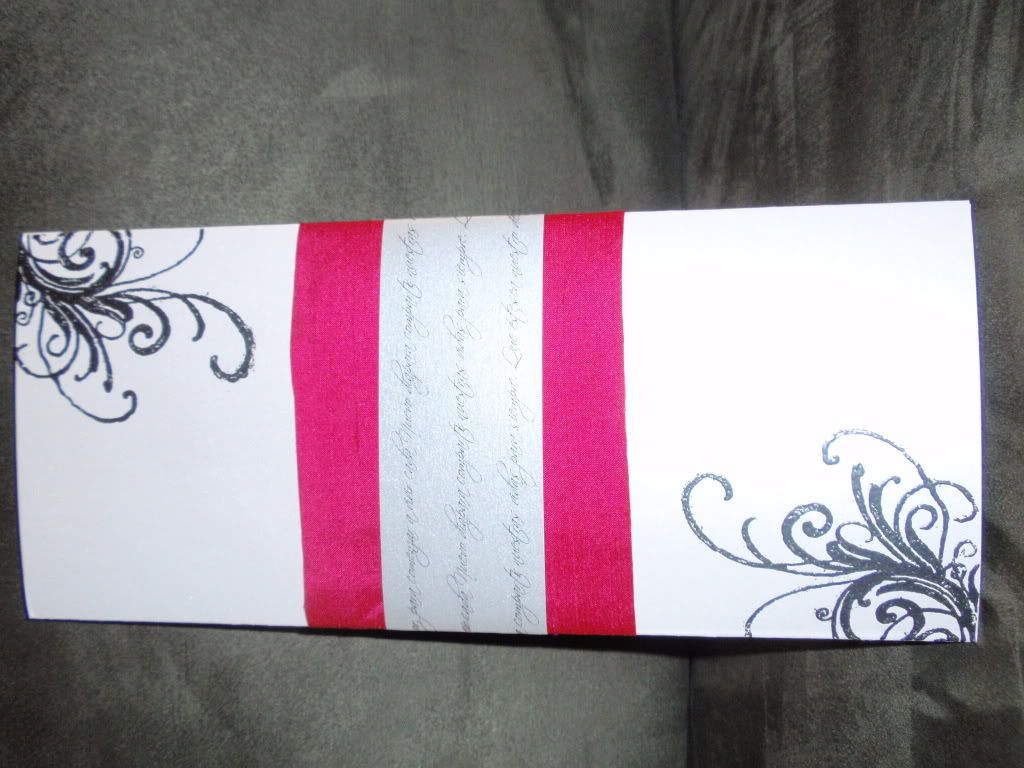 in this one the invite is open and you can tell how light the font for the names is because you can barely read it. (another mistake).
Open invitation with the insert taken out
Insert by itself. I will say that the insert was by far the easiest to emboss