***this review is overall very long and has a rather long intro so feel free to skip to the relevant parts. Although you may see several complaints throughout the review, this is simply because I chose to mention all things that disappointed us, no matter how minor. I have included a conclusion at the end which gives our overall feel for the resort.
DISCLAIMER RE: WEATHER
I have to start my review by saying that the weather put a huge damper on our vacation. The first two days were beautiful and hot, the next 4 were super windy and cloudy, just overall coldish (with a little rain here and there) and the last day was still windy but at least we saw a bit of sun so it was still okay to be on the beach. On the 4 bad days, we did go to the beach although we often had to cover ourselves with some clothes and our towels. We also spent a lot of time in the hot tubs. The watersports were closed for those 4 days and most activities were also closed the 5th day, which was a huge disappointment as it was part of the reason we paid more money for this resort.
Obviously this has nothing to do with the resort, but it will make me think twice about travelling in January/early February again. I know it's mostly just bad luck, but I've also heard that waiting a little later in the winter gives you a better chance of having good weather. I also mention this because I wish I had better planned how we spent the week, given the bad weather. We went golfing on our second day, and it was difficult to enjoy it as it was so hot. If we had known bad weather was on the way we could have waited, the windy/cloudy days would have been fine for golfing. I should mention though that going to Dunns River was fine on one of the windy/cloudy days. You are shielded from the wind by all the trees around you, and the falls are pretty much in the shade anyways. So the weather hardly made a difference for that activity.
ABOUT US
This was our 5th all inclusive vacation but our first time to Jamaica. We have traveled 3 times previously to 4.5 star resorts, and one time to a 5 star resort (our wedding, Dreams Tulum). This trip was by far our most expensive (i.e. almost 4000$ versus our others which were usually 2500-3000$ during the same season and one stellar off-season deal for 1800$ for a wonderful 4.5 star resort)
CHOOSING THE RESORT
We were originally planning on going to the Riu Ochos Rios, as I had heard so much about it on this forum and elsewhere. Just for fun I looked at what we could get for a bit more money and, after much back and forth, we decided to pay the extra 500$ per person (1000$ for the two of us) to go to Couples Sans Souci. We felt the money would be worth it as a result of the extra inclusions the resort offered, i.e. golf, trip to duns river, shopping trip, trip to margaritaville, and extra water sports (snorkelling boat trips, glass bottom boat trips, scuba diving, waterskiing etc) and also because we got the impression that CSS was a more high class 5 star, as well as the fact that it was adults only and that the atmosphere was more relaxing/romantic rather than party, and lastly that we would save a little money due to the "no tipping" policy.
For the price we paid, we did have high expectations. I expected the service and overall experience to be better than the previous 5 star resort we visited, as that one had been a lower end/cheaper 5 star resort. Don't get me wrong, as was well aware that we were not going to the highest class resorts (there are so many much much more expensive ones) but I still felt that we spoiling ourselves by not going to one of the cheaper 5 star resorts.
BOOKING / TRAVEL AGENCY / TOUR OPERATOR
We travelled to Couples Sans Souci from February 1-8 (Sunday-Sunday) 2009. We booked 2 weeks prior to departure with ITravel2000 and we paid a price of 1935$ per person including taxes (1735$+250$-50$ discount), so a total of 3870$ for the two of us. I almost booked online for a price of 1985$ pp but then decided to call their 1-800 number and the agent I spoke to offered us an additional discount of 35$ per person, and when I asked if she could make it 50$ she did. So I managed to save 100$ total by phoning in rather than booking online. The agent was also very pleasant to deal with. I will definitely phone in rather than booking online in the future, and I will always ask for the additional discount if it's not offered.
Our room category was the cheapest one offered, it was called "run of the house" and we were told it meant we would be offered whatever was available.
I had been watching the price for a few weeks before leaving, and it did not really change.
The trip was provided by Sunquest, with the flight operated by Skyservice. I was not very happy about using Sunquest/Skyservice as the luggage allowance was so minimal (in the past I have traveled with air Canada vacations which allows much more). We were only allowed 1 suitcase each at 20kg (although we were also allowed a 2nd piece for sports equipment for free, which we used to bring our golf clubs). We were only allowed 1 carry-on at 5kg, which I thought was ridiculous as my pull-type carry-on was 4.5kg empty! So I had to use a duffel bad or backpack instead.

FLIGHT & LUGGAGE
Considering my expectations with Sunquest/Skyservice was so low I have to say I was pleasantly surprised by the flight. Our departing flight was in the late afternoon and left right on time. Our return flight was at 10pm and left practically on time (maybe 10 minutes late). We were served meals on board (a hot sandwich and a muffin type snack bar). On the flight there they also served some rum punch about an hour before we landed, which I thought was a really nice touch. They offered two rounds of the punch to everyone on board (somehow our row managed to get 3!).
On the way there we didn't have problems with our luggage allowance as I had packed carefully. On the way back we had the same stuff (didn't buy anything), but it was organized differently (I didn't want to bother with 2 carry-ons so I had put the stuff from one of them in the suitcase. Also we had packed our winter coats instead of carrying them on board) and so our luggage was overweight and it was a huge hassle where we had to reorganize everything (or pay the 50$ for the extra 5 kgs). There were other people who had the same issue, so there were several of us with luggage open all over the floor reorganizing things. It just seemed so dumb. I would have thought they would prefer our winter coats in the checked luggage rather than overhead bin which are always so full, but they don't care about being more efficient, they just want you to abide by their weight rules.
COUPLES LOUNGE & TRANSFER
When we arrived we went to the Couples lounge and waited approx 20 minutes for our transfer to the hotel. It was 10pm, and there was only us and one other couple from our flight heading to the hotel at that time. We were in a large 10 person van for just the 4 of us. We did not stop on the way to the hotel (the driver never offered, which was fine with us as we just wanted to get there) and it took 1 hour and 30 mins. The ride was comfortable and smooth as a result of the new road to ochos rios.
CHECK-IN / CHECK OUT
We arrived at the resort at 11:30pm and the check-in went quickly, no problems at all.
I will skip to the end though and say that we were not happy with our check-out experience. Just as our arriving flight was a late one, so was our departing flight. The flight left at 10pm and our transfer left at 5:30PM. The problem was that we had to check out by 3pm (originally 12pm but we managed to get it extended to 3pm). We asked about showering before leaving and we were told we could shower at the spa. We had previously had 4 days of really bad weather so we did not want to leave the beach at 2pm to go shower, and then sit around from 3pm-5:30pm waiting for our transfer. So instead we stayed at the beach until 4pm and then went to shower at the spa. We were really disappointed that we could not keep our room until 5 or 5:30pm. We were even more disappointed with the condition of the showers at the spa. We found the spa shower facilities to not at all be up to par with the 5 star rating of the resort. The bathroom was very small. Most importantly, there was no change room, so we had to either change in the shower (and risk wetting our clothes) or in the main part of the bathroom and risk having other guests walk in on us (the washroom stall was much too small to change in). Also, there was no space to put our clothes while showering (I had mine on the counter of the sink, in the way of anyone else using the bathroom facilities). Also there was no place in the shower to put my shower items (shampoo/soap, etc) so I had to put them on the floor. In the woman's shower, the water didn't drain properly so I was standing in several inches of water (however my husband said the men's did drain properly). Finally, there was no plug, so I could not use my hair dryer to dry my hair. Oh, I should also note, the front desk person said the spa would provide us with towels, but when we asked the spa lady she said we had to use a beach towel, which we could not do as we had already handed in our towel card at the front desk upon check-out. So she did provide us a towel but we did not appreciate her annoyed attitude. Also, the towels were not in very good condition.
So although I was happy just to be able to get a shower before leaving, the experience meant that we left the resort on a slightly bad note. My husband was particularly upset about the whole thing but I did my best to not let it put us in a bad mood as there was nothing we could do about it.
RESORT (GENERAL) & GROUNDS
This is a smaller resort, I think approx 200 rooms, all buildings maximum 3 floors. The resort is spread out, and has absolutely beautiful grounds, it's just crazy all the plants and trees everywhere, especially on the right side of the resort (i.e. lobby/mineral pool area). The resort is adults only, actually couples only. There was at least one same sex couple there during our stay, so obviously that is allowed here. The resort has a very calm, relaxing and romantic atmosphere, although there are still lots of people hanging out in groups having fun, and there is enough going on to entertain you at night (in fact, even more so than some of the other resorts we've been to).
The lobby is really small compared to other resorts I've been to, basically just check in desk, guest services and tour desks, and photo desk, and also a few couches.
The resort is so spread out, with so many different areas, that it is super easy to find a nice quiet private spot if you want to. It's not like other resorts where everything is centerered around the beach/pool.
The resort is located just past ochos rios (i.e. when coming from Montego Bay, it's about 5 minutes past the main part of town of ochos rios). It's just a minute past the Sandals Grande Ochos Rios.
ROOM / HOUSEKEEPING
We were in room A35, which was on the 3rd floor. Both the A and B block are located right behind the beach, so all of these rooms are considered ocean front (there are no rooms facing the other direction, the buildings are simply one row of rooms).
We enjoyed the location of A block. D block would have better view as it's up on the cliff and right in front of the ocean, but according to the map those are penthouse suites. E is right next to D and probably has a very nice view as well, and is in the middle between the beach and the lobby. F and G are next to the lobby so far from the beach and probably loud at night.
Overall we were very happy with the room. The bedroom portion was large and spacious, there was a king size bed, a dresser with 6 drawers, and 2 nighttables. I don't remember anything about what the bed felt like, so obviously it wasn't too hard or too soft. There were 2 sets of accordion / French style doors from the bedroom, one leading to the living room and the other to the hallway towards the door.
There was a small living room with a loveseat, chair and a flatscreen tv (probably approx 23-30iches). There was no DVD player which was disappointing as I had rented a few DVDs in case of bad weather or in case we didn't feel like going out at night, but luckily we were able to watch them on my laptop (though less than ideal).
The bathroom was quite large, with a corner Jacuzzi, double sink, fairly large shower, as well as a second small counter area with another mirror (i.e. for make-up or doing your hair. I really liked having that extra counter space.)
There was a small balcony with a table and 2 chairs. We had an okay view, as far as oceanviews go. We could see lots of coean, but we could also see the resort grounds, restaurant, beach, etc. The view would be nicer in D block which is right in front of the ocean on the right side of the beach. All the views in the A and B block were probably quite similar, although perhaps in some cases the view is more obstructed by a tree than others.
We did have some issues though with the room. First, the water temperature was completely unpredictable. Sometimes it was ice cold, othertimes it was scalding hot, so that you couldn't get in the shower. After a couple days though we did notice that if we left the water running for 5-10 minutes it would get much better. This was rather annoying though. At first I assumed the water temperature was only bad in teh evening when everybody was leaving the beach, but throughout the following days of bad weather I noticed that this problem occurred at all times of the day. Also, it took forever to fill our hot tub. I used it twice, and it took 30-40 minutes to get it half full. And it was never as hot as I wanted, although warm/ hot enough to be comfortable. After those two times I never bothered again. We did speak to other people on the first floor of the A building and they didn't have water problems, so perhaps it had to do with being on an upper level floor.
The second issue is that twice we had problems with the safe. The first time was the first day, just as we were to head out. It took 30 mins before somebody came to fix it, which was annoying as we were anxious to get out and check out the resort/hit the beach. They changed the battery and it worked better for the next few days. Then it happened a few days later. This time it stopped working when it was open, so I really had to wait rather than just leave it as is. I called the front desk and explained that it was the 2nd time and that I didn't want to wait forever. The person said they would call maintenance people, and then call me back right away with a time estimate. Well 20 minutes passed and she didn't call back! So I called again and this time was told it would be 5-10 minutes. Somebody came to check out the problem (as I had said it was the 2nd time in a week, so they were confused) but didn't have the equipment with him to fix it, so we waited another 5-10 minutes for somebody else to come. All in all it took an hour and I was very annoyed as it was the middle of the day and I had just ran in to quickly grabbed my camera and now had wasted an hour. I went to the front desk to speak to a manager about my annoyance (at this point I didn't have that much to loose since the weather was crappy out anyways) and the one I spoke to was very very nice and apologetic. He said it was definitely wrong of the front desk person to not have called me back with a time estimate as promised. In regards to the delay for the safe person though, he said it was unfortunate but nothing could be done as there are very few people who have the ability to fix/reset the safes, for safety precautions. So if the person on duty was busy with a safe or a room lock/key elsewhere on the resort, then there is a delay. I was happy for his explanation as I hadn't considered this previously.
Our final problem with the room was the mini bar. There is a card to fill out to indicate what kind of drinks and alcohol you want. Some of the items are put in automatically (i.e. one coke, one diet coke, 2 caribe beers, 2 waters, some juices, etc) and then you can request some other times of juices, and you can request some bottles of liquor. We requested both rum and vodka as well as some of the other drinks, but all we got was rum. For the next 2 days I continued to request the vodka (and the card did say you were allowed one of each, not one total) and I didn't get it, so finally I had to call housekeeping and they brought me a bottle very quickly. We also didn't get some of the juices we asked for. Most days we got one type but not the other, even though we were allowed both. We also thought it was stupid you were only allowed 1 coke (there was plenty of other types of drinks in there we didn't want and would have gladly given up in exchange for more coke) and also that you can only get caribe beer and not red stripe. Overall, it was not a big deal, but we found it annoying, and we were surprised that we had gotten better mini bar service at some of our previous resorts.
Our room was cleaned every morning (if you don't put out your "do not disturb" sign, they will come early, as we learned the first morning). There was turn down service in the evenings, although we were often in our rooms, in which case they wouldn't bother coming in. Overall the cleanliness of the room was fine. On top of the regular shampoo/condition bottles they also gave you aloe gel which I thought was a nice touch as most resorts don't, and we all know there are lots of people who need it!
We loved having free wireless internet in our rooms. The connection was poor so sometimes we had a little difficultly but in general it worked very well. I had brought my laptop with us to take advantage of the internet. By the way, the safe is not large enough to fit a laptop (we did manage to fit a lot of stuff inside it, but the door isn't wide enough for a laptop).
BEACH
I am doing this before the others as for us, the beach was so important. Overall I was satisfied with the beach. It definitely wasn't the best but it also didn't negatively affect my vacation, it was fine for going for a short dip, or for lying on the floaties. However, if the weather had been better, I would have been a little disappointed that it was not better for swimming/playing in for longer periods.
The beach is small, but so is the resort (I think approx 200 rooms). The beach is also quite narrow, especially when the tide is high (by late afternoon there was much more space to pull your chair out). The right side of the beach (between the restaurant and d block) was always more crowded than the left side (where the watersports hut is) perhaps because that is where the boats are docked.
All the palm trees on the beach are really short, I guess they must be young. There are also several palapas, but they were always taken by late morning (although not by 8am like some other resorts we visited). So overall there was not an abundance of shade (although it didn't matter with our crappy weather).
In short, here are the positives and negatives
Positives:
Private and no vendors
Warm water
Plenty of beach chairs
Mattress pads for the beach chairs (very comfortable!) which double as water floaties
Nice sand
Turquoise water
Negatives:
Beach was a bit crowded
The rope to limit where you can swim to is too close to shore
No waves to play in (even on stormy days, the waves are far out, where the coral is)
Water is very shallow (at waist level when you reach the rope)
Water is not clear (somewhat cloudy)
Some seaweed in the water (not right at the shore, but when you reach halfway to the rope, there is lots of seaweed, it's hard to avoid it, although it's only at the bottom, it doesn't grow right to the top so if you are floating you are okay)
One thing that disappointed us was the drink service on the beach (it really wasn't that important but we did notice it). They did have a server going around, but service was not consistent enough. Approx half the time we just walked to the bar to get our drinks ourselves as there was nobody around serving us (really not a big deal at all as the beach bar is like 20 steps away) They have a flag system, where you put up a flag to get the server's attention, but there are not enough flags for each couple to have one. Also, if your chairs are near the shore, the sand is extremely dense so you can't actually stick your flag in.
There was some junk that would wash up on the beach with the waves, not as much as I've seen at other places (because the waves are gentle by the time they reach the shore). The beach was raked twice a day, morning and early afternoon.
AU NATUREL BEACH
The is a second beach on the resort that is a nude beach. It's not a "clothing optional" beach but a "no clothing allowed" beach. It's completely separated from the rest of the resort, a little behind / to the side of the main beach. It's only a 2-3minute walk from A block. We never went during the day, we only went after 5pm when everyone is invited (with clothes) to see the sunset. The sunsets a little to the left of this beach, over the mountains (at least it did in early Feb). When we first arrived the first day we left immediately because we had our cameras (the sign says no photography allowed) to take sunset pictures, but we immediately noticed a few nude people sitting at the bar. I tracked down an employee leaving the beach, who explained that while it is no longer a nude beach after 5pm, the nude people are still allowed to stay, but they are asked to move to the bar so they are off to the side and not in main view of the other people. So since they were off to the side it was easy enough to ignore them. However, they should change the sign at the beach entrance so that it says photography allowed after 5pm.
The beach itself was really nice here, it is not very long from one side to the other, but much much deeper (from start of the sand to water's edge) then the other beach. It's too bad that the main beach does not have such a deep sandy area.
There is a saxophonist who comes to play during sunset hour (5-6pm). It's very nice to listen to while relaxing at the end of the day, even if he did make a few mistakes 
POOLS & HOT TUBS
There are 3 pools, one next to the beach, the mineral pool, and one next to the lobby (I never saw anyone in or near that one). The one next to the beach has a swim up bar.
There are 2 hot tubs, one next to the beach pool, which is larger (could fit up to 10 people max, 6 people comfortably spaced out) and the one next to the mineral pool which is beautiful as it is surrounded by lush greenery (smaller, could fit 6 people max or 4 people comfortably). Both were kept at a nice temperature. The one next to the beach was nicely warm whereas the other was quite hot. (I was just happy that they were actually hot, as at some other resorts I've been to they were hardly warm) The one next to the mineral pool was closed a couple days, which was a little annoying. They were both great to use during the 4 days of bad weather.

RESTAURANTS
There are only three restaurants, including the beach grill and buffet (many of the other resorts we've visited had many more). I was unclear on this about leaving so to make it clear, here's how it goes
1) Palazzina (French)
Breakfast = buffet
Lunch = buffet
Supper = a la carte
2) Beach grill / Bellavista (Jamaican)
Daytime = beach grill
Dinner = a la carte (it's a fancy menu, nothing like the beach grill menu)
Late night snack = a limited version of the beach grill menu (only 3 or 4 choices)
3) Cassanova (used to be Italian, now Caribbean)
Dinner =a la carte
So in other words, there is only one option for breakfast (the buffet), 2 options for lunch (buffet or beach grill) and 3 options for supper (all a-la-carte, no buffet option).
Cassanova and Palazzina require reservations for dinner, but the Bellavista doesn't. All three restaurants offer 5 course meals.
Tuesday and Friday all restaurants are closed, Tuesday is the beach party with buffet on the beach, Friday is the gala night with buffet on the grass. Both buffet nights had an absolutely enormous selection of dinner items and unbelievable selection of desserts. Overall though the quality of food was what you'd expect at a buffet, i.e only okay, although there were a few very good items.
For breakfast, the buffet was pretty good. The selection was smaller than elsewhere, which I guess is due to the fact that the resort has a smaller number of guests. There was an omelette station that was delicious. When we had a later breakfast (i.e. 10am, with the restaurant closing at 10:30) some of the food was older and cold. The service at breakfast was very inconsistent. There was plenty of staff around, yet they were slow to get us coffee and juice.
For lunch the buffet was also pretty good, nothing exceptional. The omelette buffet became a panini buffet, or served other stuff depending on the theme. One day they had Mexican food (tacos, and a quesadilla station where the omelette station is) which I thought was great.
The food at the beach grill was alright, I was a little disappointed though. I love simple food so normally this is the type of food I would love. The menu was limited, mostly jerk pork/chicken stuff (which I understand, it is after all Jamaica!). I just really wanted a chicken sandwich/burger. I got them to put jerk chicken on a bun without the jerk sauce but it wasn't that good as the chicken is not chicken breasts but a whole chicken cut up (with bones in it). My husband really liked the jerk chicken though.
For dinner, well, I must say that I am somebody who prefers simple food rather than 5 course meals, so you can ignore my opinion here. There was a few items I loved (the vol-o-vent chicken appetizer and the cr¨me brul© dessert, and one of the salads, all at palazzina, also the chicken at the bellavista) but all in all I wasn't overly impressed. We had beef at palazzina and it wasn't that tender. The lamb at the cassanova wasn't much better. But I was really impressed with the service, it was always great for dinner. All the restaurants offer 5 course meals, and yet we were always in and out within 1h15 min or 1h30mins max. They were really quick at serving the different courses.
ACTIVITIES
Like I mentioned, the resort offered a lot of extra inclusions compared to regular all-inclusives, which is one of the reasons we chose it.
There were 4 excursions included: golf, dunns river, shopping and margaritaville. We did the first 3.
Dunns river left every day at 10am except Fridays. Try to find out what days there aren't cruise ships in port and go those days as it will be less busy (there are various websites that have that info). We went a Thursday and there were no ships. Dunns river was still quite busy though with people from other resorts. We were only a group of 8 from the resort, but unfortunately when we arrived they made us wait around for about 20 minutes and then a few other groups joined us. I was annoyed as it meant we were a group of about 30 doing the walk up together, with 2 guides. Most of the time the walk up the falls is pretty easy, there were 2 spots in particular that were quite challenging. Since we were so many people, I found the guides weren't much help. They directed us where to go and then we just followed eachother, that's about it. They did however give us the opportunity to take lots of photos, which was great. There was a videographer who came with a group, who sold the video for 40$. As we were leaving he asked us if we would meet him at the resort at 5pm to pick up our video and we said no thanks, and he offered it to us for 20$. We still didn't buy it, but I would feel sorry for anyone who paid the full 40$! So try to negotiate with him. If you go to Dunns River on your own, it costs 15$ to get in, plus I think approx 30$ cab from the resort (all the cab rates are posted in the lobby). The tour guides are free when you pay your entrance fee, but they strongly encourage tipping. I wonder if there is any way to go and avoid getting paired up with other people, as it would be much better to just go with the people you know or a small group. Maybe if you arrive really early in the morning.
The shopping tour was at 3pm everyday (or if there were some days it wasn't offered I forget). They take you to Island Village (I think that's the name) which is an outdoor shopping mall. It's not a craft market, it's actual stores, so it's a good place to go if it's raining, you can walk along the stores and it is covered overhead as long as you stick close to the stores. They brought you back to the resort at 5pm.
The trip to Margaritaville is Mondays only. They provide the transportation and they pay your entrance fee, you have to buy your own drinks. We didn't go as we didn't feel like it on Monday (were golfing the next morning). I wish it had been offered again later in the week. The bus leaves at 11pm and returns at 1am.
We did do the golf. It's offered everyday (I think) at 8:30am if you are doing 18 holes and 12:30pm if you are doing 9 holes. You can go at other times for free too, but the transportation is only offered at those times. They take you to Breezes Runaway Bay golf course (another guest told us that 2 years ago the free golf was at one of the sandals resorts, and the course was a bit better). The course was nice but nothing overly special. It's across the street from the ocean, so you barely see the ocean in the distance. The course has a lot of different trees, very few palm trees (I was disappointed as I love the look of palm trees). The fairways are in okay/poor condition, the greens were nice enough. A caddy is mandary. The costs are as follows:
Green fees = included
Caddies (if you are walking) = 16$ per person
Cart (2 people, 18 holes) = 35$
Caddies (if you are 2 people on a cart) = 20$ total (you only get one caddy, as the caddy doesn't need to carry your clubs)
Club rentals = 20$ (we had brought our own so I can't comment on the rentals)
I asked the cashier how much was normal to tip the caddy and she was very nice and polite and said whatever you could afford, but I pressured her into answering as I really had no idea. She told me it was usually 10$ minimum.
We didn't bother with a cart but realized after we should have, not only because of the heat but because it would have cost almost the same. Total cost for us was 32$ plus a tip for 2 caddies. We tipped them 10$ and 15$ (I tipped mine less than my husband tipped his, because I gave up after 12 holes). So total cost was 32$ + 25$ = 57$. Alternatively, we could have gotten a cart for 32$ + 20$ caddy + 10-15$ tip for only one caddy which means it only would have cost us like 5-10$ more if we had the cart (because your caddy is cheaper and because you only have one of them to tip).
I should also mention that my husband actually had to share his caddy with the 3rd guy we were golfing with. It turns out they don't have enough caddies for everyone, so even though they force you to pay for them, you'll end up sharing. We found this unfair as my husband and the other guy still paid full price for their caddies, like as if they each had their own. My husband found it very annoying that he often had to walk farther to get his clubs as the caddy was serving 2 people. My husband would have just preferred to carry his own bag! Another reason we should have just gotten the cart.
The cart that went around with drinks did not have sandwiches (although I later learned from other golfers it did have cereal bars or some other type of snack) and we got really starving. That is part of the reason I quit after 12 holes (that and the fact that I was crazy hot). I went to the clubhouse where I was able to buy a clubhouse sandwich with fries. I also bought a burger and fries for my husband and some guy went on a golf cart to deliver it to him. Cost of the food was 10$ for each platter. There was however water distributers at every 3rd hole on the course, so if you bring yourself a water bottle you will be able to fill it (and if you don't have a bottle, there are disposable glasses next to the distributers).
The golf course is a good half hour or more away (probably like 45 mins). By the time we arrived and paid and waited for the other to tee off (you don't have a scheduled tee time, everyone from CSS just arrives together and tees off after paying) we didn't start until 9:45am. At first there were people in front of us and the game was a little slow, but later on things sped up. The game finished at 2:15pm and since we were the last group from the resort the bus left right after that. We got back to the resort at 3pm. We were disappointed to get back so late because we had thought we could golf early in the morning and be on the beach by like 1:30 or 2pm. To do that we would have had to pay for our own transportation (which was expensive!) and start earlier. This will make me think twice about booking a resort that offers golf somewhere else, it would be way better to be at a resort that has its own golf course right at the resort so that you can start when you want, and if it gets to hot you can quit and hit the beach!!!
There were also extra watersports included: waterskiing/kneeboarding/wakeboarding, snorkelling trips (3 times daily), scuba (mon-fri a course for non-certified people at 9am followed by a shallow dive, as well as a deep dive and a shallow dive every morning 7 days a week for certified people), a glass bottom boat (mostly for people who don't want to go snorkelling) at 1pm every day, and windsurfing (with lessons). They also had the regular kayaks, paddle boats and hobbie cats that every resort has.
The week we were there all activities were cancelled Wednesday – Sunday due to bad weather. On Sunday at 2pm they started offering kayaking, paddle boats and hobbie cats only. After that we left
We never got to do any of the watersports. By the time we got around to asking at the watersports on Monday (it was like maybe 1pm by then) , everything was booked for the rest of the day, on Tuesday we went golfing, and after that the weather was bad. I was really really disappointed about everything being cancelled, as I had never done scuba before, I love waterskiing but had never been on the ocean, and I love to snorkel.
I would recommend signing up for all activities the day before. When I asked the first day about waterskiing and snorkelling there was only like 1 time slot left (because all these activities end at about 3pm) and it was full. Don't wait too late in the week to do it, do it the first day is available because you never know if the weather will get bad, or even if the weather is nice but the water is rough they will be cancelled.
Other:
There is a games room next to the lobby with a pool table, other games, and computers with internet access.
We took advantage of the tennis lessons 2 mornings. They have beginner lessons at 8am, intermediate at 9am and advanced at 10am. They also have doubles matches and "play the pro" later in the day. I was annoyed that the beginner lessons were so early in the morning but I guess if the weather had been hotter I would have understood why! Our first lesson was with their "visiting pro" from the U.S. He was very very good at giving us an introductory lesson for people who had never played before. The following day my lesson was with the resort's regular pro, he was pretty good, maybe not quite as good as the visiting guy, although it's a bit of an unfair comparison as the visiting guy had to explain all the basics to us (which he did very well) and the Jamaican guy didn't, it was more like just a practice (although he did give several pointers).
EVENING ENTERTAINMENT
The evening entertainment was a show every night at 9:30pm, one night it was a couples gameshow, one night Jamarican idol, and the night of the beach gala it was a fire show and then a fasion show with clothes from the gift shop. The best was the night they had a signer/entertainer Jerry (sorry, forget his last name) who was great. They also had a signer the night of the gala party, but he wasn't nearly as good as Jerry.
Before and after the actual show, the resident band would perform for a little bit. Then at 11pm, the balloon bar became a piano bar. I can't say anything about this, as we were going to bed early every night as we always had to get up early for something or other (golf, tennis lessons, scuba lesson, etc).
TIPPING
The resort doesn't allow tipping, although tipping of non resort employees (i.e. the drivers) is allowed/encouraged. We did not tip anyone all week except the drivers, the caddies at the golf course and the guide at Dunns River, as well as the guy who gave me the little pottery painting lesson (he asked me to buy something in return, but I didn't want anything besides the piece I made so I just tipped him). I wondered to what extent the no tipping policy was enforced, i.e. would the housekeepers, servers etc have accepted them? I don't know. I did not see anyone tipping any staff all week, although maybe they just did it discretely.
WEDDINGS
There were at least 2 weddings the week I was there, although I didn't see either. The wedding gazebo is at a private location, you would have to be near the mineral pool to get a view from afar. They even put up a sign saying "wedding in progress, please do not disturb" next to D block so that you don't walk by there while there is a wedding (I saw the sign when not in use). The only way I know there was 2 weddings is I saw the couples after in their attire.
The wedding gazebo is really small, it would only have room for the couple and the minister. There could be a few people standing next to the gazebo, on the steps and the walkway. So it would be idea for 10 people or less.
I don't know anything about the resort's policies, but just from being there, I would think alternative locations could be the main beach (wouldn't be private at all, although the left edge of the beach, near the boats, would be more private or maybe they could section off an area on the other side of the beach), the fake beach area between the wedding gazebo and the mineral pool (this spot was always empty, and there was a beautiful big palm tree there) or (and this would be my personal choice) the larger gazebo next to the chess board, near the mineral pool. This gazebo would fit a lot more people, and would be private.
Not sure what the options are for receptions either, but I would think that any of the outdoor areas would be great (i.e. cassanova terrace, palazzina terrace, or bellavista). Or if they could set you up a table on the grass using the set-up from the gala dinner that would look so beautiful.
I can't say much more about weddings seeing as I didn't see one. I can say that this resort would probably be going for a group looking for a more quiet but yet still fun experience, not for a group wanting to go to a party resort.
CONCLUSION
Overall, the most important factor in our vacation was the weather, not the resort. We were 2.5 days away from this vacation being a waste of money. Overall I was satisfied with the resort but it did not completely meet up to my expectations. I left thinking that we were spoiling ourselves by going to a higher class 5 star resort (now I am aware that there are other much more expensive 5 star resorts, but this one was still quite a bit more than many other 5 stars) but I felt like overall it was equivalent to our previous 5 star experience. Now I can't compare it to the Riu Ochos Rios (having not been) but I still can't help but think that it was not worth the additional 1000$ to go to CSS. However, this is partly due to the weather, as I would have gotten more money's worth out of CSS if we had done some of the additional activities such as scuba, snorkelling, waterskiing. Also, maybe it's just that my expectations were too high and/or that I have been lucky to get excellent service out of our previous resorts. Perhaps if I had actually visited the Riu Ochos Rios, I would think that CSS was definitely worth the extra money. Right now I am just assuming that the ROR is about equivalent to my previous 5 star resort (Dreams Tulum).
My husband on the other hand thinks it was definitely worth the extra money, simply for the relaxing atmosphere and the fact that it's adults only, but then again, my husband doesn't care about how much anything costs (I am the frugal one of the two of us!).
I will not return to CSS, but not so much because of the resort, mostly because I prefer to explore new places/resorts. A resort would have to be completely amazing for me to go back rather than try something new. I would still definitely be interested in trying some other resorts in the couples chain. I would still recommend CSS to others, although while being clear that it is not much more luxurious that other 5 star resorts, but that the other things added together (extra activities, adults only, relaxing atmosphere, beautiful grounds, no tipping) make it worth the extra cost versus other resorts.
Photos
Here is an album with all my photos of the resort with captions explaining the photos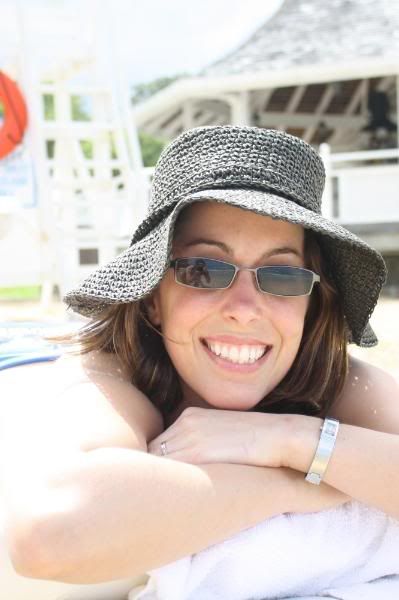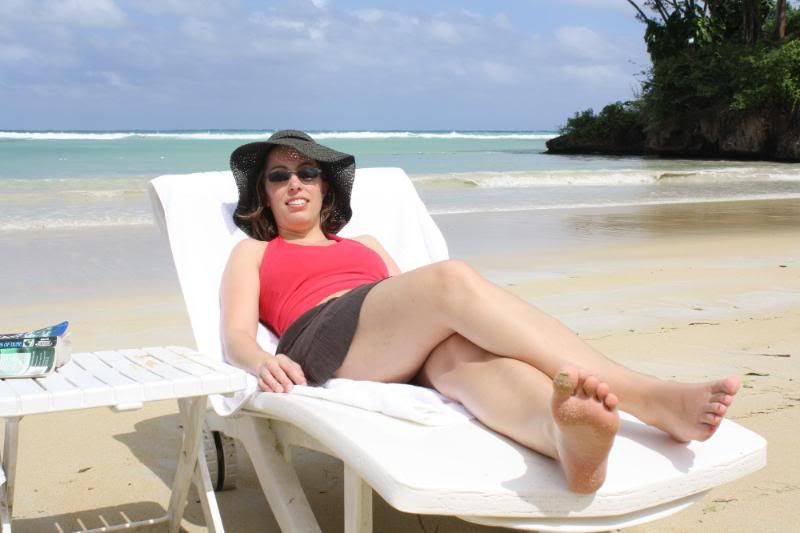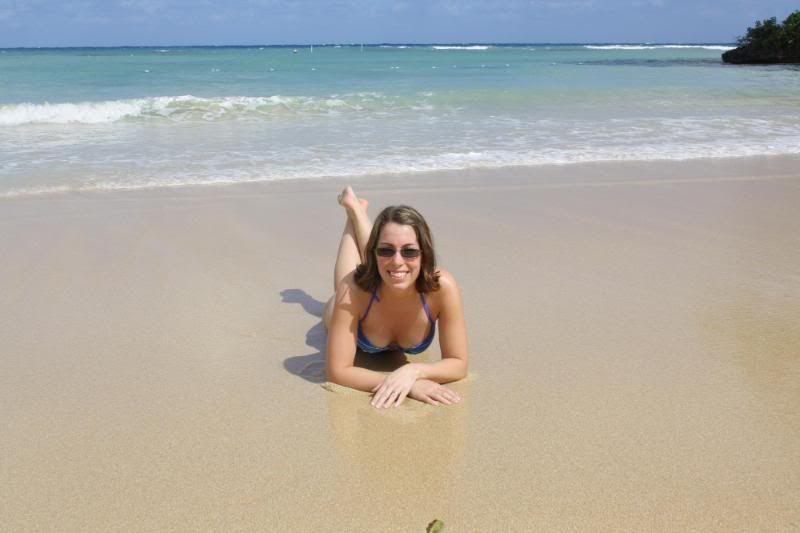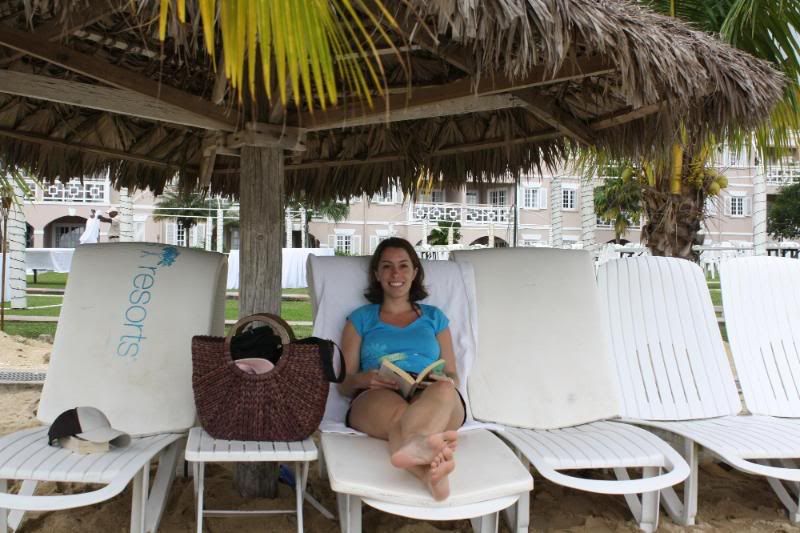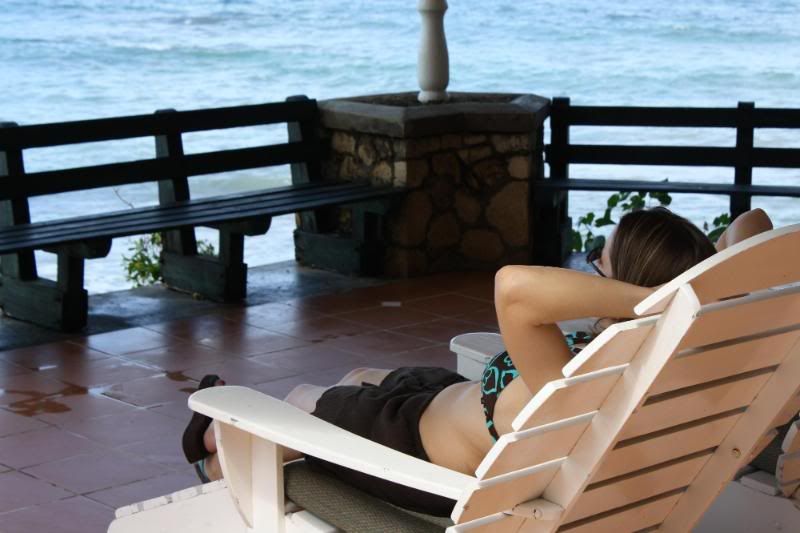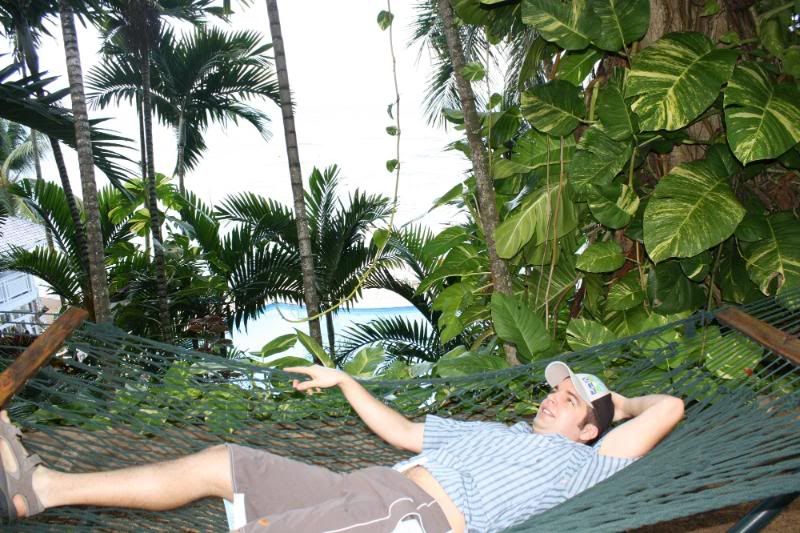 A few crappy pictures taken with the disposable waterproof camera (I hate disposable cameras, what a waste of money, such awful pictures!!!)
Some of you may have read about how I bought an underwater case for my digital camera. I was so excited about using this to get tons of great pics at dunns river. Well the first morning of the vacation, I dropped our camera in the room and it broke! Luckily we had our brand new fancy camera to take the rest of the pictures, although we were a bit hesitant about using it on the beach, and we couldn't (and wouldn't have wanted to) use it with the case for the underwater pictures.