These went out a month ago, I was uploading pictures into my photobucket account and realized I never put them up.
My STD Magnet: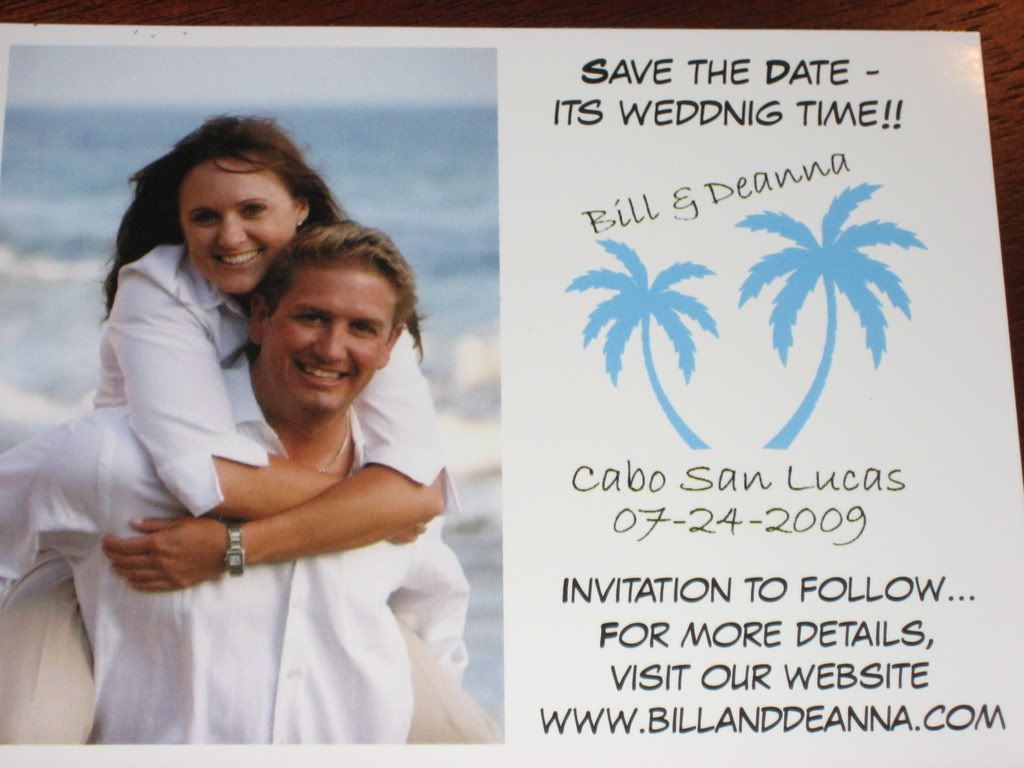 Along with the magnet I did a postcard. The front of the postcard has a tentative schedule for the week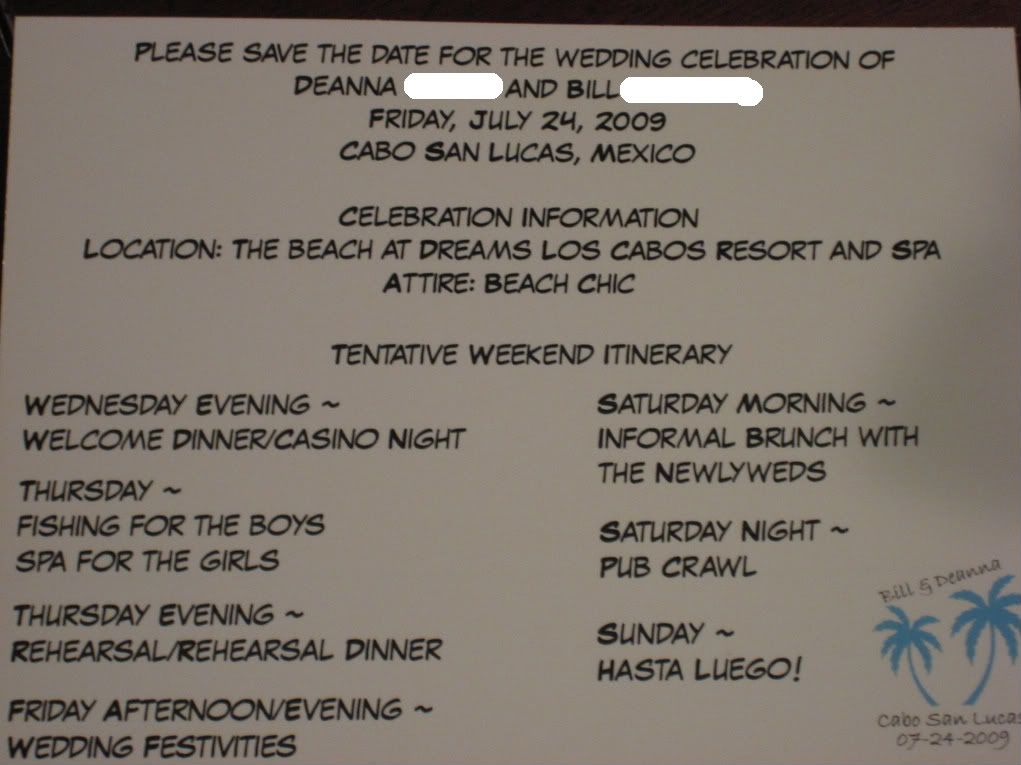 And on the backside of the postcard is all of the Hotel, Travel Agent and booking info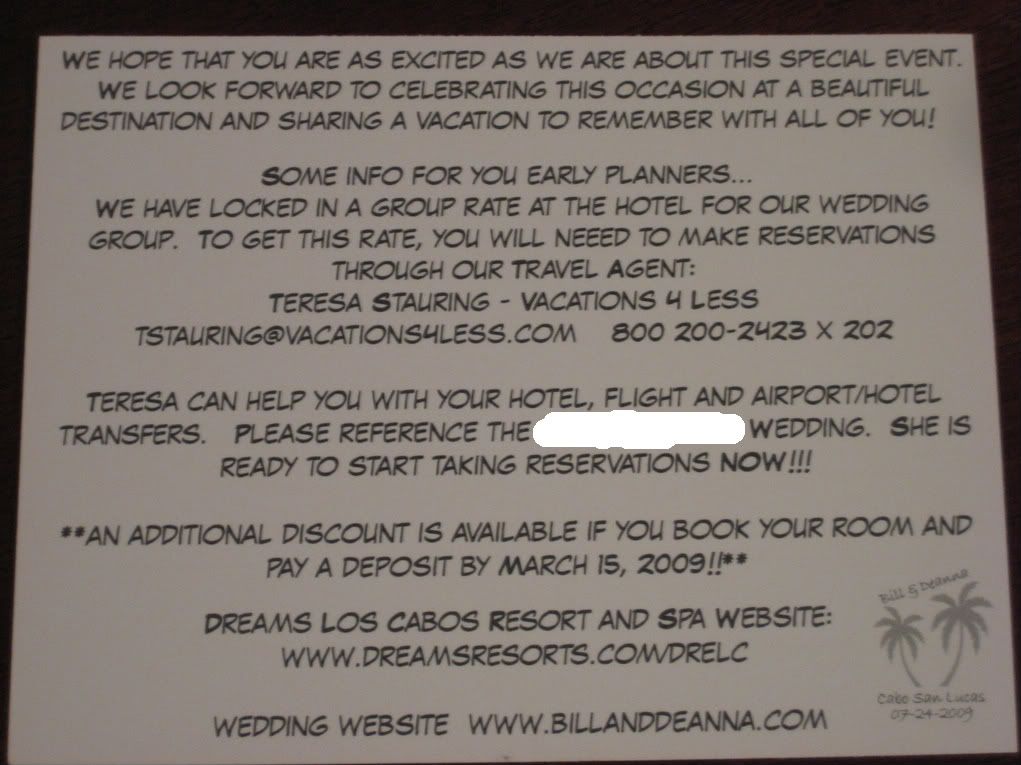 This was my first DIY project. I did everything on VistaPrint. I ordered 60 of the magnets for about $30 and got 100 postcards (minimum order) for free!