Quote:
Originally Posted by Simistar

Hey Ladies,

So, unfortunately, AS USUAL, I've waited until the last minute to get everything done:-)

So, some of my stuff (welcome letters, pashminas, etc) has already been dispersed to friends' luggage :-)

(We leave in a day and half!)

However, what I do have here, I took pictures of...

And I wanted to thank everyone who posted their own ideas on this forum, b/c there's NO WAY I could have done this stuff with out you!

So...here goes...may not be the most perfect, but hey, this is coming from a complete DYI-dummie:-)

Also, pls excuse some of the shots looking not quite focused...my camera was acting up...

First...invitations...The only thing here I did NOT DIY :-)

(I blurred the last names...they didn't come like that, haha:-))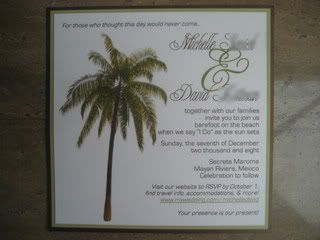 Placecards...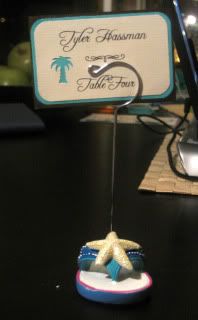 Table Numbers...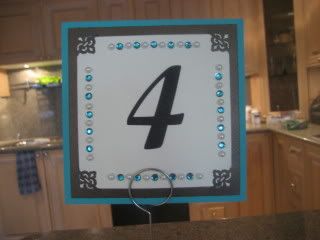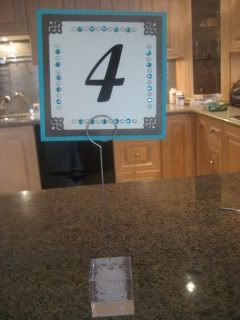 Poem card for table...asking people to answer a Three's Company trivia question instead of clinking their glasses if they want us to kiss...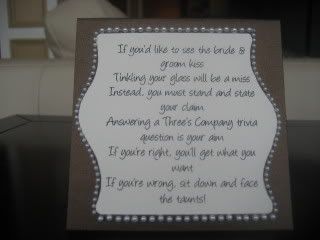 Menu cards...(excuse the crooked shot:-))
Reserved signs for parents...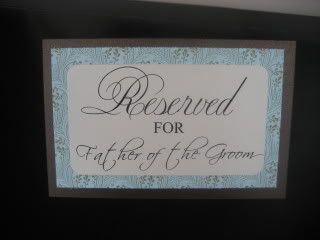 Guestbook sign...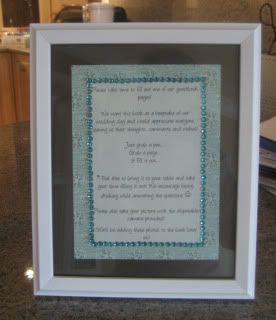 Thanks again for all your help ladies!
I LOVE your planning thread. I can't believe that I never knew about it until now; I found it on accident when I was looking for your review after having closed it. I am very much in love with your place cards (where did you find the font that you used on them), Three's Company Trivia (I'm kind of lame in the game department, is this a real game??), and especially the table numbers (where did you get the font, rhinestones, and paper that you used for them??). I love the little pattern in the corners on the table numbers.
I have insomnia right now so I thought i'd jump on getting some wedding ideas put together so I can put them in motion