I can't believe I had pics of something and forgot to post them on BDW
Sorry!
Anyways, last Saturday we went to the B v C soccer game at Qwest Field here in Seattle. It was so much fun, Doug's brother Trevor (who is marrying us!) came out from Chicago, and we also took Doug's son Trevor. Can you tell Doug hearts his big bro?
The final score was 3-2, Brasil. The didn't bring their A game, but it was a fun game. Canada almost had them!
Enjoy!
much lower attendance than the Mex v China game last month.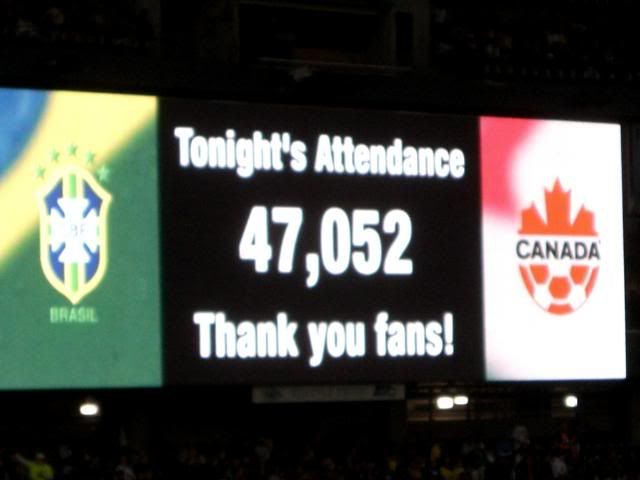 all the boys lined up
me and my boys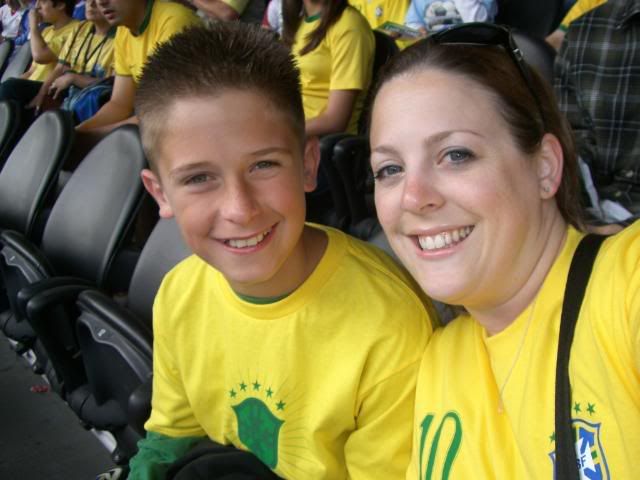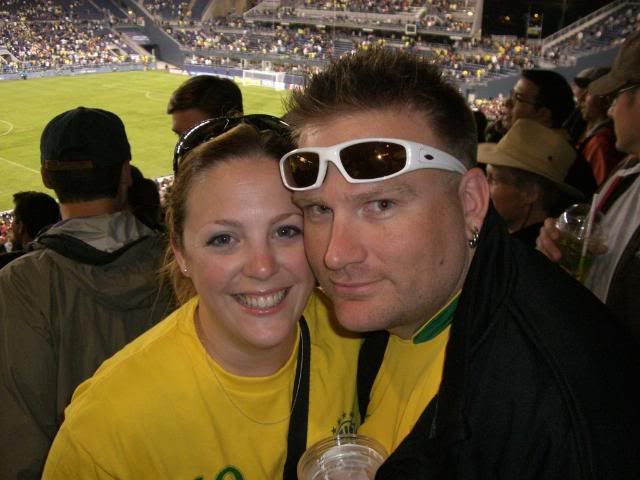 we had killer seats, club level 211. nice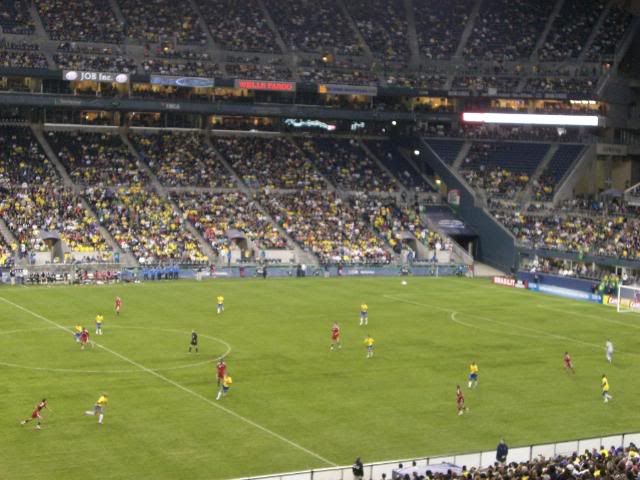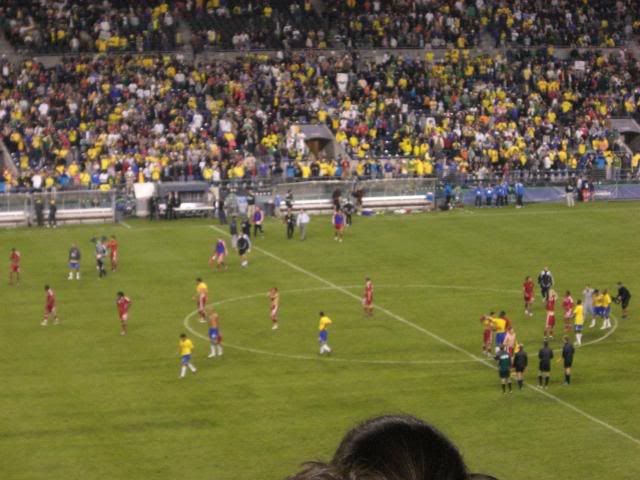 maura will appreciate this one cause she has seen them in action