Ok I'm doing the photo centerpiece frames for each couple. Here is an example. I only have 3 shown here and they aren't taped together but I'm actually doing tables of 8 so I will have a total of 5 together in a circle with the tea lights in the center. $ for each couple at the table and one for the table name. Ok so this is where I need your help at. Can you guys give me anymore ideas for table names and any good cute short poems. I need 4 more table names.
Oh so this makes sense each guest is getting a votive with there name on it with there table name.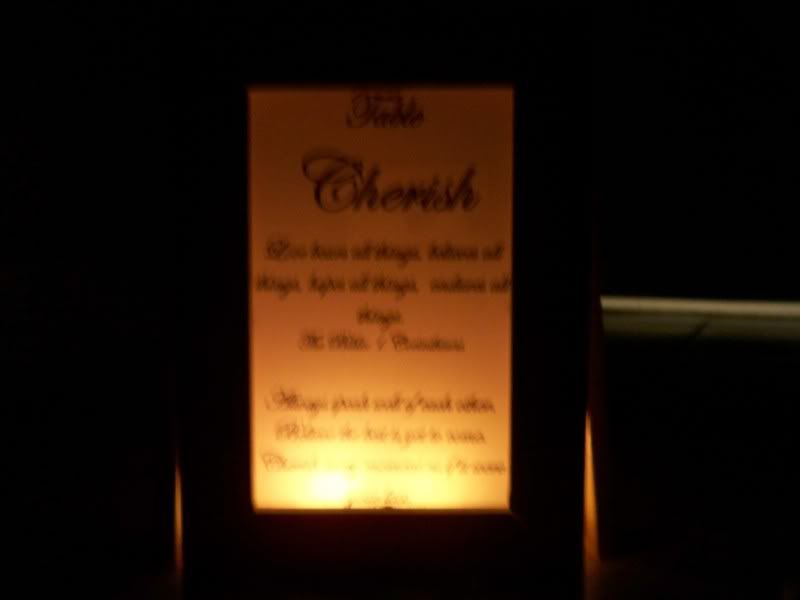 This is what it will look like at night!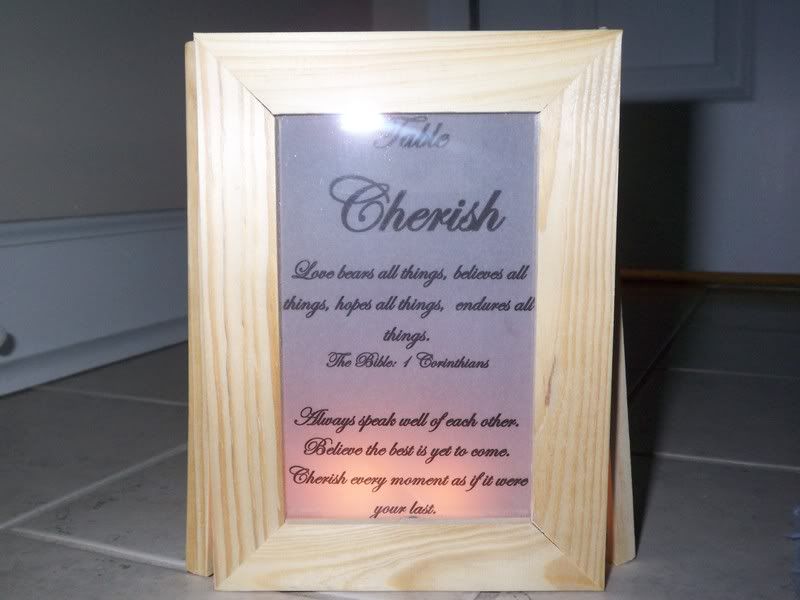 with flash so you can see it better!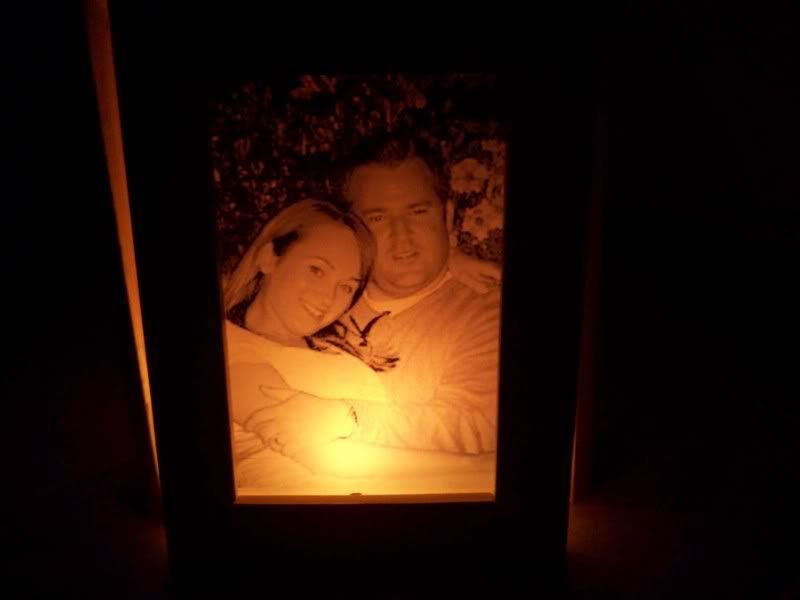 example of one couple that will have there picture in front of them.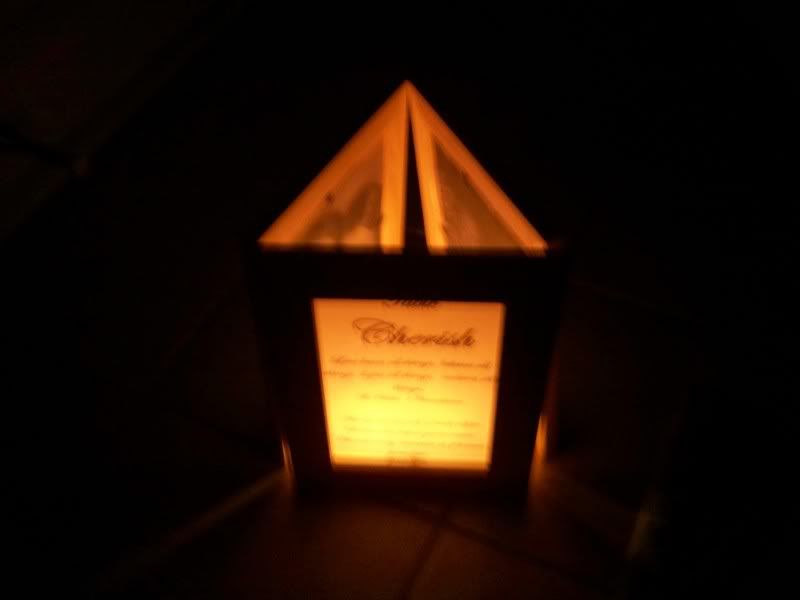 The idea but will have 5 all together in a circle.
Here is what I have so far for the table names... Help please.... Some have 2 poems on them if they are short.
Table
Love
For it is in loving, as well as in being loved, that we become most truly ourselves. No matter what we do, say, accomplish, or become, it is our capacity to love that ultimately defines us. In the end, nothing we do or say in this lifetime will matter as much as the way we have loved one another.
Daphne Rose Kingma
Table
Forever
You don't marry the person you can live with; you marry the person who you cannot live without.
Unknown
I love you, Not only for what you are, but for what I am when I am with you.
Unknown
Table
Cherish
Love bears all things, believes all things, hopes all things, endures all things.
The Bible: 1 Corinthians
Always speak well of each other. Believe the best is yet to come. Cherish every moment as if it were your last.
Mary Lenore Quigley
Table
Patience
Love is patient, love is kind. It does not envy, it does not boast, it is not proud. It is not rude, it is not self-seeking, it is not easily angered, it keeps no records of wrongs. Love does not delight in evil but rejoices with the truth. It always protects, always trusts, always hopes, always perseveres. Love never fails. The Bible: 1 Corinthians 13:4
Table
Eternity
Time is too slow for those who wait, too swift for those who fear, too long for those who grieve, too short for those who rejoice, but for those who love, time is eternity
Henry Van Dyke
Table
Soulmate
To my Soulmate, one who knows my heart as I know yours. Let us be gentle with each other's emotions and patient with each other's frailties. And let us face what life brings us with grace and love.
The Reverend Edie Weinstein-Moser