So you may have seen my dress before: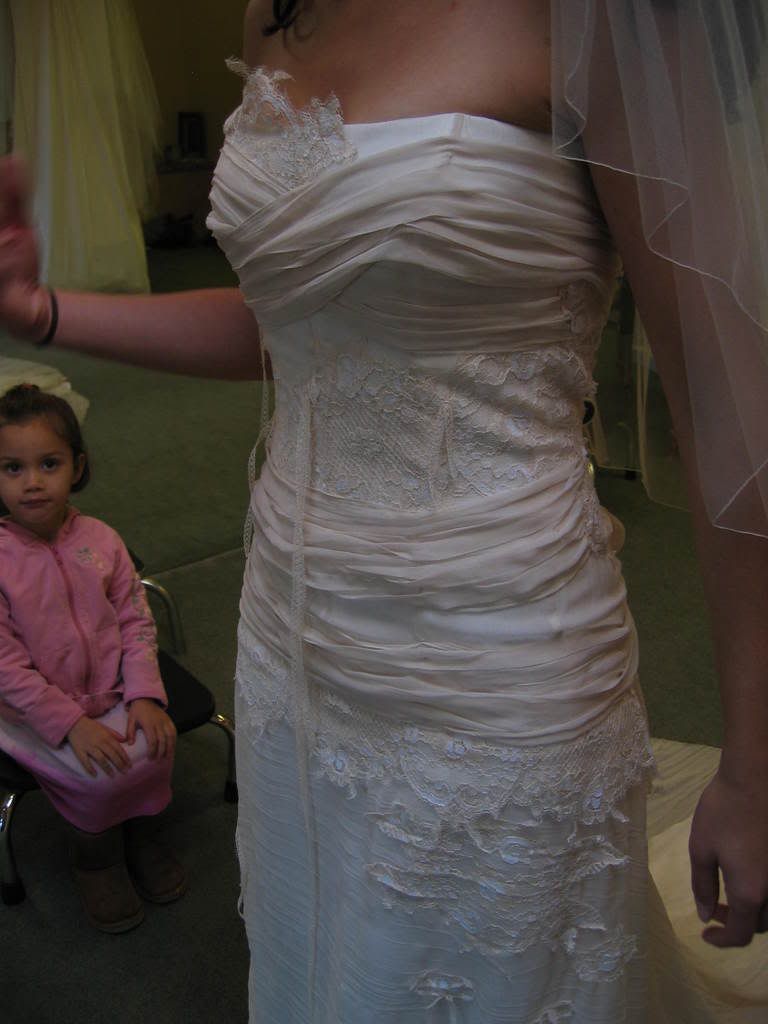 After being a bridesmaid, I swore I was going to find some beautiful wear-again unique interesting dresses for mine - but I haven't found anything I like under $400 that suits all body types. Now it is too late to order bridesmaid dresses and the regular store dresses are just pricey for good quality these days. So I'm leaning towards the JCrew option - letting them pick one of 3 dress styles in the fabric/color I choose (and we decided to buy them for them, which is another reason not to go for $400 dresses - since I have 5).
I originally wanted red, (before searching high and low for turquoise), so I thought the Silk Tricotine Flame color dress would be really pretty, but I can't decide if it goes with my dress enough. The Silk Tricotine Espresso is a bit warmer than the Silk Chiffon Espresso, which is closer to black, but Chiffon is what my dress is made out of, which would carry it over a bit too.
I'm at a loss. Is it good to have the same material as the bride, or does it take away from my specialness? Will the espresso be nice on the beach, or is the flame more unique and fun?
And should I just ask my ushers (who will buy their own dress) to choose neutral coordinating dresses in turquoise/aqua?
Sorry, feeling very indecisive lately
.