My husband I stayed in one of the "Suite with Jacuzzi" rooms. These rooms are the same as the suite, except all rooms have balcony with an open air jacuzzi (which is up the winding stairs, on the 2nd floor of your balcony). They all have a fountain view and ocean view. We loved it! It was more expensive, but for perfect for the occasion. We were there for two weeks, had a lot of decorations, and wanted to be able to entertain in our room, so we needed the extra storage space!
There are only 8 of these rooms within the whole property, so if you're interested, request asap. If you can't spring for the "Suite with Jacuzzi" room, don't worry, all the rooms are nice! Much nicer than any other hotel rooms I've been in in Mexico!
Our room was the top two floors in this tower. Most the photos I've posted show the view from our room.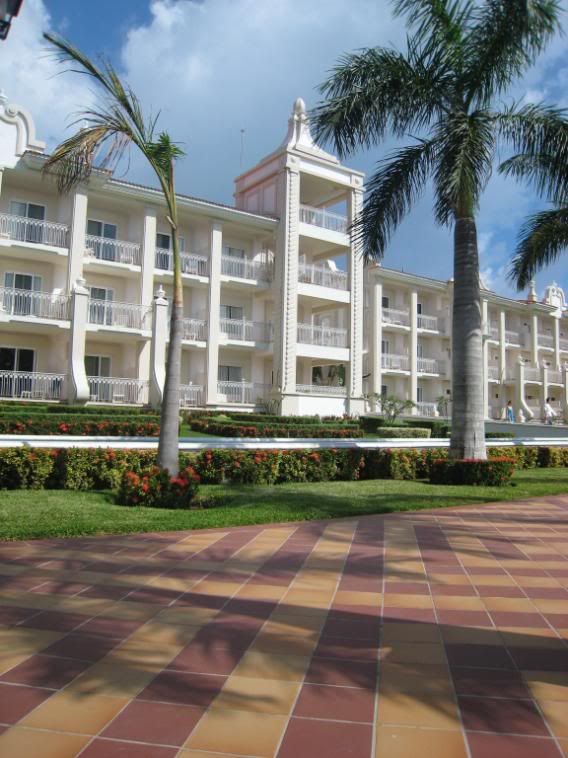 Our living area
Cocktails for the wedding party in our room
Our bathroom - huge!
Open air jacuzzi on the upper level of our balcony. Don't mind the goofy photo
Bedroom, looking into the bathroom
Walking up to the open air jacuzzi
All rooms have these
We were able to have all the bridesmaids up in our room for wedding hair do's!