Hi everyone! I wanted to share this with you since I got the idea from this website. I posted this in the DR forum but thought I would re-post here in case anyone is looking for wedding favor inspiration! I think this idea could be easily adapted to benefit any number of good causes.
Cheers,
Meli
After the devastating earthquake there were a couple of threads here about how you could use your wedding to help Haiti. Those discussions made me realize that I really wanted to do something to acknowledge and ideally help the people of Haiti especially considering that my wedding is on the same island as theirs and that I have friends from Haiti.
I decided to order small personalized crafts from Haiti to use as wedding favors. This would give my guests something small they could take home and remember the wedding by; while, at the same time supporting the Haitian economy and contributing towards the livelihoods of local artists.
I spoke to a friend of mine in Haiti who sent me some ideas. Here are just a few of them: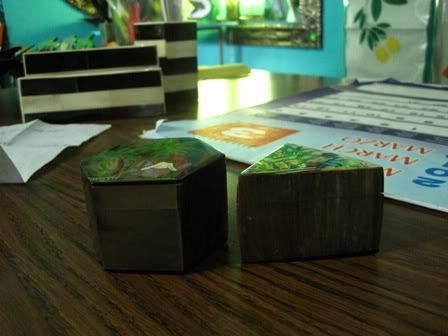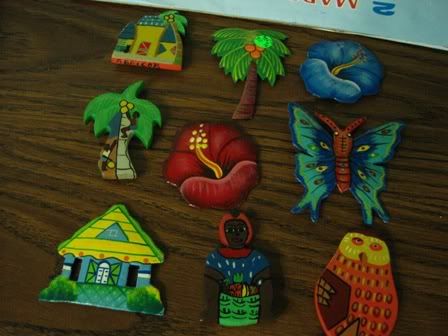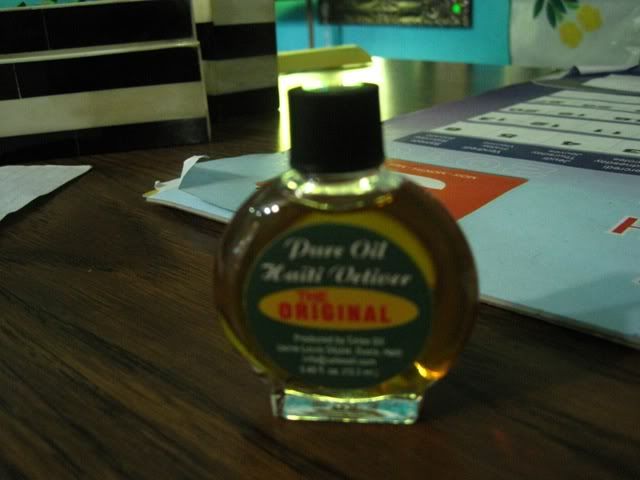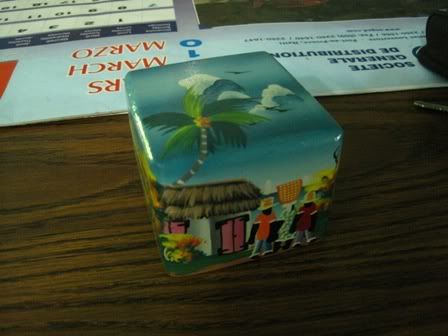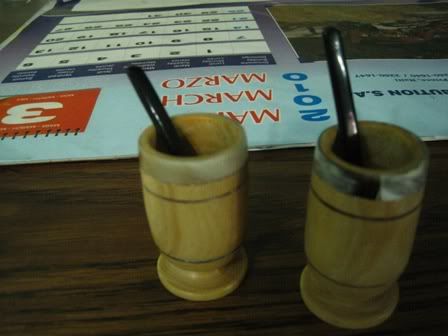 I settled on these painted paper weights. Our initials and wedding date will be written on the back like this.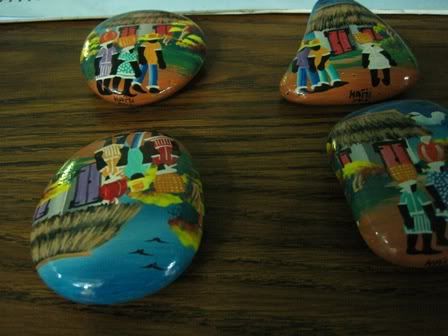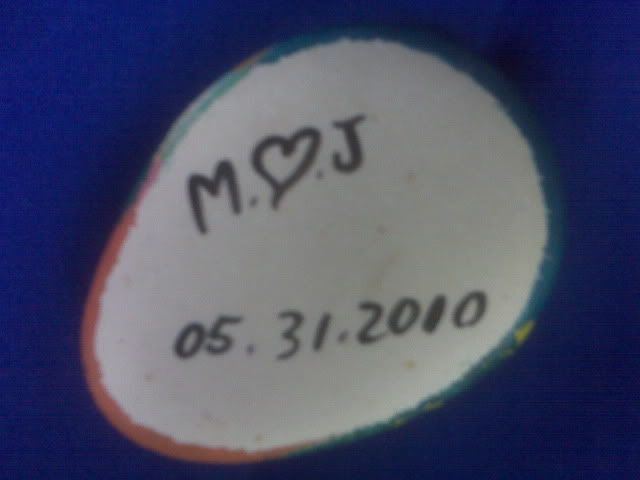 I've placed my order and should be getting them the second week of May. I'm so excited!