I love these clothes and hope that another Bride will love them as much as I did!
Details:
I will ship to the US or Canada.
FREE SHIPPING to the US!
$10 shipping to Canada and I will ship it as a gift.
I will charge extra for expedited shipping. Rates negotiable.
Paypal only
PM me if you are interested. The person who PMs me first gets the item!
Handmade Rhinestone Shirts
SALE! $10 each or $18 for 2 or $25 for 3
Here Comes the Bride Tee
Juniors Medium
Lime green 100% cotton t-shirt
I wore this on the plane to our DW and hand washed
SALE! $10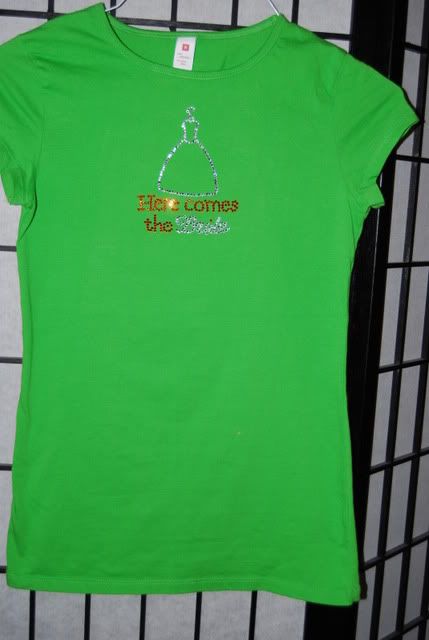 CurlyQ Bride Tee
Juniors Medium
Orange 100% cotton t-shirt
I wore this on the plane coming back from our DW and hand washed
SALE! $10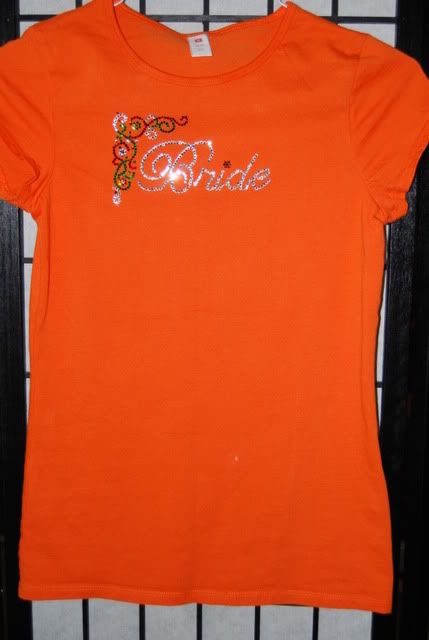 Beach Bride Tank
Juniors Medium
White 100% cotton racer back tank
I wore this around the pool one day and hand washed
SALE! $10