Hi Everyone,
I'm selling a brand-new, never been worn, dress!
I was going to use this dress for my TTD, but I've decided to trash my Maggie instead. I purchased it from a fellow BDW member earlier this year, and believe it to be a "made in china" replica.
Dress is NEW, never been worn, and white.
It is a size 6 and fits a street size 6.
Zipper back, beading on bodice, pick-up skirt, long train.
I'm asking $145 including shipping to the USA, but will negotiate with you lovely BDW ladies.
Here's my once wed ad: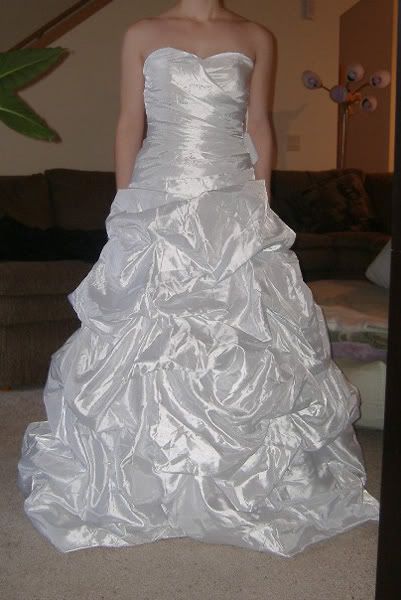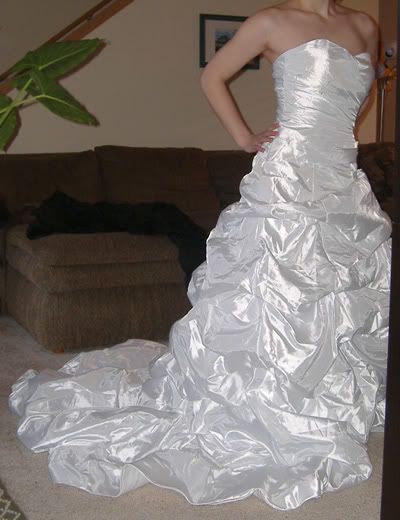 It's too big for me, and I think you can see that in the pictures.
Let me know if you have any questions.
Happy Dress Hunting,
Aimee