WOO HOO!!!!
I am finally getting rid of all my leftover wedding stuff, which there is A LOT of!!! Hopefully some of these items will come in handy for you fabulous couples

Important Stuff to Note:
This is just installment #1 of more sales to come, so stay tuned for additional stuff, including a never worn Maggie Sottero Wedding Dress, at least 25 OOT bags, raffia fans, and much more!!
** I will respond to PM's in the order that they come and prefer to sell the items in bulk to one seller if possible.
***
ITEMS DO NOT INCLUDE SHIPPING
-- so when you PM me, please provide your zip code for an estimate on shipping costs. Please note: I will not be able to mail these items out until after Thanksgiving weekend.

PLAYING CARDS -- $5.00/dozen (I have three dozen)
* they are the plain standard box cards.
Click here to see how I decorated these cards for my guest: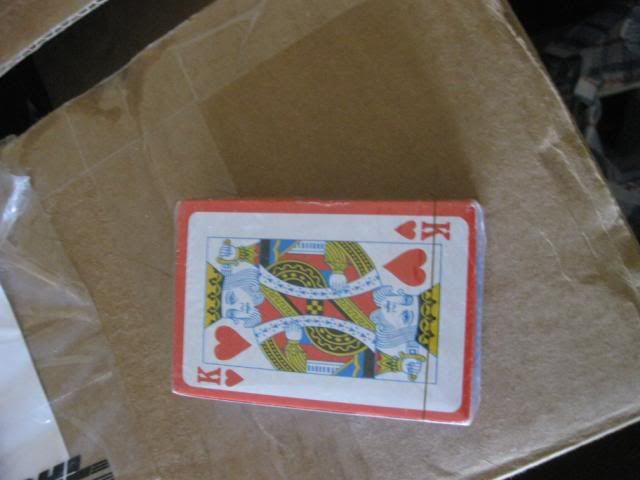 6 KIDS NEON COLORED NET BACKPACKS -- $1.00 each or I will sell all for $5.00
*great for OOT bags for kids
31 ASSEMBLE-YOURSELF CAKE/CUPCAKE/DESSERT BOXES -- All for boxes for $9.00
* Size: 4 x 4 x 4. They are great boxes that can be adorned with your own personalized sticker tag
36 PLAIN GOLD MARACAS -- $0.50 each or all for $16.00
* these are perfect to personalize with paint or just add a tag to
Sample of my maracas that were handpainted and placed on our tables for people to shake: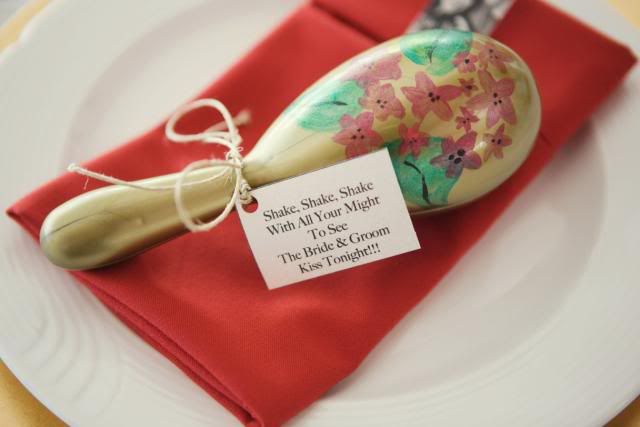 2 TWO-PACKS OF CHILDREN'S PLAYING CARDS -- $2.00 for both packs