Hey Ladies!
Well, since I've been so blessed to pick up a few things on the cheap from you all, I thought I'd offer out a few of the things I bought and aren't going to use! I really overspent...LOL...I'm sure I'll have more after the wedding!!! Please PM me if you're interested!
First, a TTD dress. I got this dress off ebay. It needs to be dry cleaned and has some minor staining on it. I had a little trouble taking pictures of it, it doesn't show up with the flash on my crappy camera. It's pretty though! The dress is ivory and is a size 2. It's a David's Bridal Michaelangelo, but I'm pretty sure it's discontinued. It has a one point bustle already! I am asking $30.00 plus shipping.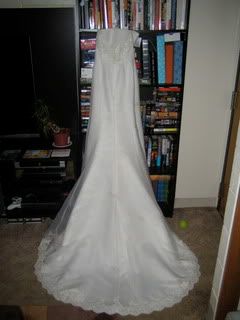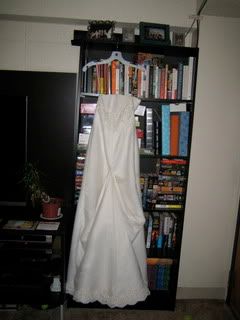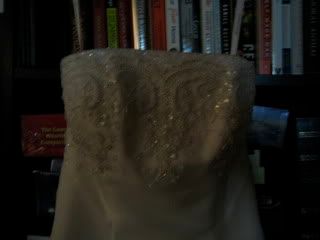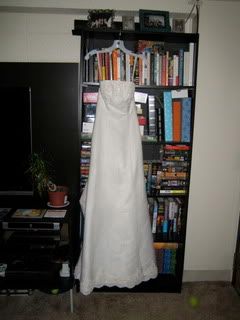 And an example of one of the stains...I think they will come out with a dry clean...but I can't be sure!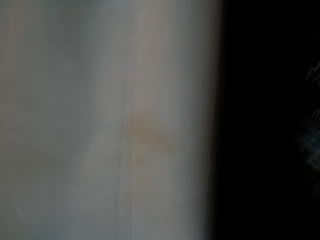 Next on the chopping block...one crinoline slip, from David's Bridal. Its a size 2. Asking 40.00 plus shipping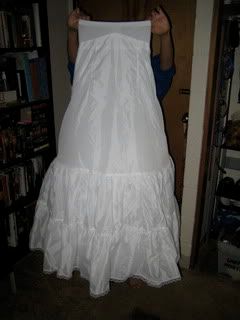 Next up, 25 copies of Spanish Phrases for Dummies. 20.00 for the lot plus shipping.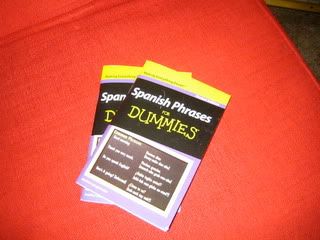 And a David's Bridal headpiece. Style 4596-0155. Sorry the pictures are bad. Again, crappy camera. Or maybe I'm just bad with the camera. Paid $99, asking 70 plus shipping.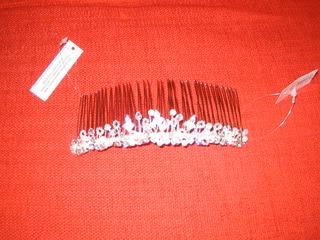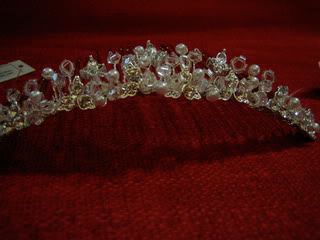 Continued next....