And we're back from commercial
Let's get right back at it.....
One (1) The Knot Bride's Journal
Capture thoughts and inspirations leading up to your special day! Hard cover with coloured photography of featured gowns and flowers throughout. $12.95 on the internet...1/2 price...
$6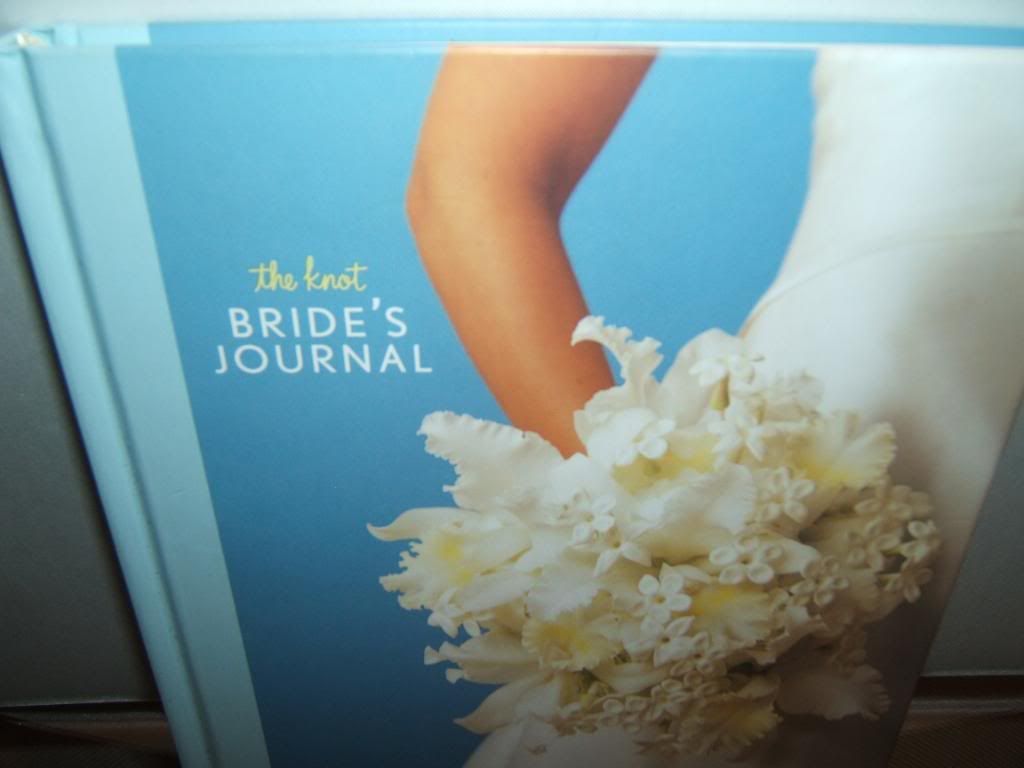 One (1) Stamp " I DO: love you"
NEW...and perfect for programs, fans, OOTS, etc.
$4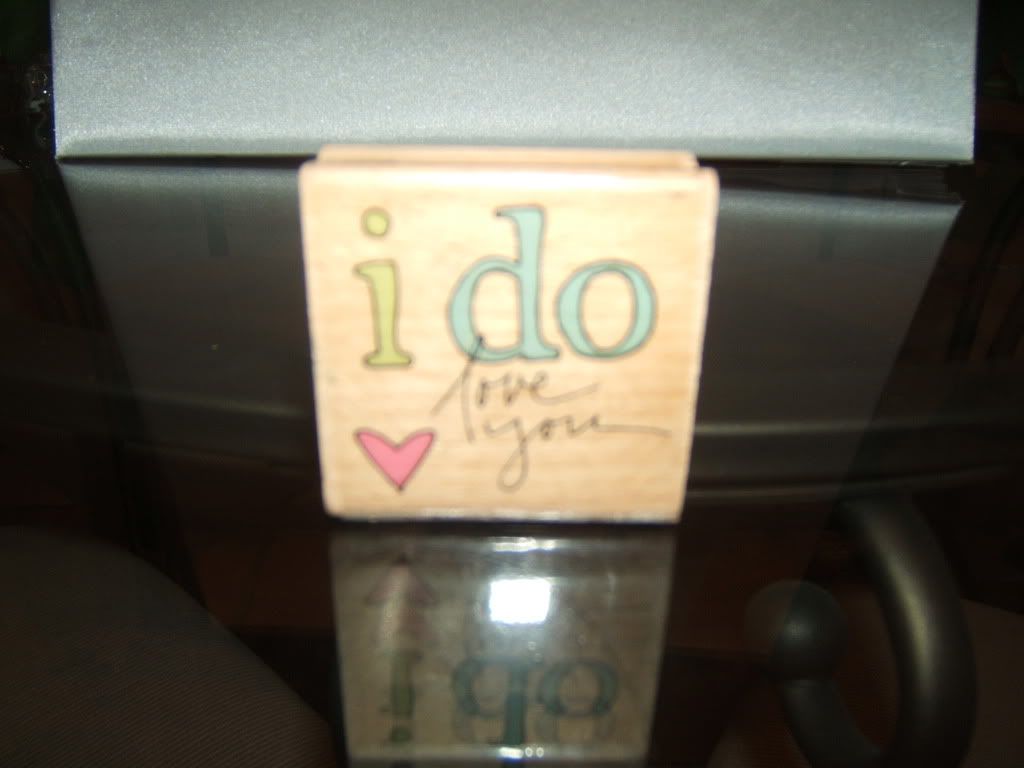 One (1) Stamp "Vacation, Sun, Relax, Getaway, Lazy Days" NEW...and great for invites, labels for OOt items, etc.
$5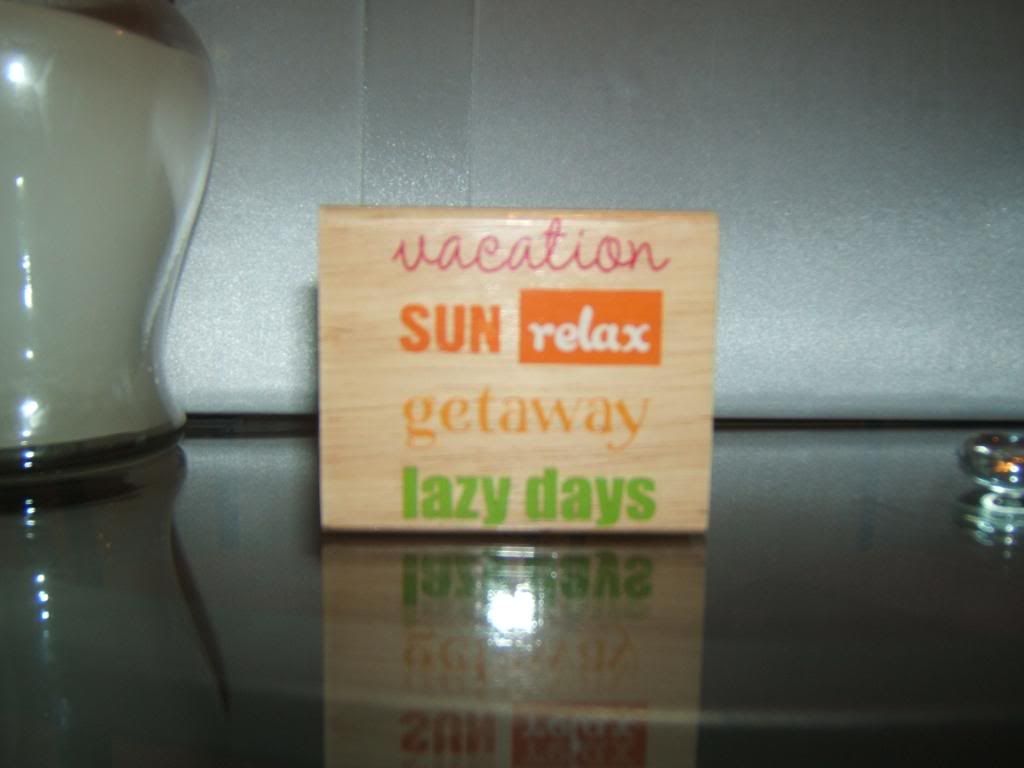 Ten (10) bags of Clear "sea shell" shaped glass stones.
Somewhat irridecent, picks up all colours well.
$1.50
/bag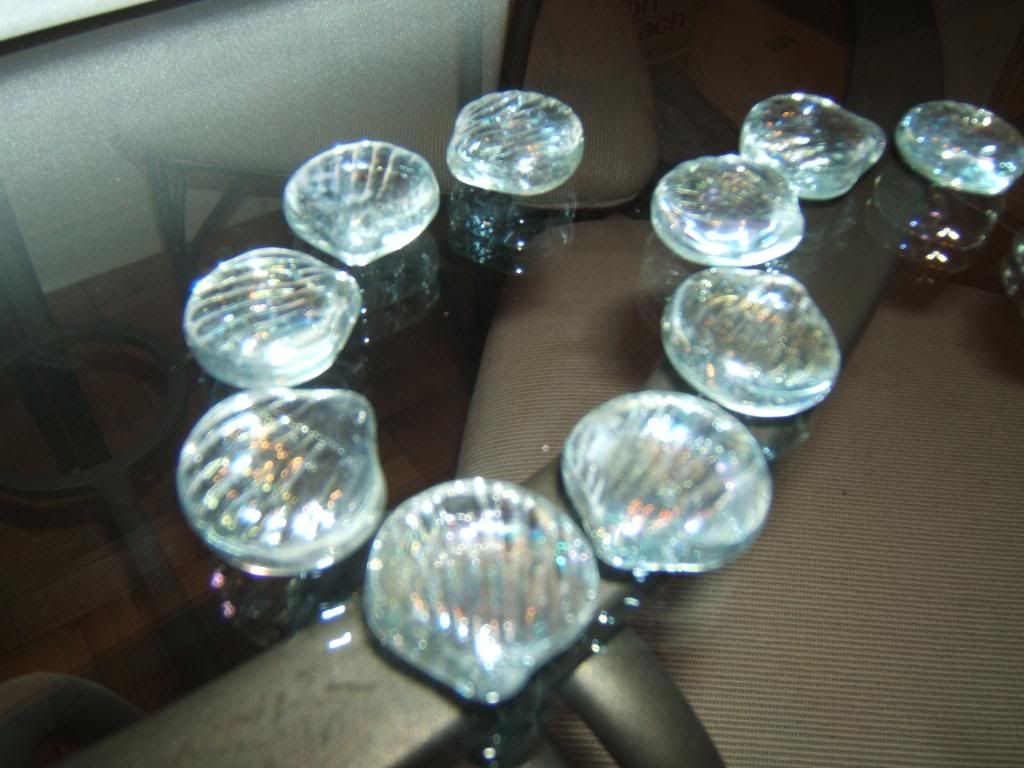 One " Jack and Jill Beginnings" Keepsake Bridal Shower/Wedding Game
Ok, this is cute! This game asks you questions about your groom that you should know! What article of clothing does he wear the most? What is the first thing he does in the morning? What car will he say YOU are like? He records his answers first, then your guests ask you the questions...your answers should match his, much like the newlywed game of the 1970s! I was going to play at my shower, but I may not have one. It can be played at the wedding too for tons of laughs for your guests! It's a keepsake game...you will have both of your recorded answers for years to come! Retails $19.95 at Chapters/ Indigo...
$8
. NEW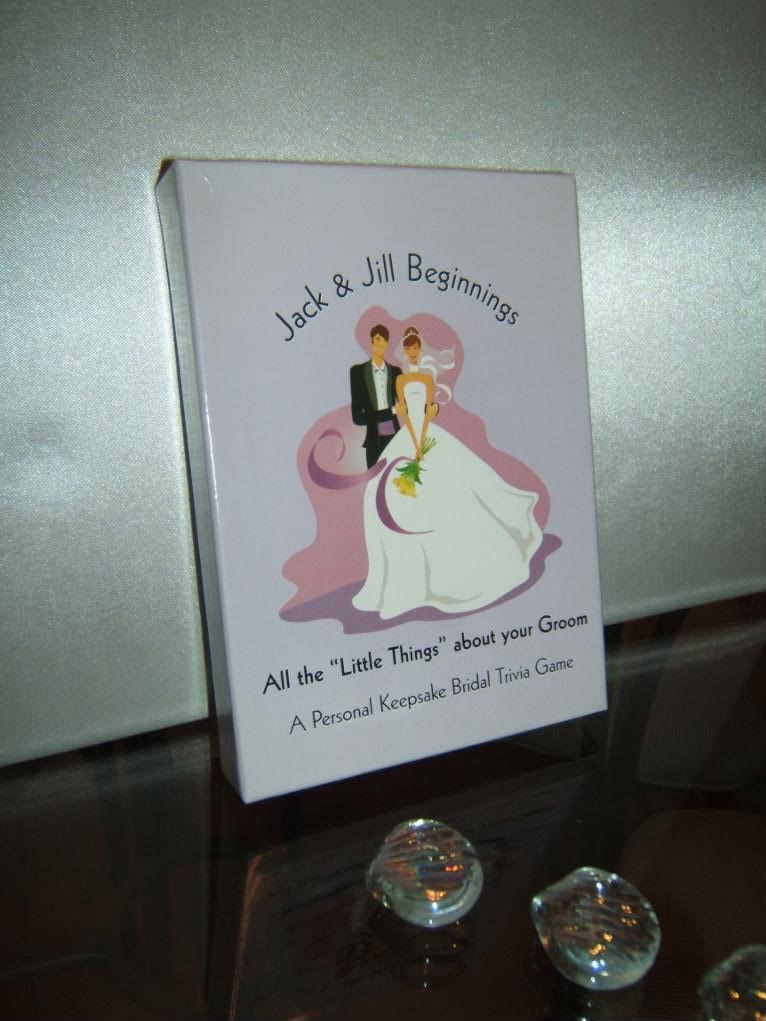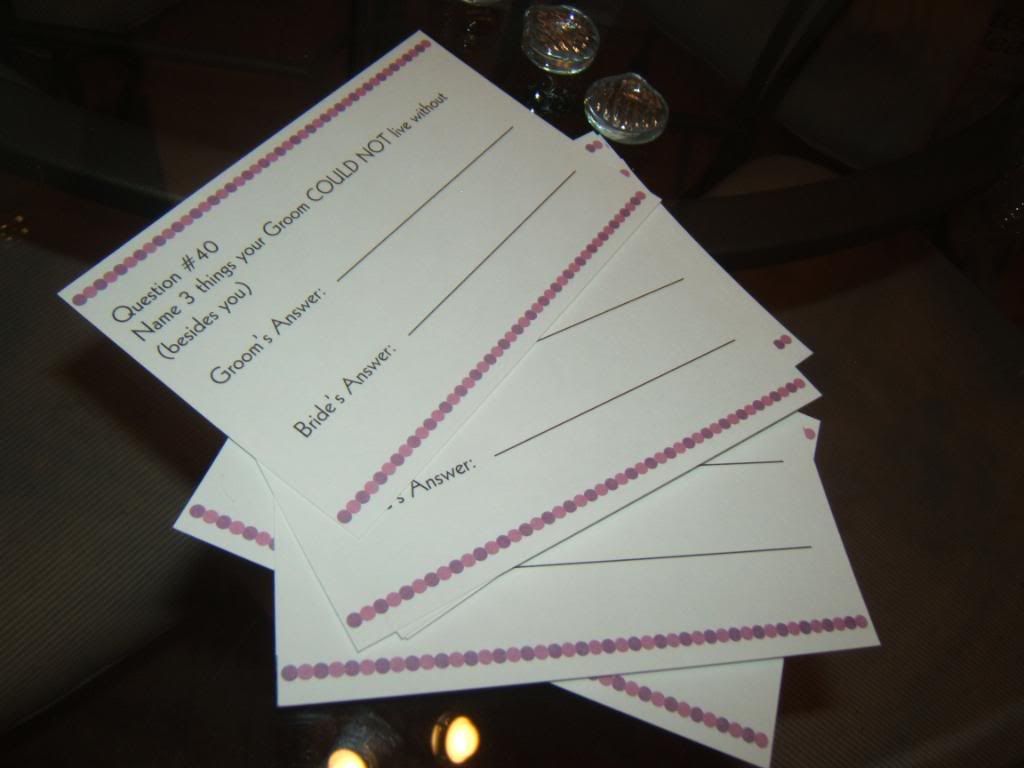 90 Sky Blue Envelopes (not teal as they appear!)
Add some colour to your invitations envelopes...blue like the sky, the ocean, etc. Size 6X9...they fit VistaPrint Oversize postcards.
$10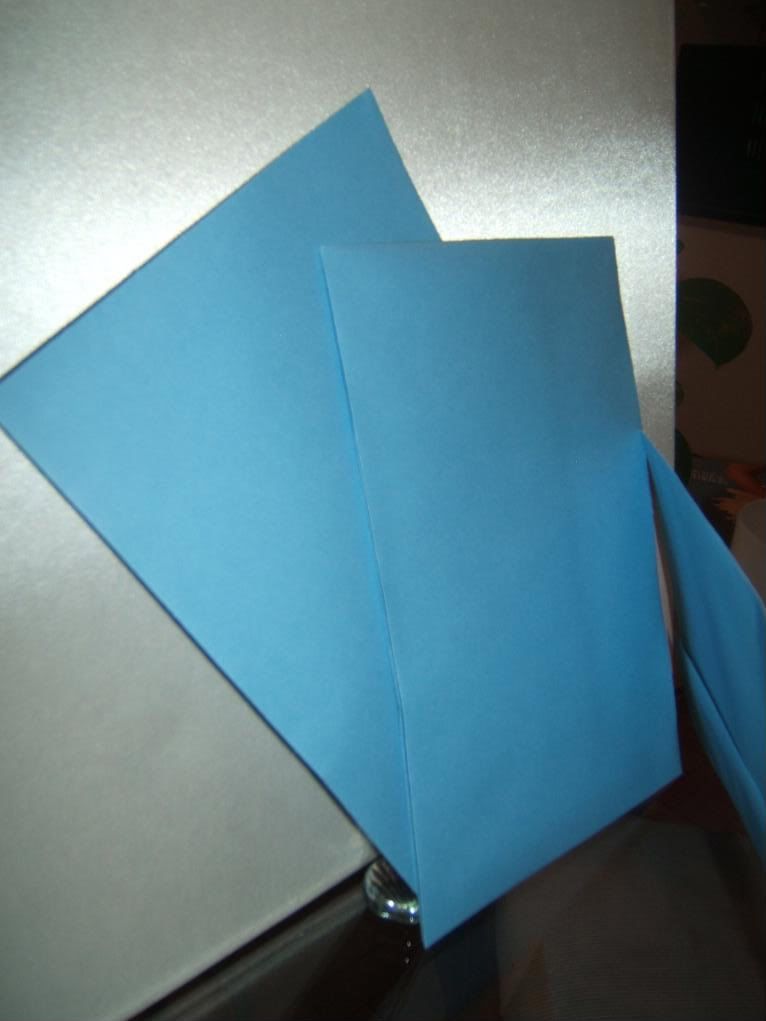 One (1) Wilton Floral Cake Topper - NEW
Looks like a miniature white rose bouquet! Come in an ornament case and is engravable. The topper is all you need to take with you...the rest can stay home! Retails for $40 at Michaels in Toronto...
$15.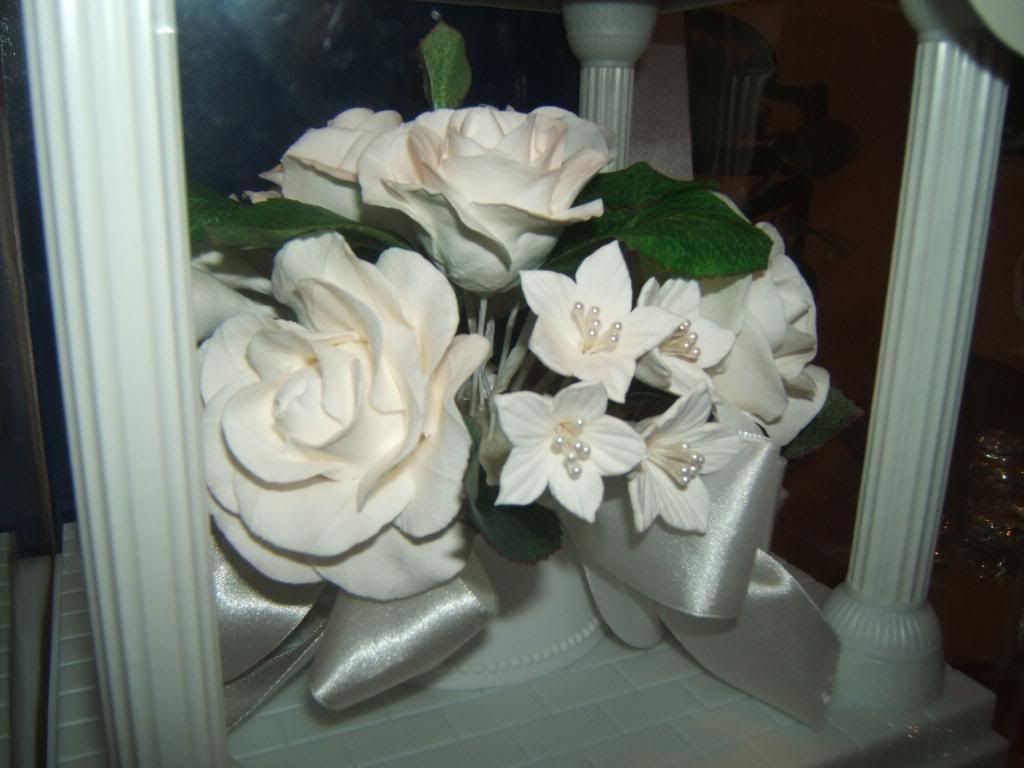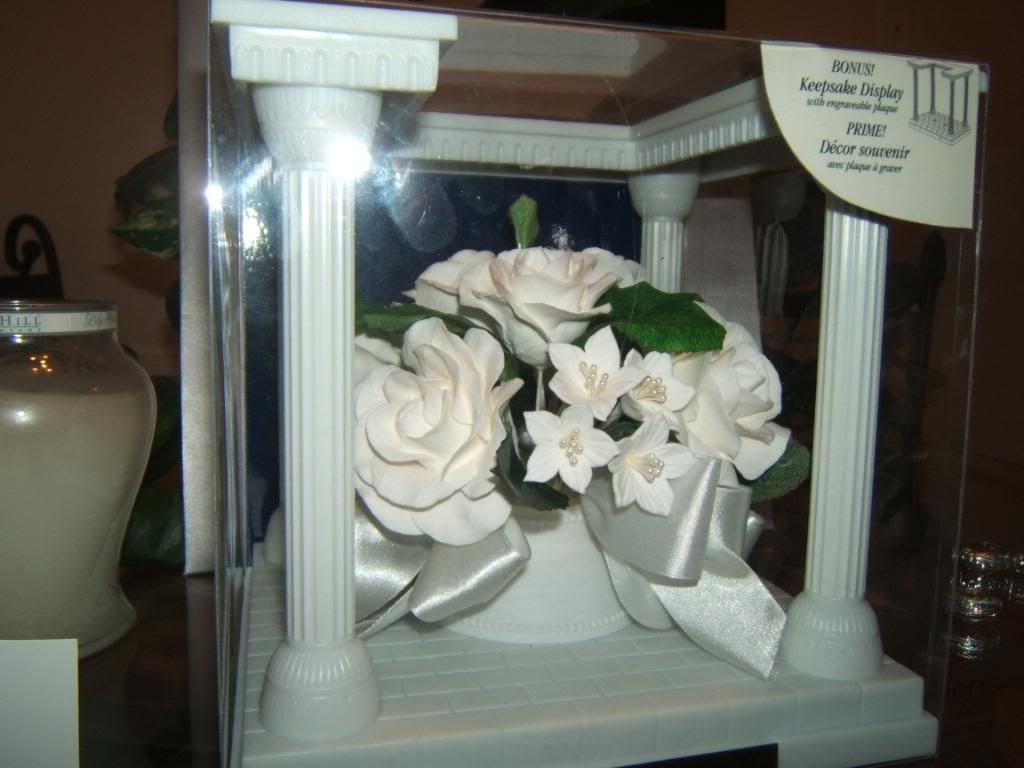 And that is it for this episode, ladies!
I am still finding things that I bought, so stay tuned!
PM me if you'd like anything...shipping is extra...
BB2B