A few more pictures:
Dinner set up: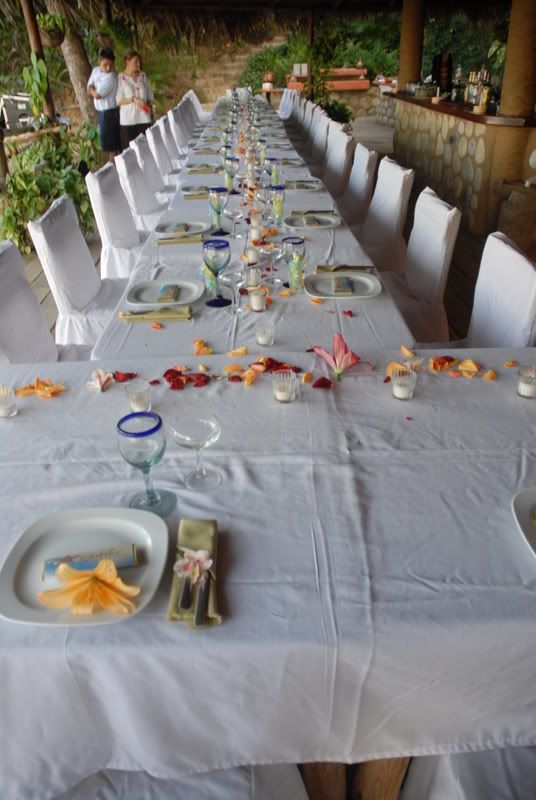 And at night: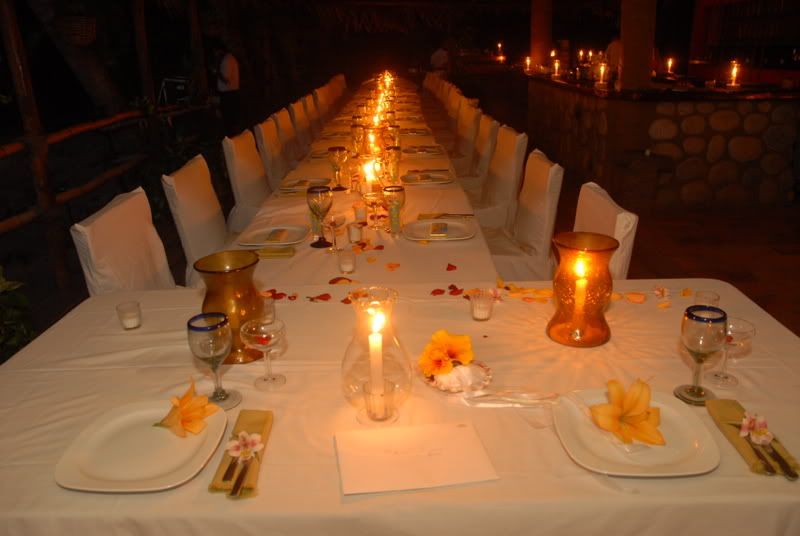 Guest Book Table: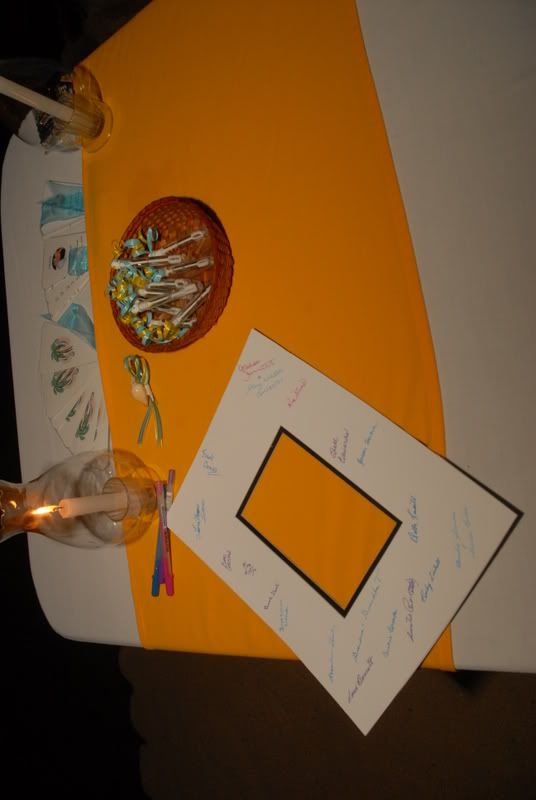 Dance floor/bonfire setup: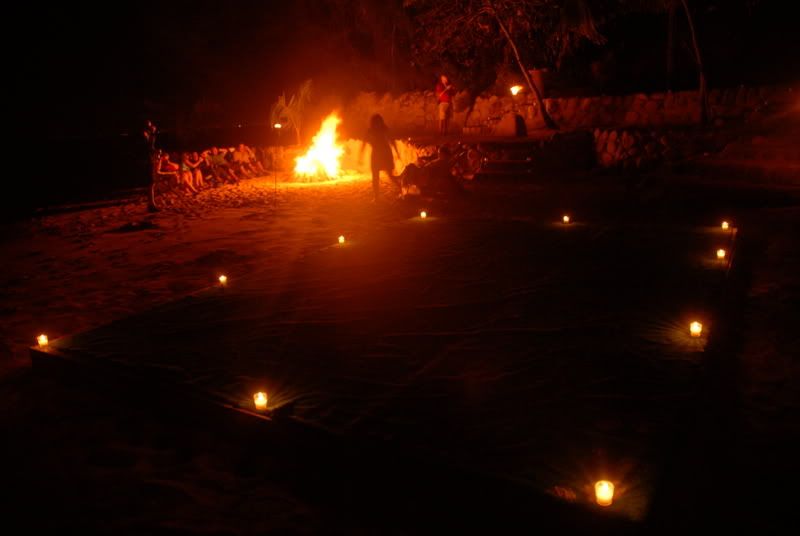 Us with the fan programs I worked SO HARD on to finish before our trip: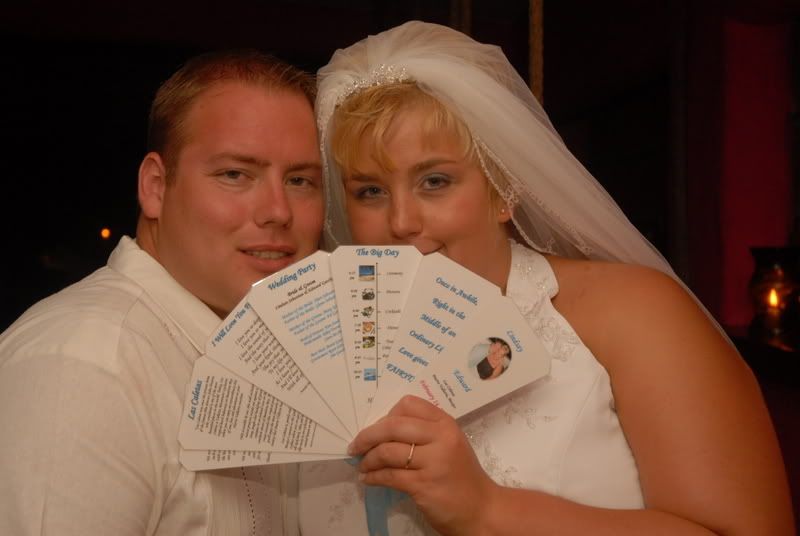 Thanks for your patience with all of my posts!!!!!
(Our Thank you card picture!)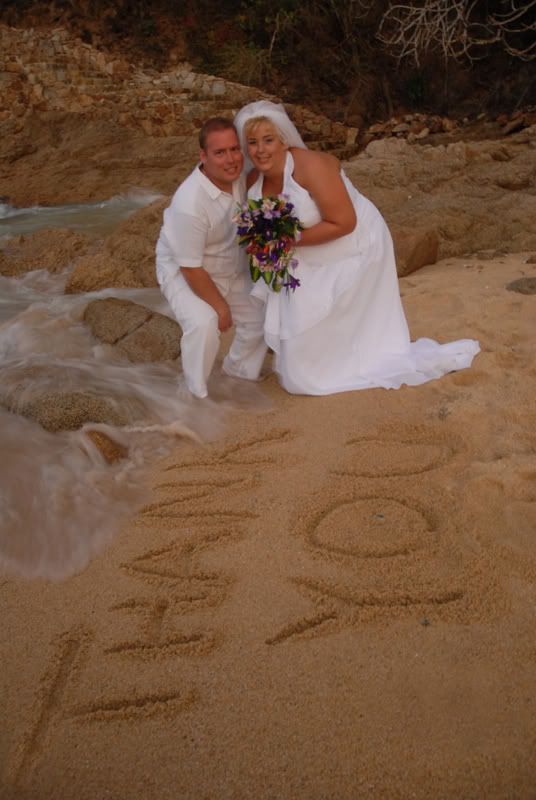 Phew, I'm Done, I PROMISE!!!!!