There once was a princess and her prince. They enjoyed country music, long road trips, and bargain hunting together. One day they decided to go shopping in Syracuse, NY. The princess saw the ring of her dreams, and secretly planned with her future sister in law to show it to her prince.
The Prince saw the ring, and secretly bought it even though he told his princess and the others that it was too much money.
The prince kept the ring on him for months without telling the princess. Ironically the princess confessed to her prince that she never thought he could hide it from her. The prince contacted the Princess's father to ask for his permission, he readily agreed!
As a Keith Urban concert approached, the prince was feverishly trying to organize a grand proposal on stage. But alas, it was not to be, so instead, the Prince organized a grand after party with all of their friends.
The time came and the Prince got down on one knee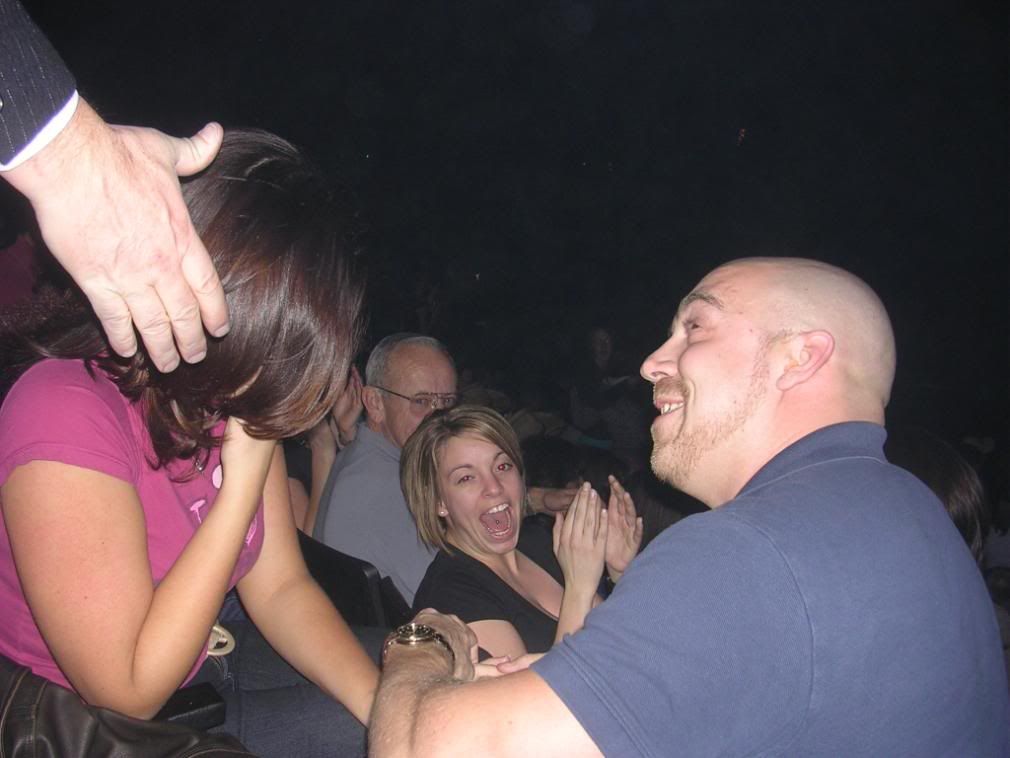 After the princess said yes, many tears were shed,
Hugged, and Everyone around them cheered !!!
And they lived happily ever After: