Photographer Reviews
Amazing- no regrets!
This is a review of: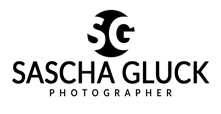 Detailed Ratings

Pros:
Easy to work with, reasonably priced for the quality, dedicated, quick, responsive, everything!
Everything everyone says is true- Sascha is an incredible photographer and we're so grateful to have him capture our day. We booked Cancun Photos after asking several photographers for full albums to look through of actual weddings. It made a huge difference seeing the complete set of work--Sascha doesn't have a few good shots, he has hundreds. Sometimes I preferred the shots in the album to the ones on the blog, so really look through his complete body of work and you will see how great and well rounded his pictures are. Sascha does amazing things with lighting that can transform even a gloomy stormy day into something romantic and beautiful. Plus, he blends in and is very kind and easy to work with on the wedding day itself. We have gotten nothing but positive feedback from friends and family,and are seriously blown away by the photos he took. He's also very willing to capture the types of shots you want. He kept asking if there were any types of pictures we were hoping for, etc. to make sure we got the most out of our time with him.
For about 5 hours we got around 750 pictures, and had them turned around to us about a month after the wedding (with the DVD of the photos in the mail the following week). I'm super picky on photos and how I look in pictures, but of the group we got there were over 200 of the wedding that I really loved and want to have printed which is a crazy turn around for me.
If you have any questions or want to see more pictures please let me know, I'm happy to share! Also sorry, these pictures are totally out of order!